How to Professionally Use Zoom?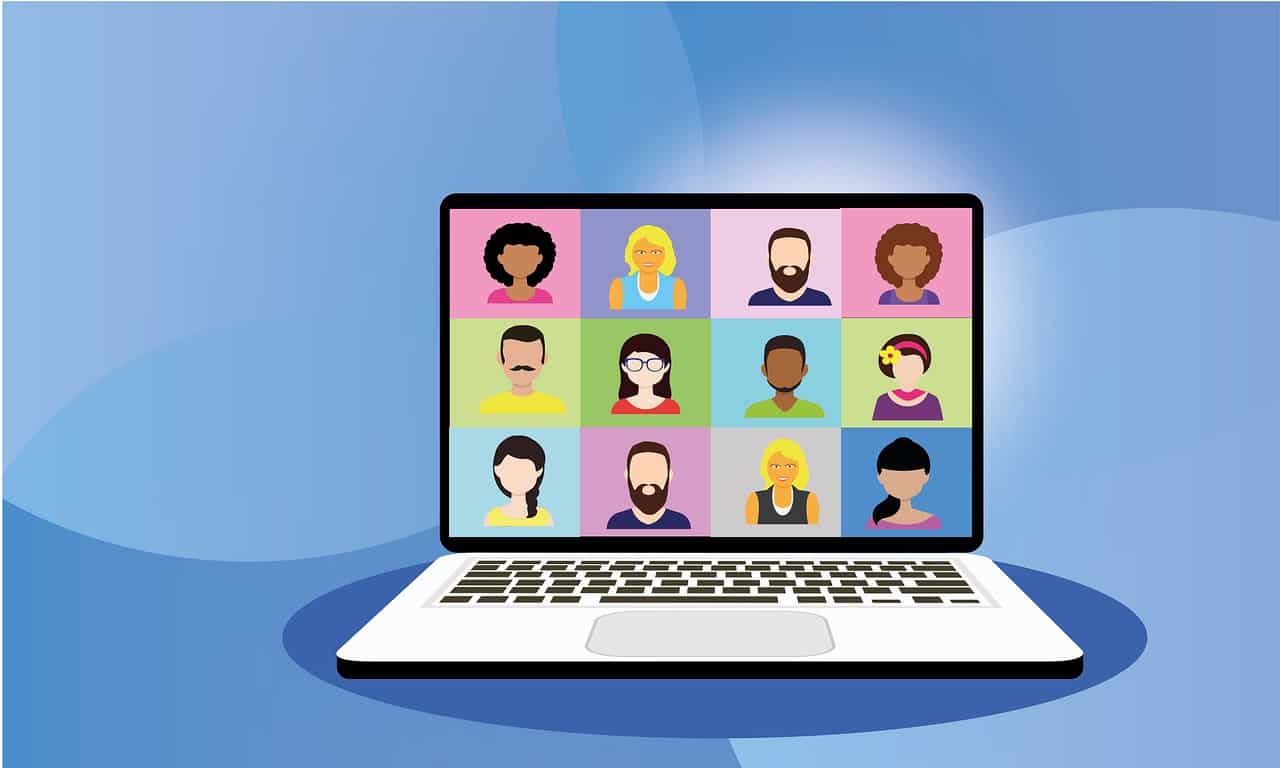 With the current COVID-19 pandemic keeping many of us locked away in our homes and out of our normal workplaces, you will have undoubtedly heard of, or maybe even used Zoom.
The chances are that unless you have worked from home before, you are also relatively new to Zoom.
Now while it is very easy to get started with one of the world's best video conferencing services, there are quite a few very useful features that you may not be aware of.
Below are a few tips that should help you to use Zoom effectively and professionally.
Use technology to maintain a professional look
One of the best features Zoom offers is the ability to change your background and beautify your face. This means no matter where you are in the house and no matter how unpresentable you think you may look, Zoom has got your back. You can use virtual backgrounds to either hide an untidy room and make it look like you are in a clean office or looking out at a beautiful skyline, or you can use them to add a little humor to your meeting by setting it to something like a spaceship cockpit. Additionally, you can use Zoom's built-in beauty tool by checking the 'Touch up my appearance' box in the video settings menu. This will add a slight blur to your skin that smooths out wrinkles, blemishes, and any other small imperfections you may have on any given day.
You can also completely shut off your camera and instead use a profile picture in the call, we even recommend that you have your camera and microphone disabled by default when joining meetings and enable the preview feature so you can check what will be shown before broadcasting yourself.
Mute your notifications
Just like in an in-person meeting, you want to avoid any interruptions caused by someone's phone going off in the middle of a discussion. Luckily, it is very straightforward to mute your notifications and most computers will have a setting you can activate that does it all for you. For example, Windows 10 has a feature called Focus Assist that you can enable by simply searching 'Focus Assist' in your start menu. Mac users will need to download a 3rd party app to achieve the same result, our personal favorite is one called Muzzle, but feel free to look around and find one that you like!
Make use of screen sharing
Screen sharing is an immensely useful tool and Zooms screen sharing feature is advanced enough to allow you to either share your entire screen or just specific apps and windows for your colleagues to see.
Another great feature that is available though, is the virtual whiteboard. This whiteboard acts just like a physical one and allows you and your co-workers to brainstorm, discuss topics, and much more since it can be accessed and used by anyone the host chooses.
Remember the host can mute other members
One feature that Zoom has that most people may not immediately notice is that in a meeting, Zoom will try to make the put whoever is speaking full screen for the rest of the attendees.
For this reason, along with the fact that it helps to avoid background noise, it is common courtesy to have your microphone muted whenever you are not speaking. However, as many people likely won't be used to this, the host can and should mute members who leave their mics on. This will not only prevent unnecessary distractions but could also stop members from broadcasting embarrassing audio because they thought they were muted.
Use the built-in scheduling feature
Another lesser-known feature Zoom has is its built-in scheduling function.
This function allows it to tie directly into apps like iCal and Google calendar, making scheduling meetings with co-workers around the country or even around the world an effortless process. In addition, the scheduling setup screen even gives you useful options that other virtual conferencing applications do not.
For example, you can choose whether to start the meeting with video on or off, what kind of audio sources are allowed, and whether you want to use a personal meeting ID or a randomly generated one.
Keep unwanted viewers out of your meetings
With Zoom picking up as much as it is currently, there has been a huge influx of new users ranging from professionals to students and even just friends looking for a place to hang out. Unfortunately, a side effect of this popularity boom is something called 'Zoombombing'. This frustrating trend is when an uninvited party either guesses or gets hold of your meeting URL and comes into your chat to cause havoc. They typically put themselves on camera and are loud, causing a significant disturbance to your meeting. Zoom helpfully shared some tips via Twitter to help prevent yourself from being 'Zoombombed' but below we have included a summary of their recommendations.
NEVER publicly share your meeting ID or URL. If you are having a public meeting, then use a randomly generated one provided by Zoom instead of your personal one.
Take advantage of the waiting room feature to ensure that only intended members gain access to the chatroom.
Limit access to only people who are logged into Zoom. You can also be more strict and only allow access to accounts with email addresses that use a certain domain, for example, your company or school domain.
Prevent members from sharing their screens unless approved by the host.
Once all your intended attendees have joined, lock the meeting to stop anyone joining mid-way through.
The transition to virtual conference calls can be a little jarring at first, but with the tips provided above, you should have no trouble adjusting to this new way of meeting while maintaining a professional environment.