How to unlock in-app purchases in Android Games
An Android device is as much used for entertainment as it is for utility. The best feature in android entertainment is its wide range of games. Android games provide various features like single player accomplishment leaderboards, multiplayer competitions, and online challenges. These features make android games unique and many times require some more investment than mere time, they require buying of additional keys, maps, gadgets etc.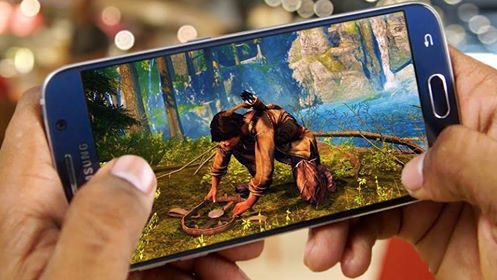 Pro or noob, it's quite a habit of gamers to find ways around such things, and I am not talking about unlimited coins and unlimited life stuff it's particularly about 'buying' the in-app stuff. Also check out Get Apk Market link . I would be covering some apps and methods to use them for accomplishing our free buying of in-app items.
Read: How to download shadow fight 2 mod apk
Unlock in-app Purchases
Lucky Patcher
  This is by far, the most famous, rumored and used application popular for bypassing the purchase restrictions in apps. Also check out Lucky Patcher Old Version. How to hack any android game ? There are many ways in which we can use lucky patcher to our advantages which include-
Synchronizing target apps with lucky patcher

Creating a purchasing-option free clone copy of apps using lucky patcher

Embedding lucky patcher for rooted devices

Using lucky patcher as emulator
  Among the above-mentioned options first, one is most feasible and hassle free option for noobs. You can make it work by simply following these given 3 steps-
Install lucky patcher and open it

Minimize lucky patcher (keep it running in the background) and open the app in which purchases are to be made

Open the buying section of the application and directly click on the buy now an option; it will give you a prompt generated exclusively by lucky patcher – allow it required permission by submitting a response as 'yes'.
  With these steps followed you will get your items purchased for free. But remember, you need to keep the lucky patcher running in the background for the purchases to be free, otherwise the application will redirect you to the regular payment process.
READ: WHATSAPP GROUP NAMES: THE WIKIPEDIA
Freedom APK
Freedom APK is an Android app which will help you unlock the premium features of popular games free of cost. Yes, it is a hacking tool that bypasses the credit checking system of Google Play and uses a fake credit card to pay for the premium features. The fake credit card has no credit loaded but the app can convince Play Store that actual money was paid.
Download Freedom APK
Install and open it
Select the application from the list.
Click on GRANT Access.
Leo Play Card
Leo Play Card is more of an underdog in the segment of hacking android games since it has much more less popular than that of the lucky patcher. Still, Leo Play Card is preferred for its wide range of supported games and lucid interface. The steps involved in utilizing Leo play card are quite simple. You can hack your android game by using Leo Play Card as follows-
Install Leo Play Card, open it and wait for the app to scan device properly

Enable the phone permissions required to Leo Play Card by clicking the button displayed on home screen of the application

Minimize Leo Play Card, go to application to be hacked and opt for the buy now option with google play store

Let the play store payments tab open and wait for the tab to disappear

Without even the need of taking any efforts, the payment window will disappear automatically and you will have paid for the app purchase!
  It might come as a surprise to you that Leo Play Card combines the specialties of three of the best applications in its category i.e. lucky patcher, freedom, and free hack. The interface and handling are sophisticated too.
Xmodgames
  Above explained applications are used with the downloaded and downloadable content only but there are many apps which feature extensive server incorporation and thus, we have an application that is used to hack server sided in-app purchases. Xmodgames is an application designed to unlock in-app purchases in games 'Clash of Clans', '8 ball pool', 'Clash Royale' etc. You can download Drastic Ds Emulator apk for playing more games. These applications feature the purchase option covering client-server interaction and the purchased features are for limited time and attempts but not with xmodgames. The steps to utilize this awesome software are-
Install Xmodgames and allow the necessary permissions

The home screen of this app itself will display different applications installed on your phone or tablet

You need to select the game that you want to get hacked

After selecting the game, on the next screen you will see a rectangle below the name of application and written within it is 'mod'

You need to click the install button displayed somewhere near the right-hand corner of the same screen and install the mod for that particular game

After installing the mod this rectangle will glow and you would have full access to the application functions without any payment or virtual cash expenditure
 These three applications and their utilization steps expressed above are extensively used for unlocking many games' features in android. There are much more other applications which claim to be able to bypass purchasing points but do not do so, instead, there is a risk of submitting or uploading our personal data accidentally through such spam applications and I advise the users to beware of that wrong stuff.
Also, I should mention explicitly that it is not appropriate to bypass these payment gateways, it's alright to have fun once in a while but do not form a habit out of it. After all, what good is a gamer who can't take on the challenges alone 😉