4 Awesome Gadgets to Buy Your Kids in 2019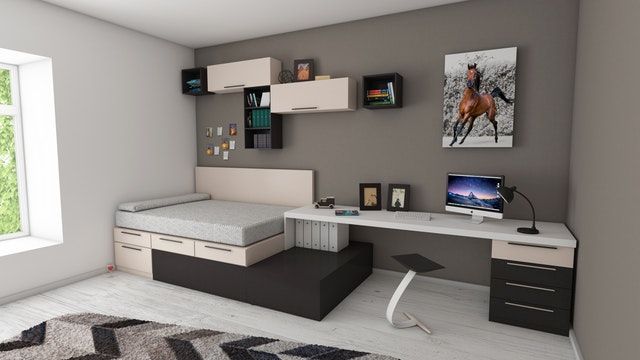 New technology has unlocked a world of entertainment. Today's children have the contents of the world's encyclopedias instantly accessible at their fingertips. They have any film they could want, a host of apps, and numerous remote-controlled gadgets at their disposal.
But with so many gadgets on offer, what should you be buying your kids in 2019?
What gadgets have some intrinsic learning value?
With the increased dangers online, what tech gadgets are safe for kids? These are four of the best tech gadgets parents are buying in 2019.
With the rise of rental options, gadgets and furniture don't have to break the bank. With more people getting bikes on rent, a scooty on rent, refrigerators on rent, and even sofas on rent, it is only logical that the rental market has come to the tech sector. With technology advancing quicker than ever and gadgets becoming obsolete in just a few years, it is hardly surprising that rental solutions are taking the technology market by storm. As always, not everything is always available on rent. Check with your rental service to find out what electronics are available and how much you can save through rental options.
Smart Robot Kit
New smart robot kits are giving children the opportunity to be creative while exploring the basics of STEM learning. Smart robot kits provide everything a child needs to build their very own robot (with the help of a willing parent and a screwdriver). Once complete, they can explore giving the robot basic commands through basic coding. Some robots are also compatible with Lego products, allowing for the child to construct their own aesthetic designs and providing infinite creative possibilities.
Child's Smartwatch
Smartwatches are popular among adults but now there are specifically designed smartwatches for children. These allow children to take photos and play games, but remove internet connectivity, meaning they remain completely safe while using the device.
If you want to know more about the best smartwatches for kids in 2019 you can follow the mentioned link.
Children's smartwatches come with a host of education options as well, including activities and learning games which encourage children to tell the time and perform simple arithmetic, with or without the use of the watch's calculator function.
A Hero Inventor Kit
Like Iron Man, children can build their own wearable robot gauntlet with a hero inventor kit. A basic coding system allows children to add the superpowers they want. For basic functions and younger children, there is a tutorial and easy-to-use interface to add basic superhero functions. Older and more advanced learners can build their own circuits, and use the sensors, program lights and sounds to build their own complex designs.
Infinity Cubes
Children are brimming with energy. Devices that keep them entertained and allow them to fidget are popular among parents and children alike. Infinity Cubes give your child something to focus on and channel their excess energy into. The cube essentially looks like a plastic dice, and interlocking faces allow the child to make different shapes and keep their hands busy when they aren't able to play.
These gadgets are entertaining children and providing learning opportunities outside the classroom. They are an example of how technology is affecting children's lives in a positive way and allowing them to play, learn, and explore the digital and technological landscape in a safe environment.