A Comprehensive Guide To Building An Auto Dialing Solution For Your Enterprise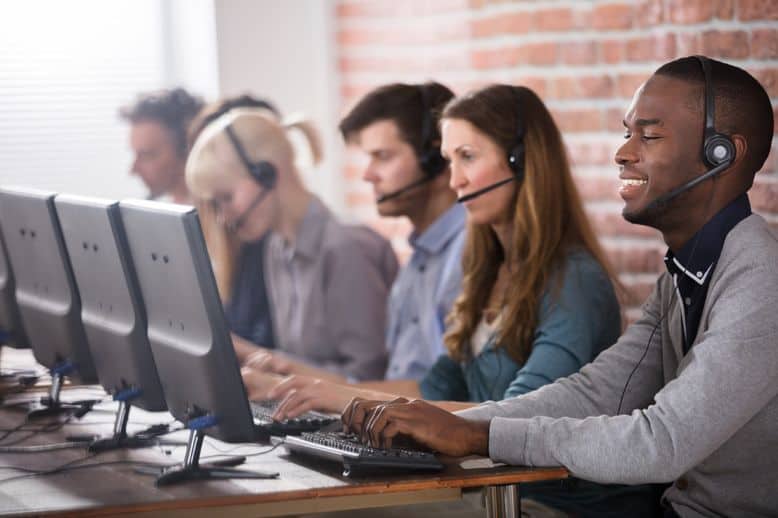 Communication is one of the keys to the success of any business. And as an entrepreneur, this should be among your priority investments. After all, with an effective communication strategy in place, collaboration and coordination between staff, clients, and suppliers can be more seamless and efficient.
With the advancement of technology today, one of the ways you can promote an effective communication system in your organization is by investing in modern tools and equipment. For instance, you can transition from manual dialing systems to modern solutions to help enhance your communication strategies. And one of the tools you can utilize for your business is an auto dialer.
So, how can you effectively build and introduce this dialing solution to your company? This article will guide you through the important steps. But first, here are some basics to keep in mind:
What Is An Auto Dialer?
An auto dialer is a dialing solution used in outbound call centers that can automatically dial telephone numbers from a predefined customer list. Essentially, it's designed to offer more advanced features than the "old-school" manual dialers.
For one, with a manual dialer, the call center attendant manually dials the customer's phone number and waits for the call to go through if needed. But with an auto dialer, minimal human intervention is usually required. And as such, the call center agent doesn't have to do all recurring tasks like searching through a list of contacts and dialing the required number. Instead, they can spend that time working on other aspects, such as how to improve their upcoming phone call meeting.
You can watch this video to learn how auto dialers work and how they can help your business:
Types of Auto Dialers
Generally, there are three main types of auto dialers you can incorporate and utilize in your operations. By knowing how each type works, you can be more or less informed of which type to go for that can best meet your needs and address your concerns.
Here's a brief description of each type:
Predictive dialer: This auto dialer is designed to automatically dial phone numbers and route several calls to an agent. Essentially, it's programmed to place multiple calls in a queue. This means that by the time an agent is finished with their current call, they'll be easily connected to the next caller in line. This can be the ideal auto dialer type for your enterprise if you're looking to boost the efficiency and quantity of your calls.
Progressive dialer: A progressive dialer generally operates the same way as a predictive dialer. The main difference is that it starts dialing the call only when the agent is available to take the call. You can opt for this type, especially if you're more focused on the quality of calls you make instead of quantity.
Preview dialer: This type of auto dialer can offer agents more flexibility when making calls. With this auto dialing solution, instead of continuously entertaining calls in queue, a call agent can take a moment and prepare more information before making the call and increase the chance of success. A preview dialer comes in handy when you're dealing with high-quality leads.
Importance Of Investing In An Auto Dialing Solution
Auto dialers have made a significant impact in outbound call centers, and they can make a difference in your company too. To give you an idea, here are some of the main advantages you can leverage with the help of auto dialing solutions:
Enhances Operational Efficiency
As mentioned earlier, introducing auto dialers to your call agents means they'll no longer need to do most of the recurring tasks. As such, they get to concentrate on the most important part of their job – engaging the callers – and leave the rest of the work to the machine. Essentially, the automated dialer software will dial the numbers and check if there's a real human on the other end of the call before engaging the agent.
At the end of the day, there could be increased efficiency in your operations because the new system can help eliminate unnecessary call constraints. For instance, it can address common issues like misdialing, excessive wait time, call drops, and other factors that can lead to wasted time. This means there will be more connected calls, hence improving the efficiency of the agents and the call center at large.
Idle time is the Achilles heel of many call centers, especially those that are still using manual dialers. Basically, it refers to the time used by agents to wait for a call to be picked up and connected. And in such a scenario, the agent will be kept waiting for a few seconds or minutes before the client picks up their phone. This approach is generally not time-efficient, especially since, in some cases, the intended recipient may be busy, and the machine answers or the call is disconnected.
This time may seem insignificant for a single call. But for a typical call center that handles many calls every day, that time may accumulate into hours. An auto dialing solution can help reduce this by ensuring that there is an active human on the other end before connecting the agent. It will skip the call if it identifies any of the time-wasting signals. That minimizes time wastage and allows the agent to attend to other callers.
Increases Agent Talk Time
One of the main reasons why many companies are adopting auto dialers is to ensure their agents get enough time to engage customers. This modern system makes that possible by getting rid of unnecessary manual dialing steps and call waiting periods. All the agent has to do is receive a call and give the client full concentration.
And as such, there could be an increased agent talk time, which can have a huge impact on customer engagement and agent productivity and morale. The ultimate prize for your company is a better lead conversion ratio. Since the agent won't have any technical thing to worry about, they can concentrate fully on the customer's needs. They'll also have enough time to convince the client to purchase or try your company's products or services.
If you're wondering how you can monitor call quality, auto dialers could be your best bet. With this dialing solution, you can get real-time insights into call center operations. You can review every agent's activity in real-time or at the end of every business day. Therefore, you'll have all the information you need when making significant decisions regarding the operations of your call center and individual agents' performances.
How To Build An Auto Dialing Solution
Now that we've outlined how your business can benefit from auto dialers, setting it up comes next. And to get the best out of this technology, there are a few things you'll need to keep in mind. To help you get started, here are some tips you must consider as you build an auto dialing solution for your enterprise:
Choose The Right Auto Dialer
The first and perhaps critical thing to do is to choose the right tool or software. It'd be good to note that there are many auto dialers available on the market today, and they generally vary in features, capacity, and cost. And with that, it's essential to take your time to learn about your options to get the most out of this investment.
To help you decide on whether an auto dialer is the right one for your enterprise, you may consider the following factors:
The size of your enterprise plays an essential role when selecting an auto dialer. This is especially since you'd want a system that can meet your business's needs and demands.
For instance, if your company tends to receive many calls every day and you have several agents, a predictive dialer may be a good option for you. As mentioned earlier, the software will be able to dial new numbers or route calls to agents even before they end the current call. This way, there will be less idle time, and your business will be able to make calls and engage more clients.
In as much as the same dialer type can work for a small business, a preview dialer may be more appropriate. With this, agents can take their time to assess the client's information before proceeding with the call. Therefore, it allows the call center employees to maximize their marketing chances with every call made.
Main Features Of The Auto Dialer
Another essential consideration when choosing an auto dialing solution for your enterprise is the features the software offers. For instance, you might find one that has speech recognition or any unique features such as call recording or call-back scheduling options that aren't available in other auto dialers.
With that in mind, before you start ordering any software, consider making a list of all the features your enterprise needs and compare it with what the tools offer.
As you make the list of the required features, make sure you also consider the main objective of your calls. For instance, some call centers are designed mainly for telemarketing, cold calls, and sales calls. If yours falls into this category, you may consider a predictive dialer since this type predicts the outcome of all calls and estimates the number of unsuccessful contacts.
On the other hand, if you're dealing with high-quality clients and can't afford any dropped calls, a progressive dialer might be your best bet. The advantage of this type, in this case, is that it only dials a contact when an agent is available to attend to the call.
Furthermore, if you're running a small call center and your objective is to increase lead conversion rate, then a preview dialer will suffice since it provides all the necessary information to the agent before they make the call.
Install The Necessary Equipment
Your next step is to purchase all the necessary equipment and do the installation. Again, make sure you choose high-quality items to avoid unnecessary frustrations in your call center. So, what are some of the things you'll need when building your call center?
A computer system running the auto dialer software
Regular computers can handle most auto dialer software programs. However, this is only practical for call centers that handle very few daily calls and have few agents. If you increase the number of agents, you'll also need to invest in a high-end server. For instance, call centers running up to 10,000 channels may need a powerful server rack that can accommodate several calls. The processing and storage memory of the server should also be reasonably high.
The role of a voice modem is to receive and transmit audio recordings via a phone line. Primarily, it was designed for fax and data communication. And as such, some modems may not be able to transmit voice data. Therefore, it's imperative that you confirm if it can handle voice transmissions before investing your money.
Voice over internet protocol (VoIP) is the most popular way of making calls today. Therefore, having one for your auto dialing system is a must. Keep in mind, though, that large-scale contact centers are investing in cloud-based systems connecting with their CRM software and some advanced features that eliminate the need for voice modems.
For your auto dialing solution to be complete, you'll need staff operating the system. To start, the first group is your agents, who will be attending to calls regularly. Ideally, they should know how to communicate with clients effectively and ensure quality customer service to maximize your call dialing campaigns.
Another group is the IT team. These professionals will be tasked with ensuring that the system works optimally.
Wrapping It Up
Auto dialers are quickly becoming the main dialing solution in most companies today. Given their various benefits, it's easy to see why businesses consider this technology in their call dialing campaigns. And for you to get the most out of auto dialers, it's essential to research thoroughly which type could best address your company's needs and demands.
First, assess the size of your call center team, the number of agents available, and your call traffic. Once you have an in-depth insight into your operations and requirements, you can be better equipped to make decisions on which software and equipment to invest in.