7 Common Solar System Care Errors to Avoid for Homeowners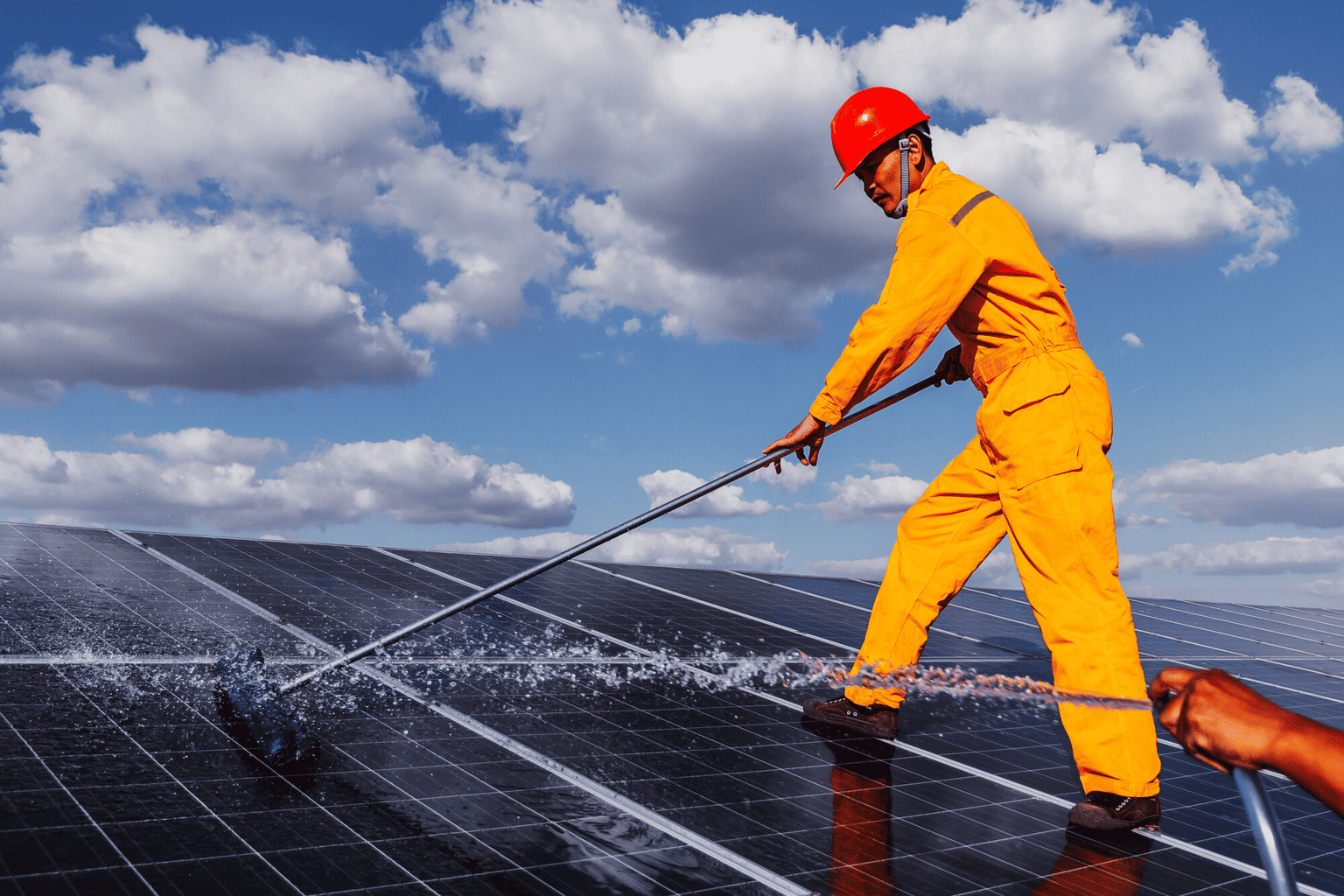 Suppose you're one of the 514,000 US households fortunate to have recently installed a residential solar system. In that case, you'll likely want to keep this expensive investment in the best condition for as long as possible.
Solar panels can save you a lot of money with just a little care, but you need to ensure you're caring for your panels correctly to reap these rewards.
You won't get the best benefits from your system if you consistently make these solar system care errors. Keep reading for a guide to ensure your residential solar system performs its job effectively.
1. Not Following Instructions
It's best to undergo a roof inspection and solar assessment before installing solar panels. Always get a qualified installer like Blue Raven Solar, SunPower, or Sunrun to set up your solar power system.
Your installer will give you detailed instructions to help you care for your PV panels and a copy of the manufacturer's warranty. If you ignore their advice and the guidelines in this document, you'll end up without recourse if something goes wrong.
Read all the instructions thoroughly as soon as your installation is in place, and speak to your installer if you're unclear about anything.
2. Not Inspecting Your Solar Panels
Solar panels don't require much care, but you make regular inspections a part of your solar system care routine if you want to avoid serious issues.
Set aside time once a month to ensure your solar panels are still in good condition, and arrange for a professional inspection service at least once a year.
Dirt, debris, and dust can accumulate on your panels and damage them over time. You should also look for any loose wires, rust, or signs of electrical failure.
3. Not Repairing Solar Panel Damage
If you notice any of the above signs of solar panel damage, get in touch with a qualified technician with experience repairing solar systems immediately. Otherwise, you could undergo a potentially fatal shock when cleaning your panels.
Damaged solar panels will hamper the efficiency of your system and could eventually cause it to fail.
4. Leaving Foreign Matter on Your Solar Panels
If you notice dirt, debris, bird droppings, ice, or snow on your solar panels, you should remove them as soon as possible.
These items block the sun's rays and hamper your solar panels' productivity. They could also scratch your PV panels if the wind blows them across the surface.
Snow and ice will seep into your solar panels' electrical contacts when they melt, which can cause a short circuit.
5. Solar System Care Errors Before Cleaning
Cleaning solar panels is vital to protect them from damage and remove objects that can decrease efficiency. You should clean your solar panels at least once every six months.
The glass on your solar panels needs regular cleaning with warm water and soap. Otherwise, your panels will produce less electricity and may stop working.
You can hire a professional solar panel cleaning specialist for the job or do it yourself. Before you get started, there are three things you must do:
Assemble Your Supplies
Make sure you use the correct equipment for the task and assemble everything you need beforehand. Using the wrong equipment and cleaning materials can cause streaking and damage to your panels' surfaces.
Switch Off the Power
If you have a dual-meter installed, which shows how much energy you produce at home, touching your panels with metal objects could cause electrocution. Switch off the power before you clean your solar panels.
Turn off any appliances that use electricity from the grid and ensure your main switch is off.
Inspect Your Solar Panels
Never clean damaged solar panels. You could end up with a nasty shock or get electrocuted. Make sure you're aware of overhead wires, and it's safe to climb onto your roof before you start cleaning your solar panels.
6. Cleaning Your Solar Panels Incorrectly
Solar panels are hardy and durable, but you must keep a few things in mind when cleaning them. These are:
Wipe Away From Dirt Not Around It
Scrubbing dirty patches in a circular motion will push grime into your panels, causing them to become ingrained on the surface of your panels.
It's difficult to remove these stains once they've dried, and they will block the sun from the solar cells, hampering their efficiency.
Don't Use the Incorrect Cleaning Products
Harsh chemicals will damage the protective layer on your solar panels and impair their ability to resist the elements. Avoid using ammonia, dish soap, or household cleaners on your solar panels.
Products approved for use on solar panels work best, or you can mix 2 cups of water, ¼ cup of vinegar, and ½ a teaspoon of non-abrasive soap to create a gentle cleaning solution.
Be Gentle Yet Thorough When Cleaning Your Solar Panels
Don't pressure wash your solar panels or scrub them with a stiff brush. A soft cloth, a bucket of water, or a garden hose work best for this task.
Be sure to clean the frames and tops of your solar panels, too. When dirt collects in these areas, it can cause corrosion.
Don't Clean Your Panels During Peak Sunlight Hours
Direct sunlight will evaporate the water you're using to clean your solar panels. This will increase the concentration of soap in your cleaning liquid and may damage your panels.
Instead, get to work during the cool morning and afternoon hours. Besides, it's counter-productive to clean your solar panels during the time of day they produce the most electricity.
7. Leaving Your PV Panels To Air Dry
Once you've gone through all the trouble of cleaning your panels gently and thoroughly, you'll spoil all your hard work if you leave it at that.
Always wipe away any leftover water once you're done cleaning your panels. If you allow water to pool on the panels, it can damage their surfaces.
Harnessing the Full Power of the Sun
Avoiding these solar system care errors will ensure you get the most bang for your buck after installing solar panels. It's worth taking a little extra care of your solar panels to ensure you get the best benefits of saving with solar power.
Would you like to discover some more mysteries from the realm of tech? Keep browsing our website.