7 Benefits Of An ERP System For Your Manufacturing Business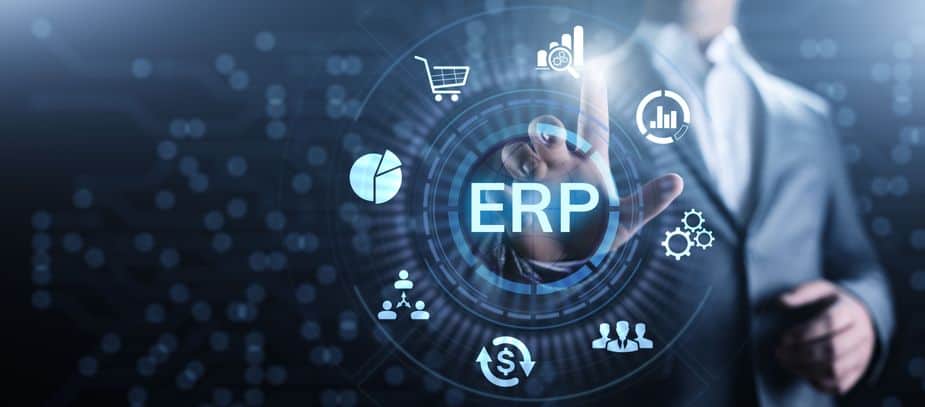 If you're running a manufacturing business, you're aware by now how highly competitive this industry is. Thus, it's crucial to take the necessary measures to meet the constantly changing demands of consumers. One way to ensure efficient management of daily operations and processes is to use a reliable enterprise resource planning (ERP) system.
What Is An ERP System?
An ERP system is a must-have for any business, especially those in the manufacturing industry. Generally, it works by centralizing all the essential business operations and processes in a single location, ensuring real-time visibility on all aspects. Consider the system as the ideal solution if you want to boost overall productivity and efficiency while cutting down on costs.
An ERP system's coverage requires routine management and specific customization to keep everything up to date. Once the system is fully integrated and your company maximizes all the available features, it ensures a highly seamless method of managing the daily operations of your manufacturing business.
Once you decide to implement an ERP system, the next important consideration is measuring ERP implementation success. You can achieve this by carefully monitoring the key performance indicators.
Benefits Of An ERP System For Your Manufacturing Business
Consider investing in an ERP system for your manufacturing business when your main objectives are to improve productivity and growth. Besides, the system plays a crucial role if you're after streamlining operations, enhancing efficiency, and lessening operational costs. If you're still uncertain about implementing one, here are some benefits an ERP system can provide to your manufacturing business:
Access To Centralized Data
An ERP system is essential for your manufacturing business as it allows access to centralized data. Without this structure, daily operations can get disorganized, which can be detrimental to your business in the long run.
ERP works by standardizing all crucial data. When all data are within a single system and in the same format, this ensures accuracy and prevents analytics or reporting issues. Once you have standardized data, it can provide better insights to help you conveniently make the right business decisions.
Better Data Security Level
An ERP system can greatly boost data security for your manufacturing business. Most reputable ERP systems feature built-in security controls to ensure the highest level of data protection. Hence, you'll have an assurance that your manufacturing business stays protected with the latest security measures such as 24/7 monitoring, authentication, and encryption, to name a few.
Moreover, today's ERP systems come with timely auto-updates to significantly lessen the risk of possible data breaches. No matter what business you specialize in, security should be a priority due to the increasing cases of cybersecurity attacks.
Efficient Inventory Control
Proper inventory management plays a vital role in the manufacturing process. An ERP system helps monitor the internal and external flow of stocks in real time. The system is also helpful in identifying products with high stocks and those performing poorly on the market to manage the purchasing and procurement process effectively.
Seamless Collaboration
Centralized business data allow convenient access to your workforce. Thus, eliminating redundancies and ensuring better collaboration and productivity among employees.
Ensures Potential For Growth Or Scalability
One of the key points of having an ERP system for your manufacturing business is scalability. As your business grows, the system should be able to accommodate any changes to your requirements readily.
An ERP system provides the necessary data to adjust to market conditions. Some systems offer real-time data analysis that can provide valuable insights, allowing your company to make the right decisions when necessary.
Simplifies The Compliance Process
When your manufacturing business maintains accurate and updated records that ensure convenient accessibility, it can be beneficial in reducing the work necessary to comply with the regulations your company needs to follow strictly.
Most reliable ERP systems come with customizable reporting tools that make monitoring compliance and the necessary adjustments straightforward. Generally, it makes your business readily auditable because all crucial information can be accessed easily.
Cost-Effective Solution
Running a manufacturing business involves hefty costs, so finding ways to save is crucial. By investing in an ERP, it's automation system can help cut down administrative and operational costs. Some examples include preventing disruptions and delays due to inaccurate data and empowering your workforce to utilize time efficiently by providing the data they need.
Additionally, an ERP system ensures a better visibility level for any changes in costs or expenditure. It makes it easy to pinpoint variances so you can make the necessary adjustments to accommodate extra costs.
Final Thoughts
It's crucial to meet production demands in the manufacturing industry. However, this is possible by taking the necessary measures to enhance daily operations and processes. A reliable ERP system can bring several benefits such as productivity, security, compliance, and others. Therefore, look for the right system that can cater to the specific needs of your manufacturing business to ensure good standing in the market and growth in no time.