5 WordPress Plugins to Consider Adding to Your Website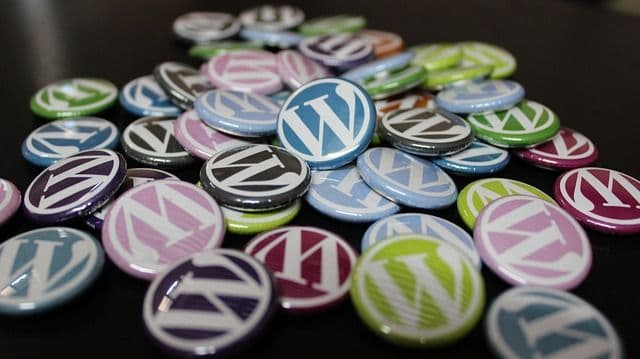 More than 60 million people use WordPress for their websites. This is because the CMS software is very customizable. You can achieve almost anything you'd want with it. WordPress also has much developer support, and that's why many plugins are available. Most of them are free. Here are 5 plugins that you should consider adding to your website.
1. Content Aware Sidebars
Assigning widgets to specific posts or pages only is often a requirement if you're using a content management system such as Joomla. It is impossible to do this in WordPress without installing a plugin to configure the platform's functionality.
Content Aware Sidebars comes in handy here. This free plugin allows you to create a cosmic number of sidebars for all widget areas and assigning them to specific posts, pages, and others. After creating a new sidebar, it appears in the Appearance → Widgets together with other widget areas.
2. BackupBuddy
All businesses should back up their websites on a regular basis. Moreover, website backups are supposed to not only be secure but also restorable within a very short period of time. BackupBuddy does exactly that. However, you can incur up to $200 to set it up.
The plugin allows for the creation of partial and full backup of your website which includes the core database, WordPress, and all plugins. You can also schedule frequent backups and store them in different locations such as Amazon S3, local hosting, Dropbox, BackupBuddy Stash, or FTP.
3. Heroic FAQs
This is an easy-to-use plugin that has a well-designed and gorgeous backend interface. It has taken most of the positives from other WordPress FAQ Plugins and avoided many of their minuses. Heroic FAQs can blend itself into your available theme and allow for advanced customization at the same time.
This inexpensive plugin is mobile responsive and has five attractive and functional predefined FAQ styles, premium support, multiple icon choices, and animations. The animation feature includes allowing the welcome accordion-style expansion and a toggle.
4. WordPress SEO by Yoast
This plugin allows complete control of Meta descriptions and page titles on per post or page basis and for each category. It also features 301 redirection and rule setup for search engine robots like index, non-index, follow, nofollow, and others.
You don't have to worry about the rel="canonical" tag since the WordPress SEO by Yoast adds it to every post or page automatically. This free plugin ensures that Google won't penalize you for duplicate content on your website resulting from dynamic variations in URL strings.
5. Digg Digg
Are you a social media lover? Then use Digg Digg to add floating boxes on your websites, enabling your users to easily and quickly share the pages they're on. The free plugin supports all the major social media platforms such as Facebook, LinkedIn, Twitter, Pinterest, and Google Plus.
Conclusion
Despite WordPress being the most popular platform people use for their websites, it can't offer you some features on its own. You need plugins such as Digg Digg, WordPress SEO by Yoast, Content Aware Sidebars, and much more to achieve whatever you'd like.