How VPN Became Useful During The COVID-19 Pandemic?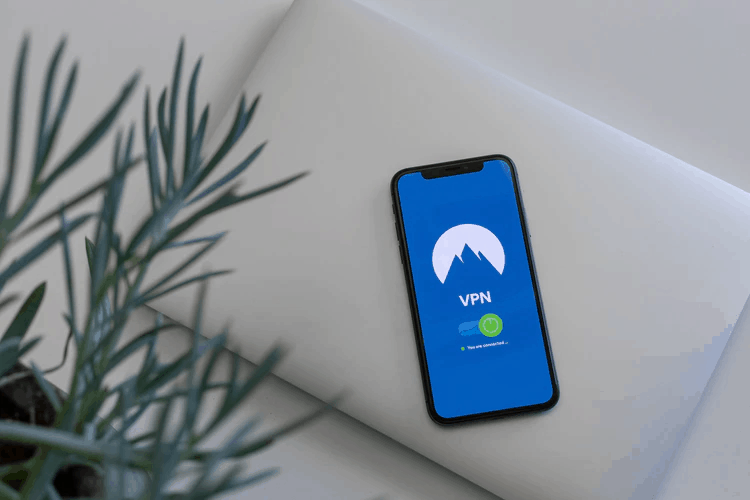 The pandemic caused by the COVID-19 virus has changed the way we live our lives. For the safety of the people, the authorities have ordered everyone to stay at home. As a result of this effort to control the virus, many individuals need to find ways to continue their lives even while staying at home.
You can say that we are fortunate that technology is there to help us cope with the situation when the pandemic hit us. Everyone has turned to technology to continue their work, their businesses, and for children to continue their studies amidst the situation. More people have also learned how to purchase goods through the internet via eCommerce apps and websites.
However, this activity also puts our personal information at risk. Although technology has helped us a lot, it also has its disadvantages. But great minds of this day have already thought of these risks and created a way to ensure that the public will have a safe and secure usage of the internet. Thus, the VPN was created. But how does VPN help people during the pandemic?
The Use Of VPN
VPN became an essential tool for remote work during the pandemic to ensure employees have secure access to their company's internal systems. Companies have turned to VPNs for help to provide them a secure encrypted connection to the public internet.
The company's private data will be safely transferred and shared throughout their organization by securing the company and its employee's connection and access. With VPNs, working remotely has never been this secure.
Besides remote working, many have also used VPN to secure their children's homeschooling experience and even when shopping online. Parents also turned to VPN to ensure their children's safety during the pandemic as their time online has increased.
Children started homeschooling using the internet, and they also spent most of their time during the pandemic online as they could not go out and play with their peers. Children are more vulnerable to criminals online as they can easily be persuaded.
VPNs make a private tunnel between the online services you access and your computer. The data exchanged by your computer and these online services are also encrypted to ensure maximum security during browsing.
Additionally, VPN can also help you secure your online banking transactions and online shopping. Many online payment services have also emerged where you're given a chance to pay your bills online. This is an extremely risky transaction as the information you are sharing is sensitive, such as your personal information and your bank details.
You must use a VPN when doing online money transactions as these are transactions where criminals easily obtain your details and rob you. However, it is also best to wisely choose a VPN to ensure that you install legitimate software and not another online scam.
How To Ensure Your VPN Is Secure
There are many fake VPNs available online, and if you are not careful, you might install one of these illegitimate tools. To avoid the risk associated with mistakenly installing a fake VPN, here are some things you can do to know if your VPN is trustworthy.
The first and obvious thing to do is doing your research. You can search for the VPN's name on google with the word "logging" in the same query. By doing this, you can directly see results of that specific VPN's privacy policy, which are mostly hidden deep on their websites.
If you notice that the VPN lacks a social media presence, you should start to doubt it. Social media is one of the platforms that legitimate businesses or services use to provide information about their company to the public. It also serves as a customer service portal as the consumer can reach the company's representative through this platform.
Aside from social media, the VPN company should also have another customer support channel to contact them anytime. This is usually found on their website and varies- from the contact form to email address or a contact number.
Fake VPNs will also offer you too good to be true services. This is their strategy to entice customers into signing up for their service. This is a red flag that you should avoid, especially if they're offering their services for free.
VPNs that show up on your email inbox should not be trusted. You should be the one who will look for a VPN company and not the other way around.
Illegitimate VPNs are usually offered free as they earn money by selling your data to third-party companies. It is best to pay for a VPN service than putting your data at risk, including your bank accounts and location.
The VPN provider should be transparent with their information. Information such as their location, contact number, years of service, and customer review should be visible on their website.
Reviews on play stores are one way of checking for the VPNs background. However, you should still be vigilant in checking reviews, as these may be misleading sometimes.
Besides making sure that your VPN is secure, it is also necessary to choose the fastest VPN. When you use this tool, you might notice that your internet connection slows down. Thus choosing the VPN that offers the fastest server is essential. To know what VPN have the fastest servers today, refer to FastestVPNGuide's Tim Tremblay.
The best VPNs available today are the ones who offer their service with a fee, and you should not hesitate to pay as this will ensure your safety as well as your family's. Moreover, if your company offers to pay for your VPN during work, don't hesitate to take it.
Takeaway
We have become dependent on technology as it is the only way to continue our lives, even if we undergo a series of lockdowns. However, we should still need to ensure that our data is safe and secure to avoid future complications. It is expected that even after the pandemic, most people will opt for working, studying, and shopping at home. However, you should still be cautious when choosing the right one.
---
---
Author's Bio
Whether he's researching the latest mobile hardware specifics or diving deep into the world of software development technologies, Zachary loves to stay in the know. His talent at simplifying and explaining complex technological concepts makes his blog posts easy to read but very informative. Few people are as enthusiastic about mobile technology as he is, and he's always ready to analyze a new trend.