How Online Staffing Agency Software Allows for Streamlined Data?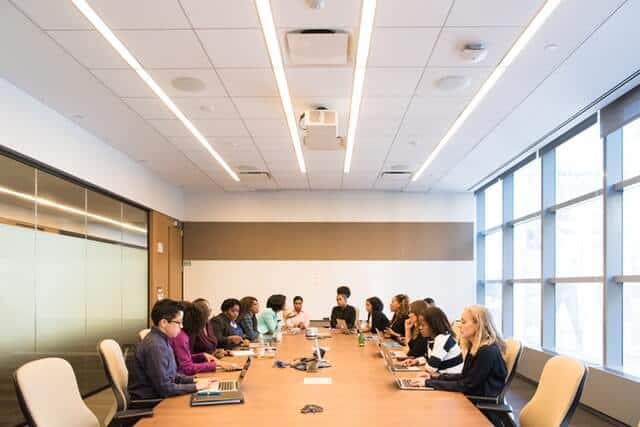 Just as all living things need water, businesses require data.
Without it, they dry up and die. That said, just like water, data needs directing. Otherwise, it can either seep into the cracks or wash out a village.
This is especially true when multiple stakeholders are contributing to that data stream from various vantage points and must converge on a specific and weighty decision.
From this angle, it is easy to see how pools of job applicants, new hire paperwork, or staff management procedures can become quickly overwhelming. Fortunately, online staffing agency software (SAS) can help your business streamline data. Here is how it works:
Data from job applicants
The early stages of a hiring cycle can generate a flurry of information–everything from resumes, manager notes, and so much more. Just posting a new job requires quite a bit of information to be transferred from one place to the next, especially if you plan to post on multiple job boards. Online staffing agency software makes managing this information much more seamless.
You no longer have to create brand new job postings every time you want to advertise a new position. Instead, the software offers versatile and inclusive templates to post multiple jobs across multiple platforms.
What's more, primary job-posting targets are already programmed into the software. This means that you can post everywhere from well-known job sites, like LinkedIn and Indeed, to social media platforms, like Facebook and Twitter. The software can also zero in on specific keywords and skill sets so that you can reach a highly qualified talent pool.
Lastly, about 42% of all resumes don't have the right qualifications for the job. The software can screen these out for you. Since the introduction of AI, these platforms can also grade applicant skill sets and create shortlists based on your parameters. That way, you can devote your time to the applicants who show the most promise.
Data from new hires
Onboarding new employees can be a time-consuming process, but online staffing agency software can make it so much smoother.
Gone are the days of collecting countless documents from new hires, file them away in a dubious cabinet, and hope that anyone who needs access to them can find them.
With online staffing agency software, all documents can be placed immediately in the employee's file. The best software can also detect any discrepancies in paperwork.
For example, if a sketchy I-9 report turns up, the software will notify the appropriate parties.
Finally, you can perform background checks with ease and safely evaluate and store that data. The software will allow you to search federal, state, and county databases and sex offender registries with just a click of the mouse.
Managing the data reservoir
A pool of data should be more than just a place to put info so that it's not spilling across your desk.
You need tools that allow you to organize, interact, and share it in an efficient and intuitive way.
SAS maintains a single interface called a dashboard.
A dashboard allows you to utilize new hire data with easily discernible functions that reduce time and provide a direct connection to appropriate stakeholders.
Application information can be transferred into the onboarding process to expedite payroll, benefits, and training information. This information is automatically sent to the employee's portal so that new hires can immediately access resources and expectations.
Simultaneously, the relevant information is packaged into a workflow and sent to training team members.
This streamlines the team's understanding of responsibilities and timeframes.
This has been a brief overview. The thing to remember is that just because you have an ocean of data, doesn't mean you have to drown in it. With SAS you can direct the currents of information; you can control the waves.