7 Ways Your Business Can Save Money on Tech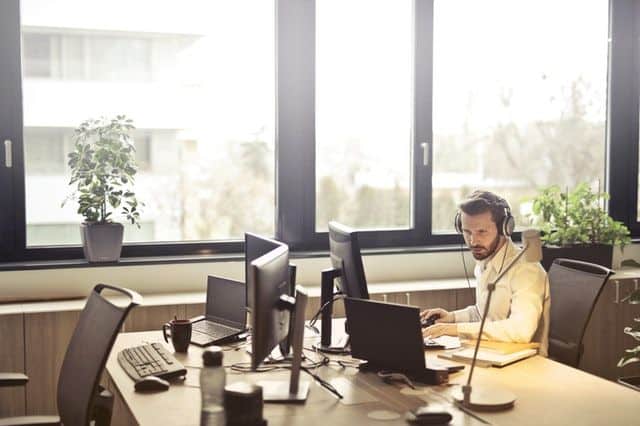 Starting a business can cost you a lot of money – and one of the biggest expenses is the technology you're going to need to get up and running.
There's no doubt about it, we live in a digital age – even organisations who once operated with no online presence now require digital strategies to keep them alive in a world that sees people increasingly relying on the internet as a tool to help them run their lives.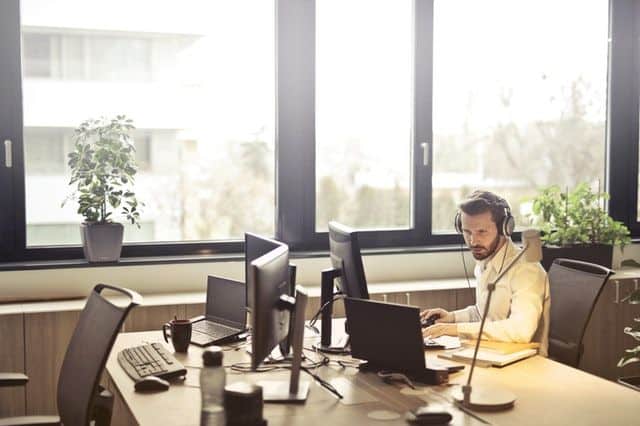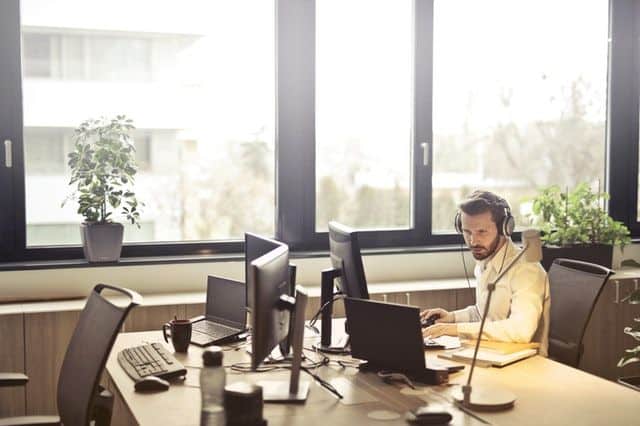 The 'IT equipment' line on your capital expenditure report might look like it's going be huge – but we've got 8 tips that'll help you keep it to a minimum…
Be completely paperless
This first tip is one that will take a little getting used to, but if you're just starting out in business, it could be the perfect time to implement it.
Going paper free used to be a pipedream, but with the level of collaboration and multi-device access that's now possible with most software programs, it's now entirely possible.
If you want to make a huge dent in your IT equipment budget, you could do a lot worse than completely removing printers, copies, toner cartridges and waste paper removal from your business shopping list. What's more, you may be able to get government grants that will help you to be more-green with your business.
BYOD
Since IT equipment costs so much, why not get your employees to bring their own?
It might sound like you're expecting a lot – but in actual fact, studies show that many employees prefer working with their own devices, and in many cases, their productivity actually increases when they're using devices and software they're totally familiar with.
There are some things you've got to be careful of, for instance, security when devices leave the office – and adequate protection of the data that's accessed with them – but it's much more cost effective to fix these problems, than it is to equip an entire workforce with IT equipment.
Optimize your internet connection
Your internet connection is a fundamental part of your business IT network – whether you're one or two people in an office – or a business with hundreds of employees.
As such, it's easy to simply consider it a fixed cost – but it shouldn't be, every year sees internet service providers (ISPs) improving their service and reducing their prices, so make sure you're getting the most for your money.
This is particularly important when you've got an MPLS line serving your business – since the cost are significantly more that ethernet or fibre connections. Look carefully at what you're getting from your MPLS provider, check you're getting the best possible deal and the most for your money.
Take advantage of 'as a Service'
When you're just starting out, it's unlikely you've got endless pots of money to dip into when you need software and infrastructure – and the big tech providers are becoming more and more switched on to this fact.
Bringing a provision like Microsoft Office into your business used to mean buying a number of licences, often costing thousands before you'd created a single spreadsheet. Now though, a small monthly fee will see you with the software for your entire workforce.
The difference is all about buying Software as a Service (SaaS). You don't 'buy' the software outright, you simply access it through the cloud.
As a result, you're always working on the latest version – and you can scale your requirement up and down quickly (and with minimal cost).
It's not just software that's available 'as a Service' either – you can also have access to development platforms (Platforms as a Service – Paas) and Infrastructure (IaaS) too – massively reducing your costs on both software and the physical network it runs on.
Lease your equipment
If you're leasing your software, the next logical step is to lease the hardware that you're running it on.
Granted, leasing is going to work out more-costly in the long term, but if you need to buy IT equipment in bulk, you'll find it much easier to spread the cost monthly – versus paying for the entire network upfront.
Leasing also allows you to scale quickly too.
Need to bring more people onboard?
No problem, your company will have the equipment to you in no time. Want to downsize to save on funds – again, no problem, most companies will be flexible and allow you to return equipment that you're not using.
Use opensource software
You're going to need a lot of software for your new business – and, even if you can access some of that on an 'as a Service' basis, not all providers have adopted this way of working, which means you're still likely to be looking at a significant bill.
So, why not look at what's available from open source software providers?
There's a huge amount of exceptional software out there, made by people who won't charge you for it.
What's more, any adaptations and support required is likely to have already been done by a community of people who see great value in keeping software as cost effective as possible.
Sourceforge is a great place to start looking if you'd like to explore opensource options for your business.
Use a managed service provider
IT tech doesn't support itself – and in fact, a lack of support or in-house knowledge is likely to bring your business to a grinding halt if (or when) something goes wrong.
So, what do you do?
The obvious answer would be to employ someone who's going to look after your IT – but when you look at the sheer cost of having in-house IT support, you might think again.
Instead, turning to a managed service provider could be the solution you're looking for.
Not only will they be at the end of the phone 24 hours a day, they'll stay up to date with the latest training and accreditations – and they'll cost you a fraction of the price that employing someone will.
It's rare to get an impersonal service too – the chances are you'll have someone who's dedicated to your business and keeping your IT running.