6 Great Tech Products for Your Campervan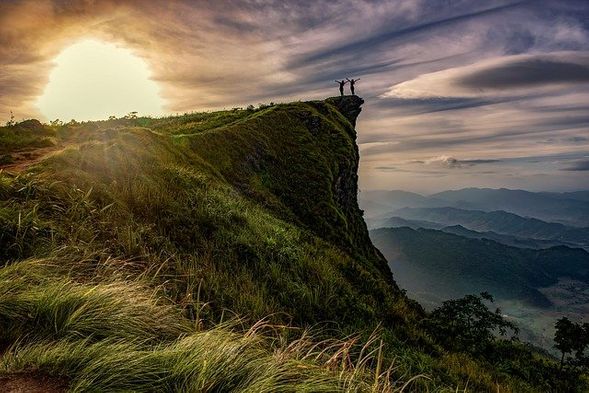 Investing in a campervan is one of the best ways to explore the great outdoors. It's compact, comfortable and can save you a lot of money on accommodation.
However, there are always going to be some gadgets to make the experience even better.
In this article, we are going to take a look at six great tech products for your campervan.
Interested?
Then keep on reading!
Compact Washing Machine
Not every camping facility has a laundry service on-site, and it can be a nightmare if you're running out of clothing options.
A compact washing machine can be a lifesaver for those that spend a lot of time on the road and can store it away easily in your van.
It won't be able to wash a huge load but can get you by until you reach a better destination.
A portable folding clothesline can also be a big help!
Lithium Battery
If you're looking to do a lot of off-grid camping but are worried about power, lithium batteries are the way to go. They can keep you powered for much longer than lead-acid batteries and can even hold a charge for two years. Trust us when we say it's certainly worth the investment.
Mobile Hotspot
While camping is a great way to spend some time away from your cell phone and laptop, it's understandable if you don't want to be entirely disconnected from the world. A mobile hotspot will ensure that all your devices can have access to the internet so that you can stay connected with your family and friends online. It's also great for freelancers that travel while working on the road.
Mini Projector
Televisions inside your campervan can be bulky and take up space. But luckily enough there is a solution – A mini projector. You can connect them to just about anything from your smartphone, laptop, or SD card so you can watch all of your favorite movies and TV shows. It's almost like you get the chance to watch the big screen under the stars every single day!
Electronic Safe
As much as we might hate to admit it, campervans aren't necessarily as safe as hotels. If you're worried about break in's while you are out exploring, then an electronic safe can be a great purchase. There are many different sizes to choose from so that you can fit in all of your cash and valuables. Check out these other campervan security ideas for more information.
Portable Speaker
Last, on the list, another tech gadget to help you have the most memorable adventure is a portable speaker. Whether you're chilling outside having a barbeque or relaxing inside for the night, music is the perfect way to unwind. Waterproof Bluetooth speakers are also a great option if you plan on doing a lot of camping around water!
And that's it! These were six great tech products for your campervan.
What do you think?
Are there any other handy devices that you would add to this list?