Unified Workplace by Why Unified: Review?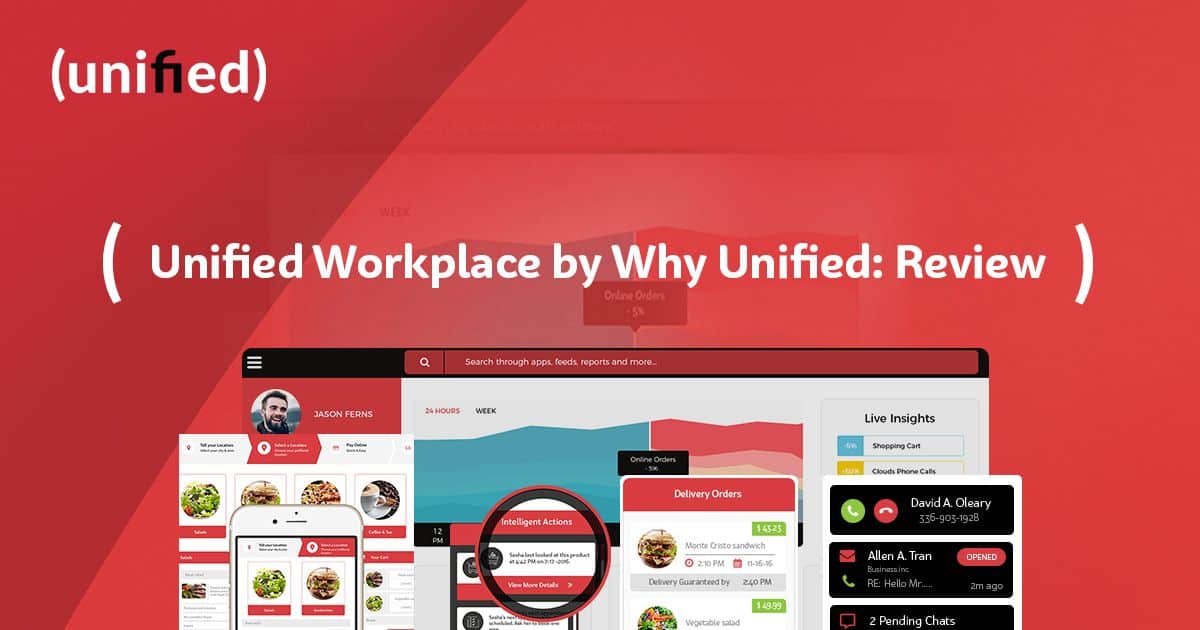 Hundreds of thousands of users are boasting their support for Why Unified and their Unified Workplace platform, which we reference to as the operating system for business. We wanted to take the opportunity to review the first of its kind of platform where any SMB can manage their sales, day to day operations and marketing – for free!
Unified Workplace introduces hundreds of free business apps ranging from bookkeeping to online payments to scheduling apps. Yes, all of the apps are free. The only fee you will have is a standard 3% on any credit card payments made with the online payment's application, which is quite competitive with other applications being free of use to run your business in one place.
Now, an additional benefit of this operating system type setup that Unified uses is that all the apps are on the same platform; this means the applications can "talk" to each other. Unified likes to call this feature Intelligent Insights since they help you predict what you typically wouldn't.
Overall, Unified Workplace defines the landscape of teams and staff of the future.
Let's spend some time reviewing Workplace and what we recall as their top sales applications and day to day operations applications and how it using Intelligent Insights can give you the ability to predict the next pending support ticket, sales opportunity or unscheduled client appointment.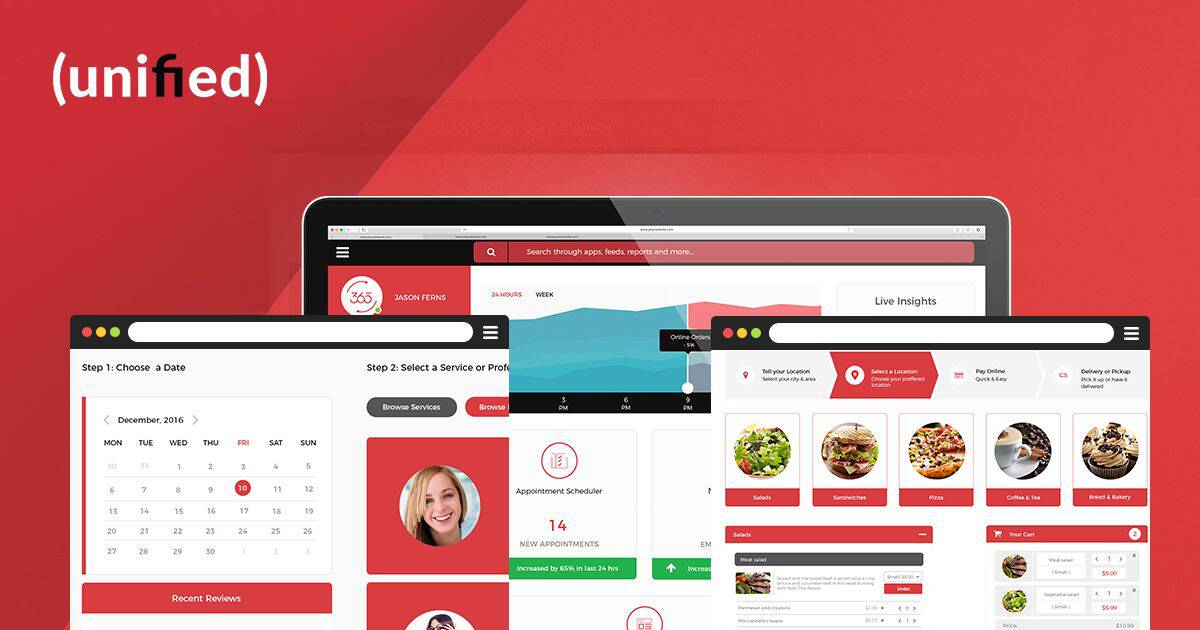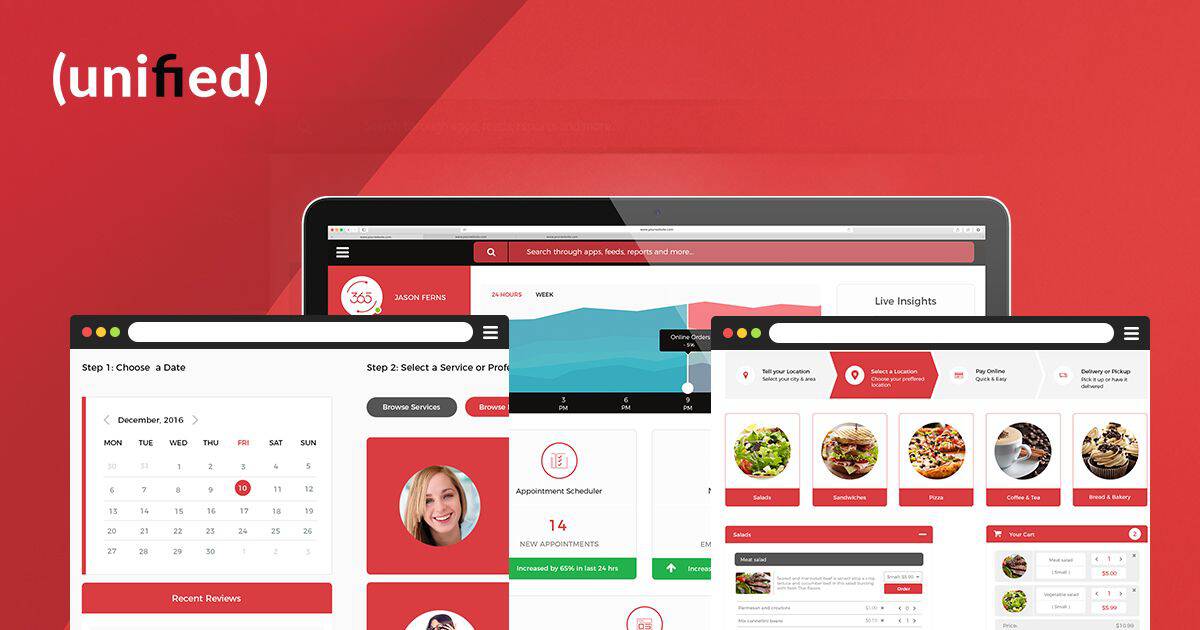 Top Sales Applications by Unified Workplace
Sales are the lifeblood of any business. You need sales to make money, so this is obviously an important part of any business. Thankfully, Unified Workplace has you covered when it comes to sales applications. They have a sales CRM application, multiple scheduling applications, an online payment application, and an Instant eSignature application.
CRM (Customer Relationship Management)
Unified Workplace offers a robust and encompassing sales CRM application. It has all the usual features you would expect a sales CRM to contain. This includes the ability to track the phone calls and emails your sales representatives send. It also allows your sales representatives to quickly store customer notes and lead information on an easily accessible database.
Appointment Schedulers
The scheduling applications are fairly self-explanatory, but Unified Workplace takes this a step further. They have your standard time slot, availability, and appointment booking. Workplace also has event booking and service booking. You will never be short of different ways to schedule your time with the five different scheduling applications that Workplace has to offer.
Online Payments
The online payment application is another favorite application of ours. With the online payments application your clients can quickly, easily, and securely pay for any services that they need. No more having to chase down customers to write a check or worry about going to the bank to download the check. Simply send the invoice with the online payments application and the client can easily pay with their credit card. The benefits of the online payments application are high and the downside is low. We recommend this app for every business.
Digital Signature Application
The Instant eSignature application is an interesting one. It falls into the sales category because a signature is often needed before signing a contract. However, no one likes to send the paper through the mail and wait up to a week for the contract to get returned. This is where the Instant eSignature application comes into play. You can easily have customers sign an application over the internet and never have to worry about dealing with the Post Office again.
Top Day to Day Applications by Unified Workplace
The day to day applications are excellent because they can help just about every business. Some of these applications include a bookkeeping, cloud phone, inventory tracker, support system, and live chat. The bookkeeping, cloud phone, and inventory applications are fairly straightforward. They are your standard applications that businesses often use to maintain order throughout the day throughout various departments.
Support Ticket System
The support system and live chat applications are more unique. They allow you to quickly and easily setup the tools for a successful customer service department with a few mouse clicks. The live chat is a bubble at the bottom of your website that makes it quick and easy for website visitors to ask you a question.
The support system is a customer support ticketing system. This allows you to easily track and manage any issues that customers have with your products. Increasing your customer satisfaction and happiness. This means more sales and more revenue for your business. Remember, these applications are all free to use using the Workplace platform.
Intelligent Insights
The Intelligent Insights is the strongest feature of the Unified Workplace platform. The free applications you can download are all excellent. However, the big benefit comes from how the applications can work together to increase your efficiency. This is difficult to explain, so we will just use a few examples to illustrate our points.
An example of the Intelligent Insights at work is the use of the Online Payments and Bookkeeping application. As soon as a customer pays for something using the Online Payments application that can be automatically added as revenue to the bookkeeping application. This saves time from having to manually comb through invoices and enter the invoices.
Another example of the Intelligent Insights is the use of the sales CRM with the Cloud Phone, scheduling application, and support system. If a customer calls your cloud phone, then that phone number and all associated data will appear in the CRM. In addition, all support tickets will also appear, which allows you to quickly address any problems that the customer may have. Your sales staff will no longer have to comb through support tickets to find the issues the customer is talking about. This saves time, increases efficiency, and keeps the customer happy. Keep in mind that these are only two examples of Intelligent Insights and introducing a powerful feature like this to any SMB will give you the elevation of a Fortune500.
Our Conclusion of Why Unified
As you can see from this review of Why Unified, the Unified Workplace platform covers just about everything in the sales and day to day departments. This review also did not include the marketing and industry specifics applications, which add to the already big selection of business available for immediate use. Of course, the biggest benefit of Workplace is the Intelligent Insights that is possible because all the applications are on the same platform.
If you want to take the opportunity to leave more about Unified, please visit their website and be sure to leave your support, questions or comments below!