Top Garageband Alternatives for windows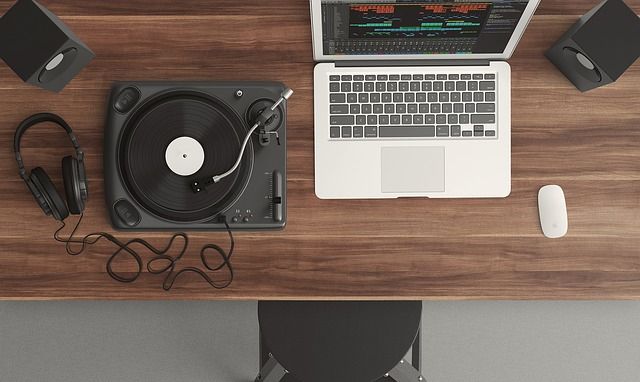 If you know about GarageBand, then you must know that it is available for iOS devices only, but do not worry as there are many other options available for GarageBand for pc. And today we are here with Top GarageBand Alternatives for Windows that are compatible with windows pc.
LMMS
Volunteer development team developed the LMMS. It is an open-source, cross-platform music production software. I think it has the power to match the level of GarageBand for pc. And yes, it is free. It supports multiple instruments, samples, and effects.
All these are preloaded so that you can run it easily. Yes, the interface is little clumsy, but it is easy to use. You can try a various instrument and develop beat by different experiments. Synthesizers map the pc keyboard to the notes and play music. Yes, live recording is not possible, but it has a set of impressive samples. Even one can add external samples also. LMMS works best to build the tracks in pieces.
Mixcraft 8 Home
The top feature of GarageBand for pc is its large library of the loop. And for the same feature, the Mixcraft 8 home is the best alternative. Users can easily and quickly create a song with some outstanding notes. Even for the beginners, who want to dive into the sea of music production, this app is best for all of them.
If offered a broad choice of loops in the natural way that makes easy to set up a tune, even the live recordings are also possible in it. But the home edition is limited for 16 tracks, fewer instruments, and samples. However, it is perfect for those who are on the initial stage.
Music Maker Jam
It is an entertaining music production app with limited music option. If you want to enjoy and experience music production instead of full-on music production, then Music Maker Jam is for you. You have to download the app from the Microsoft store for windows. It also available Android and iOS device. So with this tool, you can enjoy the music creation experience on your smartphone also.
First, you have to start with loops by genre and transfer them into an arrangement to create a new tune. The app is limited compared to other, and instead of serious one, it is a more fun way for the passionate person. Some unique features are also there for the casual musicians which include the ability to record vocal tracks, remix creation for DJ and musician.
Stagelight
Stagelight is straightforward and instinctive software for multiple platforms including windows. It is almost similar to Music Maker Jam, but it is available for Android and Mac also. However, to produce music, it uses different strategy compared to other similar software. It focuses on the interface- 'live mode.'
It is used to test different loops and clips to create a new composition. Even some artist use it in live performance as well. The free version has unlimited tracks, but it cut off the instruments with fewer effects and presets. If you want it for serious work, then go for the pro version.
FL Studio
Fl studio is one of the oldest tools in the list. It is one of the oldest alternatives for GarageBand for pc. It is a great choice for those who had used the Garageband on their ios device. But this tool is deep then the GarageBand.
Irrespective of broad functionality, it comes up with a straightforward workflow. It is best for each instrument, and style with plenty of option that gives you a new level to your experience. It is easy, and hence people enjoy to use it. Many professionals trust it, and if you are willing to pay, then it is the best value product.
Conclusion:
It is all about the best alternative of GarageBand for pc. Hopefully, you like the tools that we have listed here. Share your pick with us using the comment section below. Thank you!