How to Start Your Own Digital Marketing Agency?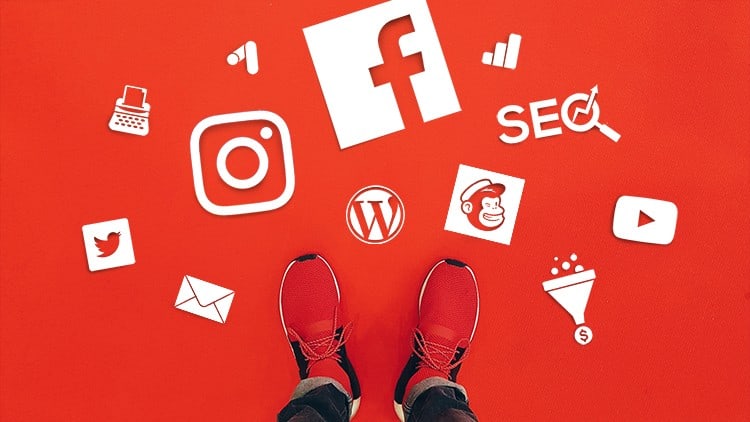 Starting your own digital marketing agency will be the most daunting task for people who have taken their first steps in entrepreneurial journey, but, it is not any rocket science.
It's the journey that needs you to have right resources at a right place and right time.
Suppose you are able to pull off an execution of your journey rightly, you will be able to grow your WordPress digital agencies that generate the healthy income.
You should know that it all start with having some faith in yourself.
And with the realistic business goal and vision, and with right resources and planning, your digital agency business will succeed beyond any expectations. Here we are going to provide you the complete knowledge of how you must start your own marketing agency with the actionable advice from the industry experts.
Let us take a close look!
Know Your Strategy
If you're serious of establishing yourself in a digital marketing industry, you have to think of your placement and niche or how you wish to go about right from a get-go.
No matter whether you wish to focus on just one aspect of the digital marketing or you want look at four to five, wish to focus on just 1 industry or target two to three, wish to focus on own locality and go national, every decision can have their own repercussions.
An idea is playing as per your strengths. Don't start by taking on a lot of and rules of start-up apply here.
Do Research on Your Competitor
When you are starting any kind of business, you have to know how you are going to rank against your competitors. While you research the competitors, then you can understand how you can surpass them successfully. For doing competitor analysis, you have to use similar keywords your business will use on internet.
You must narrow down the competition to around 10 to 15 competitors. When you have discovered your competition, you can check out how they are monetizing (getting their money). After that you will learn what the methods are or what is successful.
Hire the best marketing team
If you are looking to build the best digital marketing team, you have search for the highly talented individuals, and convince them you are where they must be, or bring them on task.
After that, it is just the matter of making them happy. Building a right team is very important as building the strong clientele.
Suppose you don't have right people in a right place, then your business can suffer very big time. Suppose your team is not able to fulfill your client's expectations, they will not think much before joining the hands with your competitors.
Focus on Brand Building
The important thing nowadays is building your brand so you are in front of the game. There are certain things that you will do is getting the logo, some visiting cards, good website content, presentation or email and more. Getting the logo helps you to create the brand identity as well as helps to make your brand memorable.
However, don't waste much of money and time on perfecting design and changing it often. But, find out something that actually appeals you or take this ahead from there. When the digital WordPress agencies take off, you may allocate the budget for improved design of a logo –only when you think it is required.
Carry business cards along with you & hand it over to your potential clients at the airport lounges, trade shows, conferences, business centres, and more.
More you give out, more visibility you get. You will get some flyers made if you're attending the trade show and just hand this out. It will be very interesting for the customers to know about you and your brand. You may share your story like how your business came in being on 'About Us' web page.
Set the Perfect Business Model
There're many ways you may bill your client, how you do is on you. One option is where they can pay you by hour. It is really good for if you have shorter tasks.
While you begin scaling up it will be trickier. The flat retainer is simple pricing model. It is the flat fee for a month.
Just ensure to have proper rules if client quits early and scales up with the requirements. Next costing model is percentage of spending. It ensures that your agency can get the right compensation from your work.
Set Online Presence
While it comes about amplifying the internet presence of the WordPress digital agencies, it demands on-point business method or dedication particularly in the terms of time.
So, developing the professional business site is an important part of making the internet presence. You need to focus on making use of same name for the business and domain.
Also, you might face trouble in finding accessible domain names, thus, shortlist some business names in advance. Your business site should showcase clear details about digital services that you provide.
Besides that, it should have "About Us" page and "Contact Us" web page for convenience of all your visitors.
Furthermore, avoid making use of the large media files since they won't just slow down the website but can affect the customers' experience as well. You always can build your site if you have any technical skills, but, hiring the professional WordPress digital agencies will be preferred option by many. You must not take any kind of risk while it comes about creating your online business website.
Thus, outsourcing from the professional can allow you build the responsive website within the limited budget.
When your website is running, you can focus on establishing the online presence.
Who Is Your Target Audience?
Generally, marketers are horrible in marketing themselves, primarily because they do not go through their steps. Suppose you have done any kind of marketing earlier, then you will know a few things that you do when you develop your own marketing strategy will be getting clear on the target audience.
Same applies when starting your own digital marketing agency.
When you have determined on who you would like to serve, it is time you dive a little deeper.
Don't Imitate and Innovate
One greatest risk isn't taking any risks.
And, in case you want to be the successful WordPress Digital agencies, you have to start taking risks as well as putting your neck over the line. Never be afraid to change, overhaul, and challenge anything that comes in between.
There is also much to be said when running with the ideas you are scared of. This pitch, or idea, you love…but you are scared that your client will not like. These are some ideas that end up in being highly successful as well as leaving biggest impact on the people.
In place of blending in or seeing what agencies are doing, or how you will mimic it, search for the ways you may innovate.
Just take what you have done and develop on it. Or, you can turn this completely on head and give this your spin.
Brush Up Your SEO Skills
You do not need to be a pro in SEO to begin the digital agency.
Actually, you do not actually have to know…anything, about this to begin an Agency. Because you have an option of learning on a go, and develop your own expertise with time. An important thing about SEO is that it is always changing, evolving and growing. And even a single update from Google will turn the ardent marketer in the blubbering beginner again. Ensure you learn basics and have proper knowledge of why you are doing x, y and z can deliver a positive result.
After that, you will learn rest of techniques when you go.
You also need to know the tools you need to make your job easier and faster. Hunter, sigparser or any sigparser alternative.
Budget & Forecast
This is our last step, but an important step.
Knowing how the business will grow over next some years, in how you wish it to grow or how it looks it can grow, are some important factors to consider in your online success.
There may come some hard times, and good times. But, knowing when all of them will happen is very important in managing your money, time, as well as finances. It is also 'measureable' part of SMART Goals that you set right on the start of the article.
Summing Up
Whenever you start your own digital marketing agency, it's good to start small & focus on the specific niche. When you have build a little expertise in this industry you may start to expand gradually and move in other industries. You also will need to create various game plans for the companies of various sizes. It is because the rewards and risks differ for the huge corporations and for the small and mid-level companies.
So, you require custom strategy for every client for getting them the right results that they want.