How to Start Learning About SEO?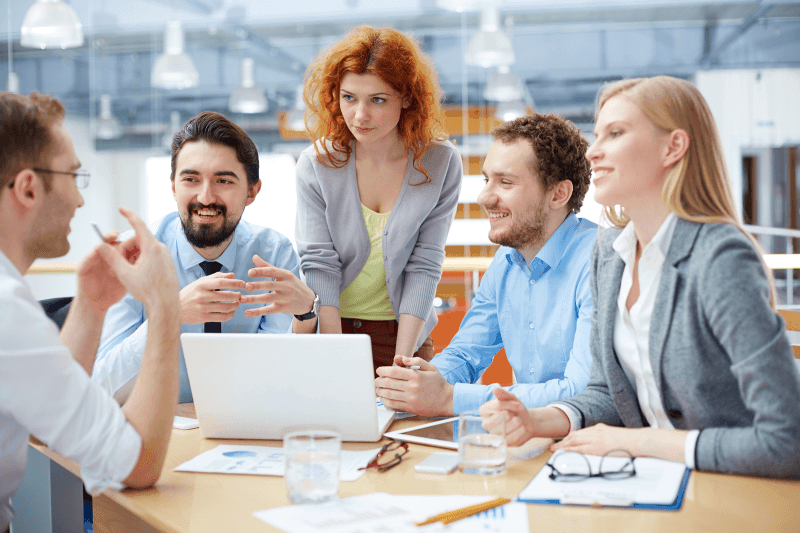 Getting on the first page of a search engine is the goal of all content creators. This can be a little confusing if you don't know anything about search engine optimization. So, the first step of gaining traffic is to start learning about SEO.
Evolution of Ranking Factors and Search Quality
To understand SEO, it's important to understand how search engines function. In the beginning, with the release of the Archie Query Form which searched FTP sites and brought up simple listings to answer a query. As time went on, rankings started to get a little more complicated. Google BackRub, released in 1996, used information such as citation notations and the number of clicks a site got to rank it in a search.
Today, a lot goes into ranking or search engine optimization. Now, search engines such as Google look at a lot of different factors such as pushing down websites that are "spammy" or promoting websites that are mobile-friendly.
These changes have been made to ensure that search engine users find what they need with the least amount of effort. Search engines are rather strict because if they don't use as many factors as they can to cultivate the best results for their users, it is likely to lose users who are unsatisfied with their services.
This evolution shows the importance of knowing the ins and outs of search engine optimization to gain traffic.
Search Engine Optimization Vs. Cheating
It can be tempting to try and "cheat the system" rather than dedicate time to thorough search engine optimization. Several websites have tried to sneak through a search engine's algorithms and most of them faced severe loss in traffic as a result.
The BBC, for instance, used "unnatural links" or deceptive links in pages which pushed those specific pages ranking down. In 2006, BMW faced a similar fate from Google when they used cloaking on their site.
Books, Videos Courses, and Experimentation
First, it's important to note that there are a number of books and internet seo courses that can help someone along in their learning. Alternatively, don't be afraid to play around with some of the topics found here and elsewhere to find what works best. Guided experimentation can sometimes be the best way to learn.
While researching different optimization methods and SEO practices as a college student it is important to keep track of your studies as well. Nonetheless, since mastering these techniques can end up taking up a lot of time some choose to contact a professional content creator when needing academic help/an academic writer.
When working on these courses, it's important to study properly to absorb all the information effectively. Just like a standard course, be sure to take advantage of study aids such as writing services.
Internal Optimization
Internal optimization is using links within content to connect to other, related content. For instance, if someone is writing a blog post for their website about the best computer monitors on the market, they could internally link to another article on the same website about what monitor specifications to look for.
It is absolutely crucial that these links are related to the content at hand, though. If they aren't, the content will be ranked poorly.
Search Bots and Their Tasks
As noted earlier, the quality of a website and its content is an important part of its ranking on a search engine. However, not many search engines depend on manual reports from their employees or users on the quality of a website.
This is where a search bot comes in. These bots run through different results to search engines and comb through the websites in the results. When they do this, they look at aspects such as the quality of links within the content. The results of what these bots evaluate effects the ranking of a website in a search engine.
Don't think that these are the only thing that search engines use to check websites. Manual penalties have been given out to companies such as eBay in the past by Google which means that an employee decided that the company deserved a penalty for a reason they uncovered.
Be Aware of Anti-Spam
Anti-spam is exactly what it sounds like: technology made to protect users from spam. A common example of this is the filtering of emails into spam folders.
For those conducting email campaigns, anti-spam can be damaging to SEO efforts. There are a few ways that you can avoid these spam filters, however. For example, using a recognizable sender name and taking the time to get sender accreditation from a third party to make sure you aren't sent straight to a spam folder. You can even use software such as Mail Tester to see if your emails will go through before sending them out officially.
Tools and Services
Of course, there are a number of tools and services that can be used to better SEO with little effort. Additionally, these tools can tweak the work of even someone experienced in SEO for the better. Here are a few examples.
Keywordtool.io can help to find long-tail keywords that fit in seamlessly and effectively with the main keyword via a simple search.
Google Keyword Planner is a similar tool.
Here, someone can enter a keyword and be automatically provided with statistics such as monthly search volume and even suggestions on similar keywords.
Conclusion
Using this knowledge, start to incorporate search engine optimization into your content.
Now that you've started learning about SEO, you can start to get your content more traffic and that traffic will only grow the more you learn.