Why You Should Start a Blog?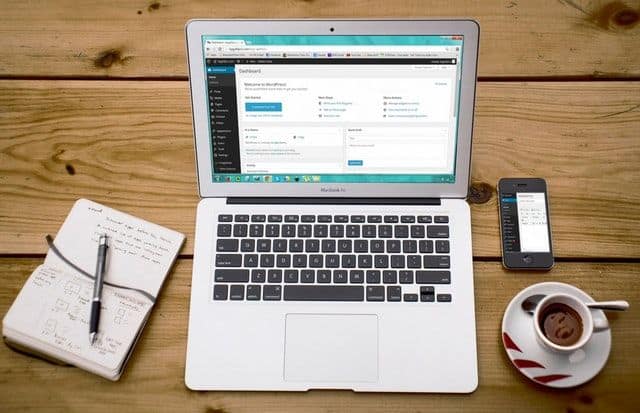 A blog is a wonderful tool to connect with the audience to expand the reach of the business. An active blog holds the potential to help a business grow through brand building and information sharing. With a well-running weblog, a business not only connects to the audience but also generates a lot of scope for the future. Through the clicks in your blog, you can be able to make money online. There are so many reasons why you start your blog some of them are:
To present your skills
When you blog you will be able to learn so many things such as how to write the best blogs and how you deliver your ideas. Through this, you will be able to strengthen your writing skills and also be able to learn what other people think about the type of topic that you have planned to deal with. Therefore you will be able to interact with other bloggers and therefore become a large group or community.
Make additional income with advertising or affiliate programs
When you write and post a blog in your industry of specialization will be a way to access a wider range of audience who may be interested to read it. Many individuals who are interested with your blog may click any links to your website so that they can see what other services and products you may offer. This kind of clients may stay longer while reading your blog compared to other customers, in turn, they may become your loyal customers. This has been the kind of method that many organizations use in advertising their products and getting new customers. As a blogger, you can use this in getting some income.
Away new clients to find you on Google
If you start blogging on other sites you can get an opportunity of socializing with other bloggers who are in the same niche as you. This kind of interactions may lead to you having more posts by guests thereby getting more traffic to your business. By establishing links with other businesses they may give you some crucial contact that is within your industry who may give you support and advise that you can use in expanding your business.
Express your opinion about what you love
Blogging can be the best way for you to contribute your ideas to famous high traffic sites which may be in the same niche as your business. This can assist you to establish a strong association with your brand and business. By sharing educatory posts through blogs shows that you understand what you are talking about and many individuals will remember your name when they will be searching for any information that is related to what you had posted earlier. If you continue to post daily your visibility will be high thus making sure your name sticks to the mind of the readers.
Educate other people
Getting to the top of the search engine list is the major reason why you start to blog. Search engines give preference to websites that have good and useful content. Blogs are the best and easiest way to build this content. Make sure you give links to your website in your blog posts to drive more traffic to your website as well.
Blogs are a great platform for you to talk about your brand to prospective customers. It also helps you in standing apart from your competition and gives you better visibility. Your blog is the voice of your brand, and by keeping your content interactive you can also build excellent rapport with your readers. This will, in the course of time lead to better sales of your brand.
Document your journey
Blogging is an important tool which you can use as an online diary. You can use it to write about your feelings, thoughts, experiences or anything about yourself. Starting your own blog can be a place where you can create your online identity. Individuals who will be reading the blogs that you write can learn many things about you, how you view and see things with the challenges that you have undergone through.
So many individuals will get the opportunity to read your perceptions and thoughts on your blog. In time you will realize that you will have a large audience from all over the world and not the people that you know personally.
Conclusion
Starting your own blog can be a beautiful idea as seen above. It may not only give you a chance you express yourself but also in that process you can be able to make money. Start blogging today and see how wonderful it is.