Recruitment Marketing Software in 2021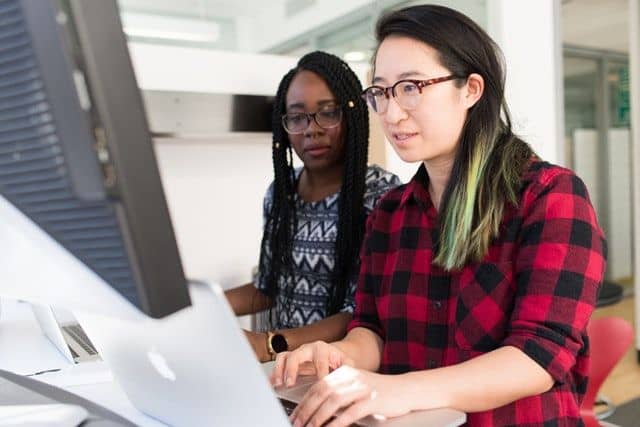 Recruitment Marketing Software is a form of HR software that focuses on recruiting.
A software program, tool, or framework designed to automate, streamline, and enhance the Recruitment Marketing process and operations is known as Recruitment Marketing Software.
To put it another way, Recruitment Marketing Software aids businesses in attracting top talent by incorporating marketing techniques into the hiring process. Software for recruitment marketing is also known as:
Recruitment marketing software application
Recruitment Marketing tool
Recruitment Marketing platform
Uses of Recruitment Marketing Software
When it comes to finding top-tier talent, businesses are always looking for a competitive advantage.
Recruiters have been searching for innovative ways to make their company's open vacancies stand out from thousands of other work listings on social media sites as recruiting has moved online. Companies may use recruitment marketing tools to advertise their company, reach out to potential recruits, use social media platforms, and monitor the success of their hiring.
Increase brand recognition —
Standing out from the thousands of other employers that post job openings on the internet will help you draw more applicants.
Companies may use recruitment marketing solutions to build work pages that incorporate their branding, giving job postings a more personalized look than generic job board postings. Users of certain platforms will send branded emails to specific prospects.
Finally, these branded elements will help to increase a company's profile and increase awareness of its available opportunities.
Attract a high-quality applicant pool —
The recruitment marketing system provides a number of tools to assist businesses in attracting candidates who are a good choice for job openings. Recruiters may communicate with job seekers who are a good fit for the role using social media outreach platforms and targeted advertisements. Some platforms provide event management features that can be used to plan, advertise, and run hiring activities, such as virtual job fairs. These events will assist businesses in locating top talent. Some recruitment marketing products have job boards that give employers even more influence over their applicants.
Who will make use of Recruitment Marketing Software?
It's no surprise that the majority of modern recruiters and HR practitioners use Recruitment Marketing Software to advance their hiring process and make their recruiting activities more competitive and profitable because it addresses some of the most pressing recruiting priorities and challenges.
Recruiters and HR professionals will do all of their recruitment marketing on their own with Recruitment Marketing Software. They don't need the assistance of a specialist marketing staff, which significantly reduces the expense of recruitment ads. Investing in recruitment software may also help small business owners who don't have a dedicated HR department or a dedicated recruiter on their staff.
Many small business owners outsource their recruiting to companies, which is very costly, due to busy schedules and a lack of time.
Small business owners, on the other hand, may use these new recruitment tools to identify and employ their ideal job applicants while still overseeing their full-cycle recruiting process and all associated marketing operations.
What are the Challenges faces?
Although recruitment marketing automation can be a really useful method, it isn't a one-size-fits-all solution for all recruitment and hiring processes. Businesses can visit www.talenteria.com for one of the best Recruitment Marketing systems, Talenteria attracts high-quality applicants, as well as commit to establishing a long-term recruitment marketing machine that encourages a healthy talent pipeline.
Also, activities that fall outside of the scope of automation can be made simpler and more successful by something that frees up time for HR professionals who would otherwise be trapped in a world of drudgery.