Digital Marketing Trends That You Need To Know In 2021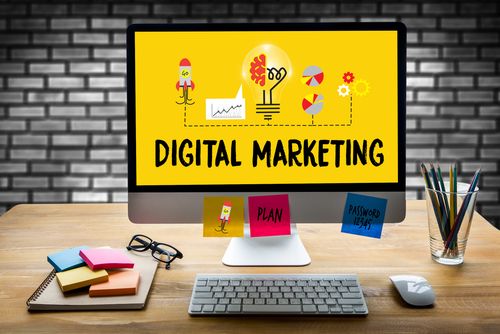 Digital marketing is becoming more effective for developing brand awareness, and it also helps to present your business or brands to a larger arena of audiences. Apart from offering quality services and products, you also need to consider some effective digital marketing strategies in 2021.
Best Digital Marketing Trends To Follow In 2021
Digital marketing is becoming crucial for all kinds of businesses and brands. Here are some top digital marketing trends that you should know in 2021.
Sustainability
Environmental benefits are gradually reaching the top of our priority lists.
We want to make sure that brands are keeping in mind the environmental status and working to improve the situation.
81% of the consumers strongly believe that companies should help in improving the environment.
So, sustainability will lead the year 2021. The result of considering this is loud and clear. Sustainable and eco-friendly brands are gaining more popularity day by day.
No-click Searches And Featured Snippets
Confirming a position at Google's position one was the one and only priority for the past years. But as we have stepped into 2021, the priority has shifted to position zero from position one. Those who are not that much accustomed to the term position zero may know about Google's featured snippets. It is the same small box that comes at the top of your search result when you search on Google's search bar. It displays the most relevant information.
Relative Content
Relative content has been on the top list of digital marketing from the initial days. Still, content is the king of digital marketing strategies. An authentic, relative, high-quality content works as a catalyst in attracting more readers and enhances your chance of getting a rank on the Google search engine. It is an inseparable part of Search Engine Optimization or SEO.
Local SEO
Optimizing local SEO is another thing that you should not compromise with. In case you want to go for digital marketing for your business, local SEO is a crucial part. It does not matter. Whether you are offering your services on a smaller local market, it can help you to boost your reach to your target audience. Here you should take advantage of local search keywords and online business directories as well. You can visit site to get more detailed information.
Old is Gold
It is not necessary that the new year 2021 will have all the digital marketing strategies only from 21, and they will be the newest. You need to understand that the new strategies are making a list longer by getting added with the old strategies. So, when you are considering the strategies of 2021, you also need to pay a bit attention to the previous strategies of 2020 and maybe of 2019 also. Voice search SEO, micro-influencers, shoppable posts are some of the old goldies that you should include in your task list.
Video And Image SEO
Video content is getting more and more popular day by day. And we all know what an Image can do. An image that is conveying a deep message will definitely attract the viewers' eyes and make the viewer stay a bit more on your site. With a good relative video, you enhance the traffic of your site. People prefer video content more than readable pieces of content. This is the reason why Youtube is the second best and most popular search engine, just after Google.
Customer Segmentation
Customer Segmentation is another new but effective and popular digital marketing strategy that you definitely should try. The concept of Customer Segmentation is very simple. When you are targeting general audiences, you opt for large marketing campaigns with smaller numbers. In place of that, you need to focus on a specific group of audiences and make smaller marketing content with more numbers.
Final Tip
Considering all the strategies that are mentioned above have to be followed for a successful digital marketing campaign. Apart from these, you also can opt for ad-blockers blockers, influencer marketing, inclusivity, no click searches, and featured snippets as well.