How To Properly Research For Your Next Phone Upgrade?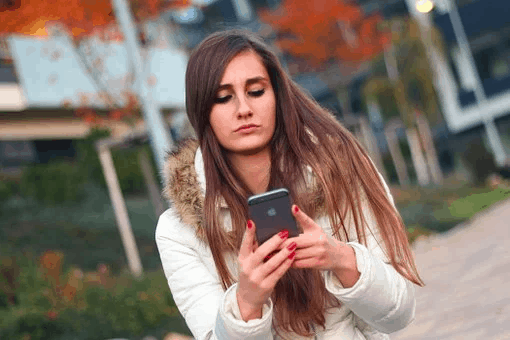 So you're thinking of upgrading to a new phone and can't really make up your mind on the things to consider and overlook?
Trust me, we've been there. We understand how exciting and confusing of a process it can be when you are deciding to purchase a new smartphone.
Especially, since smartphone companies release a new series of phones every year, there's a lot of options for you. However, if you are to find the one that's best suited for you, you'll have to do proper research first. This article will help you with it, so keep reading.
Set A Budget & Stick To It
While this may not be the most fun place to start, it's very important to set a budget and stick to it. These days, higher tier phones have gotten quite expensive and lower-tier phones have gotten pretty affordable and are actually worth the price. You'll find an excellent device for around a $1000 AUD but that might not be the smartest choice for most people unless you get a serious discount. The good news is, you can find a really great phone that meets all your requirements for half the price. Also, consider if the phone you're eyeing for is worth spending all your savings or salary on. Finally, remember to isolate needs from wants.
Operating System: Android or iOS?
If you're stuck with one operating system and wish to switch to another but are too scared because it's too difficult or you'll lose all your data, don't be. There's a lot of apps available that make switching pretty easy. If you are worried about a specific app, most popular apps nowadays are available on both types of devices. Plus, you can always check the Google Play store or the Apple store to be sure if you have something more specialized. Traditionally, iPhones have been more expensive but easier to use whereas Androids have been more flexible with more features and are cheaper. Also, make sure that the phone features the latest operating system.
Camera
Cameras are some of the biggest selling points for phones.
Megapixels don't really matter these days. The video and picture quality depends on the phone's sensors, software processing, ISO, aperture, and chipsets way more than megapixels and actual picture size. So if a good camera phone is what you need, you'll have to compare videos and pictures instead of specs. The biggest weaknesses for most phones are night shots and high-contrast lighting conditions. Do note that some phones offer single, dual or triple camera systems. For eg. Apple iPhone 8 has a single camera whereas the Apple iPhone 8 Plus has dual cameras and the iPhone 11 pro has triple cameras each dedicated for a specific purpose. Its best that you do some research on Youtube and see which one suits you best
Battery
To ensure that you don't have to charge your phone quite often, you need to make sure that the one you pick offers better battery life.
Remember that a bigger battery doesn't always mean better endurance.
You also need to consider the phone's screen on time and total battery life. That said, the battery usage varies from one user to another.
If you are a heavy user, an android phone with a minimum of 3500 mAH or more would be ideal.
Though iPhones offer lower battery capacity, they tend to have a longer screen on time and endurance.
Storage
If you get a smartphone with 32 GB or less, you are going to have a bad time, no matter if it's an iOs or Android device.
Most phones don't come with expandable storage and even if it did, there's no guarantee that you can use it for storing apps.
Also, since the operating system takes up space, it is always recommended to go for phones with larger storage space.
64 Gb storage space is quite enough for most users and if there's a need for more, you can always go for cloud storage.
Get Your Friends or family's Advice or Check Reviews
Lastly, it's always a good idea to seek advice from your friends or family, especially if you know someone who's quite fond of gadgets and technology. Besides, if they are already using the phone you're planning to get, they can give you an honest opinion about the device. You can also check out reputed websites like www.phonebot.com.au, where you can contact the sales staff for any queries or recommendations. Additionally, you can always rely on YouTube, where you can find detailed smartphone reviews made by some of the biggest tech-savvies in the industry.
Bottom Line
Yes, deciding which phone to get can be quite a tedious task, however, with proper research, you'll be able to find the phone that's best suited for your needs.
That said, if the phone's camera and battery life is a priority for you, then the iPhone XR is an excellent choice.
For multipurpose usage, we recommend the Samsung Galaxy Note 10 Plus. It features the Samsung dex accessory that turns the device into a full-fledged computer.