How to Decode DVD in 2019 ?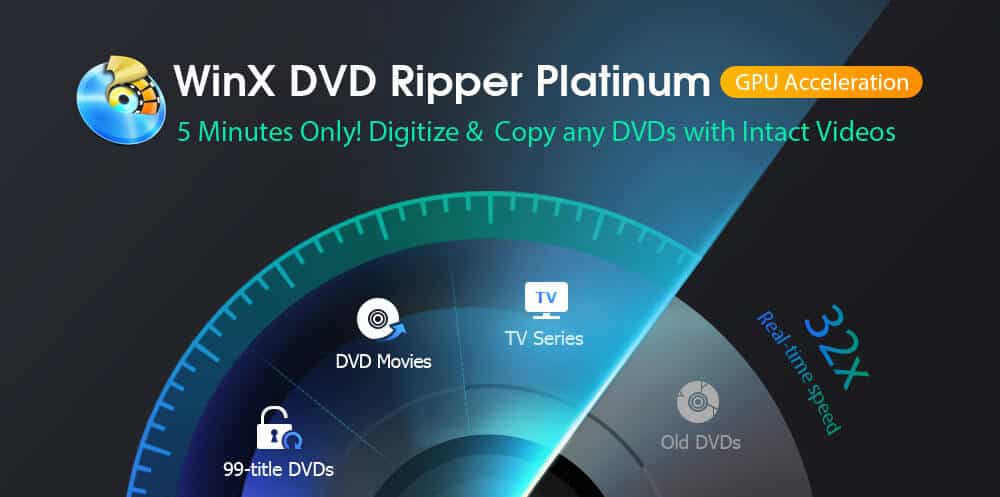 We have came a long way ditching legacy components and supports. We have ditched headphone jack, VGA connectors and all other hardware that you can possibly think of. One thing that we have recently ditched is our love for CD/DVD. As computers are becoming more powerful and laptops more and more slim, we are losing the CD/DVD drive bay, and consequently the craze for DVDs.
We have pen-drive, right?
However in this age of compact storage devices. DVDs hold a special place to our heart. We still have a few DVDs holding antique memories. However, it had been found a few cases that the DVD that you held so dear to your heart suddenly doesn't play properly.
As Windows is getting more and more modernized, it is dropping legacy support so few DVDs won't play on Windows 10, but you need to access the DVD's contents, either to move it to cloud storage or play it locally.
Few problems may be caused by outdated firmware of your DVD drive, and couldn't decode the bits properly and henceforth, cause a serious playback issue. It can be resolved by updating drivers. Due to recent drop or damage or mishandling, the DVD can be damaged physically. The other part is strong encryptions to prevent playback in different devices and regions. Either all or one of these cases can result to DVD read error.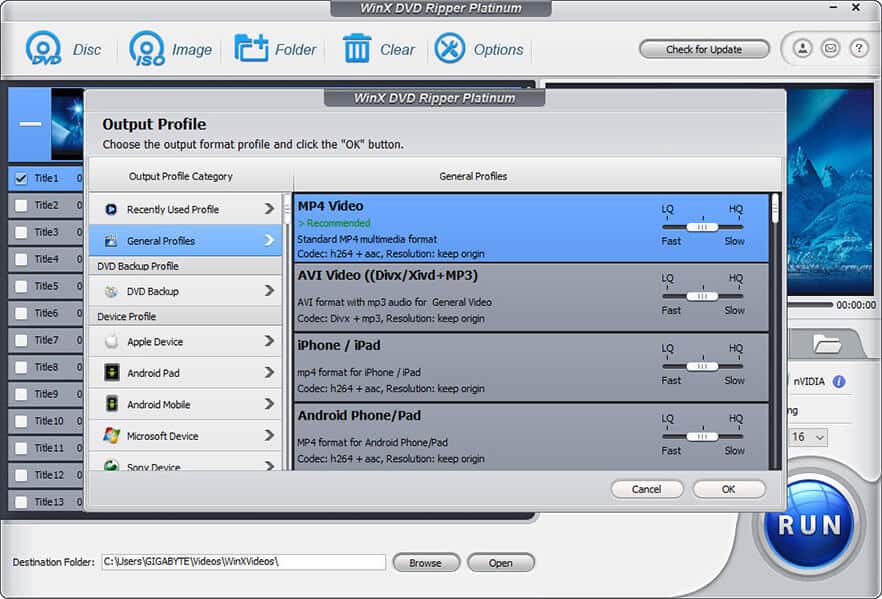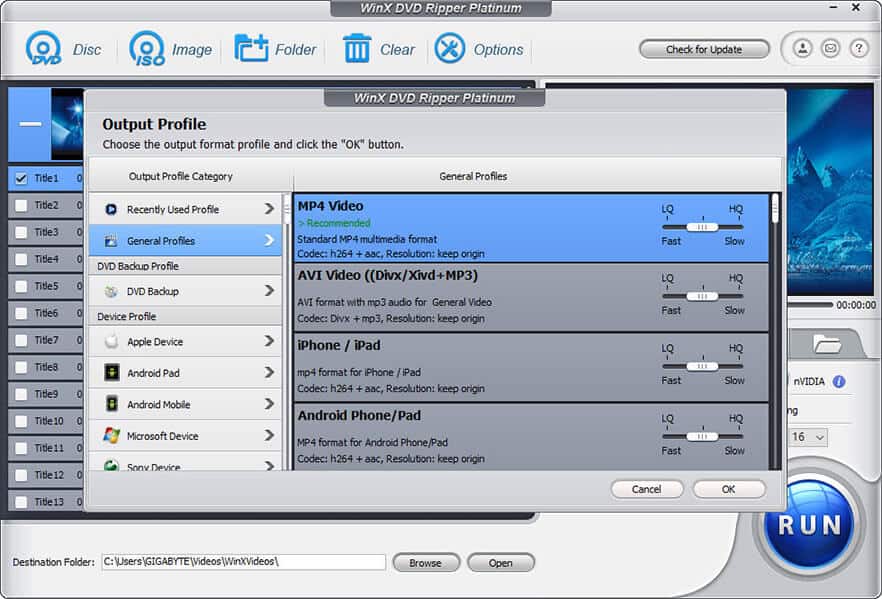 So, whatever the case might be you need to rip the disk. Ripping refers to the process that allows your computer to make 1:1 copy of the disk, so that you can manipulate it and use it for different purposes. So, how are you going to do this?
Let me introduce you to WinX DVD Ripper Platinum.  Free DVD Ripper WinX DVD Ripper is a Windows-based software capable of ripping any DVDs/ISO images to hard drive, such as MP4, H.264, AVI, HEVC, MPEG, MOV and M2TS. It can also convert DVDs for various devices so that you can enjoy the contents to heart's content.
So, why you should consider this for ripping your DVDs?
Let's take a look.
Features
1. Hardware Acceleration
 To decode DVD to a video file just from the bits laid in the disk is a highly complicated task. Processor alone needs to work overtime to figure out the contents and arranging the frames in a sequential order. Here, if GPU, which is perfected to execute same repetitive tasks at an exponential speed, lends its hand, the decoding could be more efficient, like about 4-6 times faster and you get lossless quality. WinX DVD Ripper utilizes level-3 hardware acceleration, which allows encoding, decoding and processing to be handled by the GPU.
2. Feature Rich
 You get worry free conversion to all the available formats, like MP4, H.264, HEVC, MPEG, MOV, WMV, AVC, TS/MTS/M2TS videos and other PC general videos, M4V for Mac, and FLV. It has 350+ profiles, so you are always covered.
3. Clone and copy
DVD copy feature supports 1:1 clone full DVD disc to ISO image and DVD folder. It also allows you to copy main/full title content of DVD to MPEG2 file with lossless video quality and 5.1 Channel AC3/DTS Dolby audio.
4. Accepting all DVDs
  WinX DVD Ripper can accept all DVDs. It can unlock region locked DVDs, 99-title (which is Disney's and few other publishers' unique way to lock the content) DVDs. WinX DVD Ripper can apply the correct decrypting schemes to remove the protection. However, it is illegal to share copyrighted contents, please be cautious.
5. Video Editor
 WinX DVD Ripper is preloaded with a video editor to polish your DVD movies. You can crop video to remove the unwanted borders and area, trim video to set the start/end time to cut video clips out and merge to combine several titles.
6. For Advanced users
WinX DVD Ripper allows you to adjust parameters to fine tune the output videos, in terms of video audio codec, bitrate, frame rate, aspect ratio, resolution, audio codec, audio channel number, sample rate, etc.
How Are You Going to Rip a DVD?
1. Click on Disc (Disk symbol with DVD written at bottom)
2. Select source DVD and click 'OK'.
3. In a new window, we need to select the 'Output Profile' from the extensive list of choices. You may prefer the recommended MP4 or try new formats, bitrates, codecs and resolution.
4. Click 'OK' after you have made the choices.
5. Click 'RUN' to convert the DVD to the desired format to the preferred destination folder selected in 'Options'.
6. Wait till the ripping is complete.
Giveaway
Do you want to experience free DVD decrypter for yourself?
WinX DVD Ripper Platinum is providing a license giveaway. Head over to the giveaway page linked below and submit your email address and get the setup and license key instantly.
Also, each participant would also have a chance to win Epson Projector for free.