Top 5 Android Apps for International Dating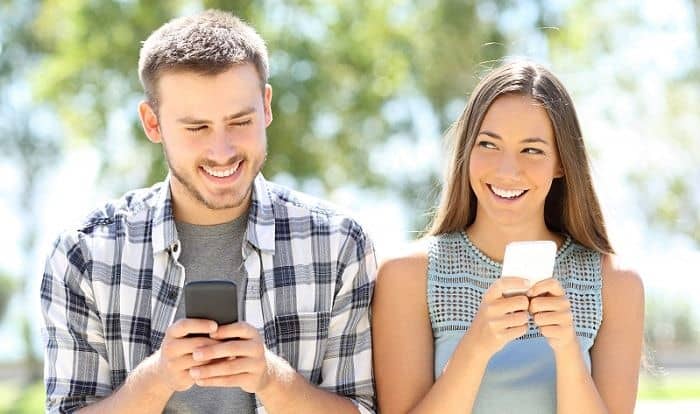 Request someone born in the last 20 or so years to imagine dating without the internet, and you may as well be asking them to imagine living without breathing. Ask any two lovers today how they met, and they are likely to tell you that they met over the internet on one dating app or another. Like in all other facets of life, the internet had dismantled the physical borders. It has made it possible for people to find love in places that lovers 30 years ago would have thought impossible.
App builders have taken advantage of the internet to build some great apps for people looking for love across borders. Whether you are looking for love or planning to build your own dating site, here are the top five Android Apps you may want to consider.
InternationalCupid
One reason why InternationalCupid should be the Android app of choice for anyone who wants to go into the international dating scene is that it's owned by a company with experience in the dating field. Cupid Media, the owners of this application, operate another 30 respectable dating sites. The app promises to connect users with members from Africa, Asia, Eastern Europe, Latin America, and Russia. It has been around for almost a decade. Finding a partner using this app is as easy as creating a profile, browsing members using your preference settings, and then sending a message if you are interested.
Zoosk
With 25 languages and being available in more than 80 countries, Zoosk fits perfectly in this list of the best international dating apps.
According to the developers of this app, users can access up to 40 million members with profiles on the site. This could be a great app for someone looking for a date while traveling. It is also useful for people looking for a partner in their native language when living outside their own country. The average age for males on this app is 27 years old and 24 years old for females.
OkCupid
According to the developers of OkCupid, this is the only app which understands that "you're more than just a photo." They go on to say that they have developed this app knowing that you have stories to tell. The application allows users to see people for who they really are as opposed to just the way they look. This is the dating app for people who understand that looks are only one element of a whole human being. So, if you believe that people have souls and should be given a chance to showcase them, this is the dating app for you.
Match
With around 30 million users, available in 25 countries, and accessible in eight languages, Match can claim its place among the best international dating apps. With 13.5 million visitors in one month, it's easy to agree with the owners of the app when they say Match "is responsible for more romantic connections than any other dating site." Subscription options on this app start at around US$20 a month.
Elite Singles
Based in more than 25 countries, Elite Singles is the epitome of international dating. The app gives you between three and seven matches per day. To get an idea of the kind of person you are looking for, the app uses preferences, personality, location, and your education. This app is more suitable for people who believe that the best relationships happen between people who share a similar background and interests. This means that you can confidently say whether you are looking for a single parent, Christian, or gay date.