How the Digital Transformation is Disrupting Retailers in 2021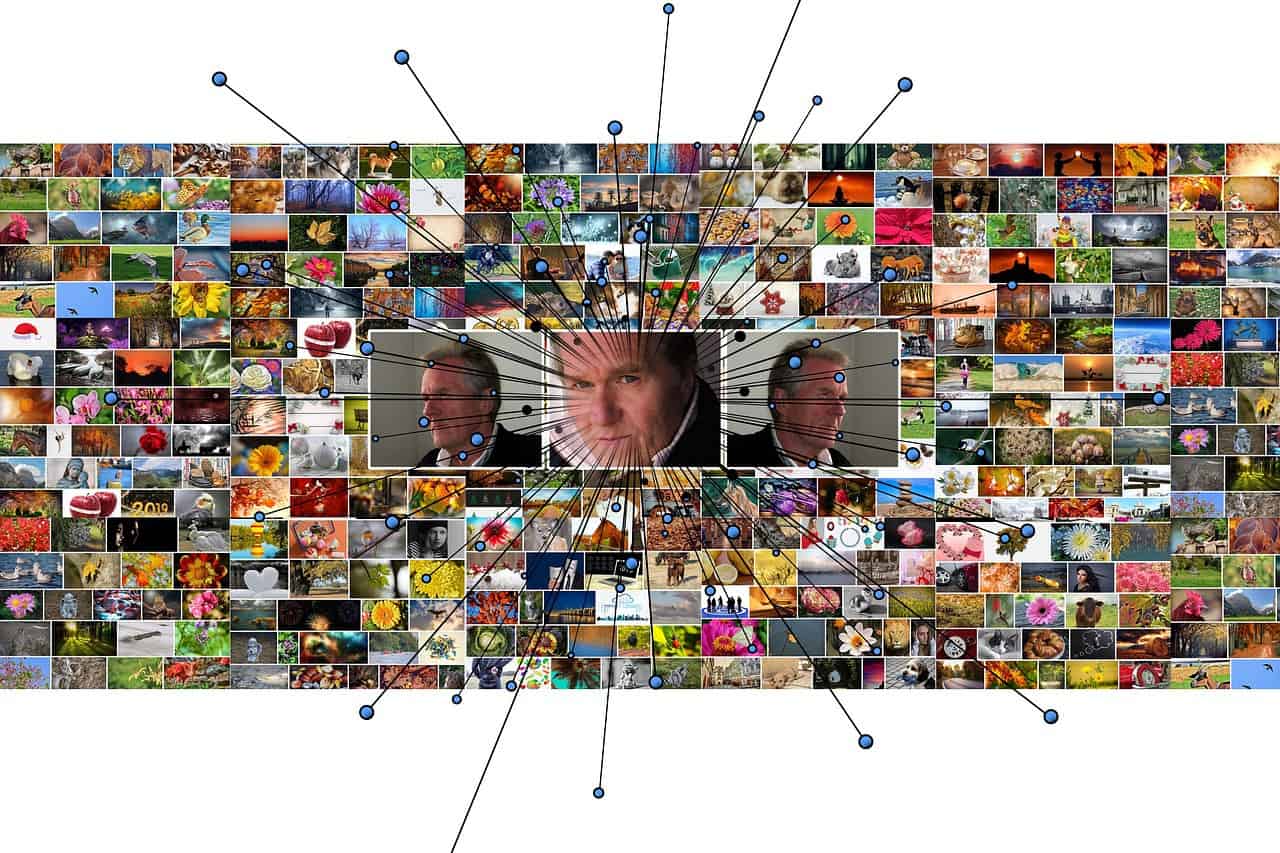 Consumer needs and expectations are changing at a remarkable rate.
Today's consumers are busier and more tech-savvy than ever before. In addition, they have recently become more concerned with their overall health and well-being, due to the recent and unforeseen global pandemic.
As a result, they are making more purchases online and have higher expectations when it comes to their overall shopping experience – online and in-store. This resulted in a major shift in the retail industry forcing brands to move away from the traditional "brick-and-mortar" only mentality and increase their online presence and visibility.
This rapid digital transformation generated a lot of disruption within the retail environment. Retailers faced drastic and unpredictable changes to consumer behaviour, making it much more difficult to forecast demand.
Unfortunately, many retail brands have been unable to meet these changing needs – for one reason or another and are no longer in business.
Those brands that did survive, had built adaptable, resilient and composable business models that anticipated and prepared for inevitable change. In addition, these business models embraced technology and innovation, enabling the ability to easily scale in a disruptive environment.
So, let's look at the specific areas within the retail environment that have been disrupted by the digital transformation. This information will reveal how strategic investments in technology and innovation are helping retailers blur the lines between bricks and clicks to meet their consumers' needs.
Artificial Intelligence & Machine Learning Analytics
Let's start with the driving force behind a large technological transformation within the retail industry – the implementation and use of AI and ML tools.
Retailers have been collecting data for years now, so there is no shortage of available data. Most retail brands have so much collected and stored that they don't know what to do with it. This is where the problem lies.
In a world where data has become a commodity, too often brands find value in quantity. Now, don't get me wrong, more data is better than less data but without the ability to make value-driven, informed decisions from the data – does it hold any business value?
In the grand scheme of retail success, the key is not data, but the knowledge that you gain from analyzing the data – and this is where AI comes into play.
Retail analytics software powered by artificial intelligence and machine learning algorithms has been a game-changer for retail brands.
Imagine replacing an enormous spreadsheet that requires a data analyst to interpret with an accurate, quick and easy-to-use software system?
Using retail analytics software, retailers can quickly analyze data to garner knowledgeable insights and generate accurate and informed decisions across multiple areas of their business, including;
Demand Forecasting: Accurately forecast demand for specific store locations and even specific products, avoiding lost sales and out-of-stocks while reducing markdowns.
Cost Optimizations: Buy less inventory which will lower carrying and shipping costs, resulting in reduced markdowns because there is less inventory left over at the end of the season.
Inventory Management: Ensures the right products are at the right locations at the right times. 
Promotions: Recommends the best type of promotion and enables the ability to run simulations/scenarios to see what the uplift in demand will be in advance as the result of a promotion.
The digital transformation has reinforced the value and potential these tools have. Not only are they making the transformation manageable, but they are also increasing overall profit margins.
E-commerce
Not to be forgotten is the powerhouse behind the digital transformation – e-commerce.
E-commerce alone has fundamentally changed how consumers shop and in turn, how the retail industry conducts business. What was once considered a brick-and-mortar industry, was turned upside down when e-commerce options became available.
Consumers now have the option to shop from anywhere on any device that has an internet connection. To make it even easier, many retail brands have even created their downloadable applications that no longer require consumers to browse through the internet to find the products they need.
Furthermore, online activity generates endless amounts of data. Everything from locations, gender, browsing history and purchasing data – just to name a few, are collected online. Using this data, retailers are now able to generate algorithms to provide recommendations for products consumers may also be interested in.
Unlike traditional brick-and-mortar shopping where retailers would create end caps and aisle displays to showcase products in hopes of upselling or cross-selling in-store traffic. These recommendations are completely personalized and targeted – therefore increasing upselling and cross-selling, generating more revenue.
When looking from the outside in, it's easy to see how e-commerce alone was able to cause such a displacement within the retail industry. There is no way a brick-and-mortar-only retail brand can compete, let alone survive.
Fortunately, e-commerce has become much more accessible for retailers and the public. The downside of course is that some retail brands still have not taken advantage of this technology and will eventually perish from the industry altogether.
Order Fulfillment
The ability to appease the changing expectations of consumers throughout the challenging circumstances has forced retailers to think outside the box when it comes to order fulfillment.
Increased online shopping and in some cases the inability to access brick and mortar retail locations has put a strain on many retail brands. In addition, consumers expect seamless and quick fulfillment options that adhere to their busy, tech-savvy lifestyles.
Many brick-and-mortar retail locations implemented curbside pickup and BOPIS (buy online, pick up in-store) options to appeal to their local consumer market. Of course, retailers had to ensure that their current OMS and ERP solutions were able to handle these changes.
For online order fulfillment, consumer expectations seem to be continuously growing. Many of the options that were once considered as "nice-to-haves" quickly became essential. In some cases, consumers even based their purchasing decisions around these features.
Options such as:
Buy in-store, ship to a home
Buy online, pick up in-store (BOPIS)
Curbside Pickup
Drop-Shipping
Seasonal Kiosks
Seamless and easy returns
To accommodate these changes, retail brands began using stores that were no longer able to accommodate in-store traffic as fulfillment nodes. This enabled retailers to ship products from local stores instead of warehouse locations – increasing shipping speed and reducing costs.
Of course, this had an impact on the inventory levels at local store locations that may have also been offering BOPIS and curbside. The new demand forced retailers to forecast e-commerce demand from local stores and ensure adequate localized assortment options were available.
In most cases, retail brands were forced to incorporate some form of advanced retail technology to even make these changes possible.
Connected Commerce & Omnichannel Retail
Today's retailers are always connected to their consumers.
There are numerous digital platforms and channels that consumers interact with daily. These provide an opportunity to constantly be in front of consumers placing brands top of mind when it comes time to make a purchase.
The more consumers interact with brands across these channels, the more data retailers can collect. This data can be used to continuously optimize these campaigns, ads, promotions, etc. and add increased levels of personalization – building better relationships and trust.
Some of these channels include:
Email
Social media
SMS text
E-commerce platforms
Websites
Live Events
Search Engines
Increased connection, personalization and tools have helped retailers increase upselling, influence sales, and generate more return customers. Unfortunately, this means more upkeep and work to ensure all channels are providing consistent, transparent, and seamless experiences for every consumer.
If they are unable to do so, consumers may become confused and frustrated. These feelings can translate into poor brand perception, loss of sales and the end of a consumer-brand relationship.
To provide context, let's look at an example: If a consumer finds a product through an Instagram ad, then clicked through to the landing page, they expect to easily find the inventory available and all other necessary information for that specific product. If they cannot, this will deter the consumer from purchasing and create a poor perception of the brand.
Omnichannel retailing has the potential for high returns and increased profit – but requires more work. Fortunately, there are available technology platforms that can make this process more cost-effective and less labour intensive for retail brands.
Endless Aisles / Retail Showcasing
Most of us have purchased a product online that didn't fit right or feel the way we had imagined when seeing it on a screen.
Albeit online shopping is typically far less strenuous and time-consuming, but it doesn't always result in a satisfying purchase. Therefore, there are still a vast number of consumers who prefer to shop in-store.
The only issue with this is that it can be challenging for retailers to hold inventory for products containing deep assortments or that are affected by seasonality – unlike a digital store. Also, many retail products are quite large, requiring massive physical locations that are becoming increasingly more expensive to operate.
So, instead of having massive retail locations containing every style and assortment and a large warehouse for each brick-and-mortar location, retailers have begun using their physical locations as retail showcases.
Using the available space, retailer brands can show a single item – for larger-scale products and a few various assortments for smaller products. This enables consumers who still enjoy the traditional brick-and-mortar experience. They can physically touch, try on, and feel products before making a purchase.
Of course, this doesn't guarantee that the right size, colour, or style will be available at each in-store location.
To combat this issue, and create a seamless in-store experience, retailers have created what is known as "endless aisles". This technology enables consumers to immediately view, order and even pay for items not stocked at specific locations. They can even see where the item is located, how long it will take to arrive and track the item throughout the entire delivery process.
Endless aisles also offer products not only from the retailer but other partners that can leverage the retailer's online marketplace to sell or drop ship desired products. This technology emulates the online shopping experience and has created a seamless transition between bricks and clicks.
In-store Technology
In addition to the endless aisle technology, there have also been several critical in-store advancements that consumers have begun to expect from retail brands.
As previously mentioned, today's consumers are busier and more tech-savvy than ever before. With so many shopping options, retailers need to provide the highest level of in-store experience just to maintain foot traffic and simply be able to justify brick-and-mortar retail.
It's quite remarkable some of the new technology retailers have been able to implement to provide this new level of in-store experience. Things such as psychology triggers, senses appealing, pop-up shops and even Bluetooth promotions sent directly to your phone while you shop.
I mean, who doesn't want to smell cookies while browsing through the cooking aisles or campfire smell while selecting a new tent for your next camping trip?
Not only do these new in-store technology advancements provide benefits to the consumer, but they are also providing valuable data for the retailers. Let's take a deeper look at some of this technology and how it benefits both the consumer and retailer.
Traffic Analytics: Brick and mortar retail locations can use traffic analytics to track movement throughout their stores. This will provide them with the information they need to understand where there are potential bottlenecks or blind spots within their store directly from the consumers without direct interaction.
Self-Checkout: This technology increases efficiency at brick-and-mortar locations and greatly reduces the number of times consumers spend waiting in line at checkouts. In addition, this greatly minimizes human interaction in a time when consumers are more concerned about their health and well-being,
RFID (Radio Frequency Identification) Tracking: RFID tracking enables retailers to easily track the movement of inventory throughout a store providing real-time inventory data.
ERP Connected Tablets: Retail associates now have access to tablets that will provide them with immediate information such as:
Inventory availability at other locations
Online orders that customers may have placed
Upcoming orders from vendors
Using in-store technology retail brands can enhance the in-store customer experience – completely changing the perception of brick-and-mortar retail shopping.
Robotics
Primarily used in a warehouse setting, robotics has become an integral element of the retail industry.
Retail brands are using robots within their warehouse locations to increase the overall efficiency of their operations. Unlike humans,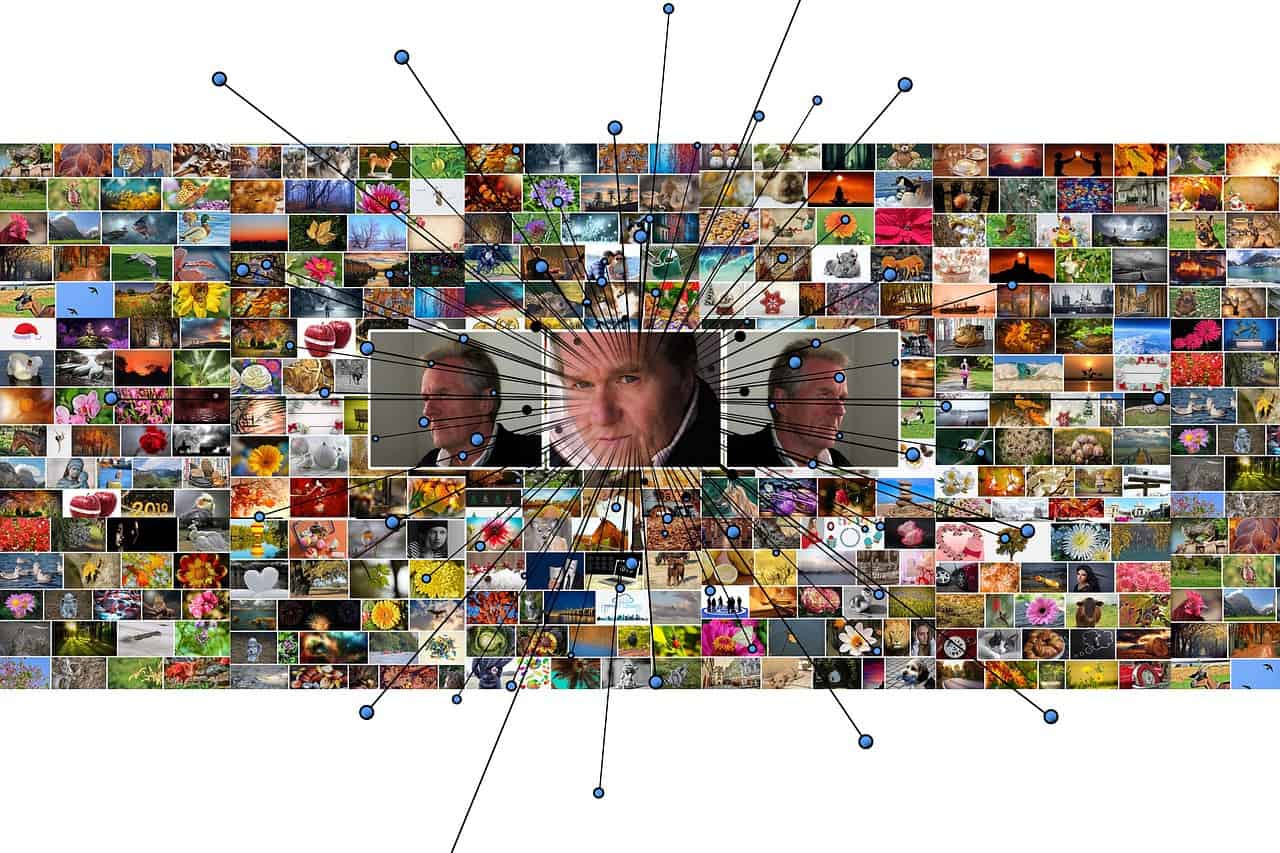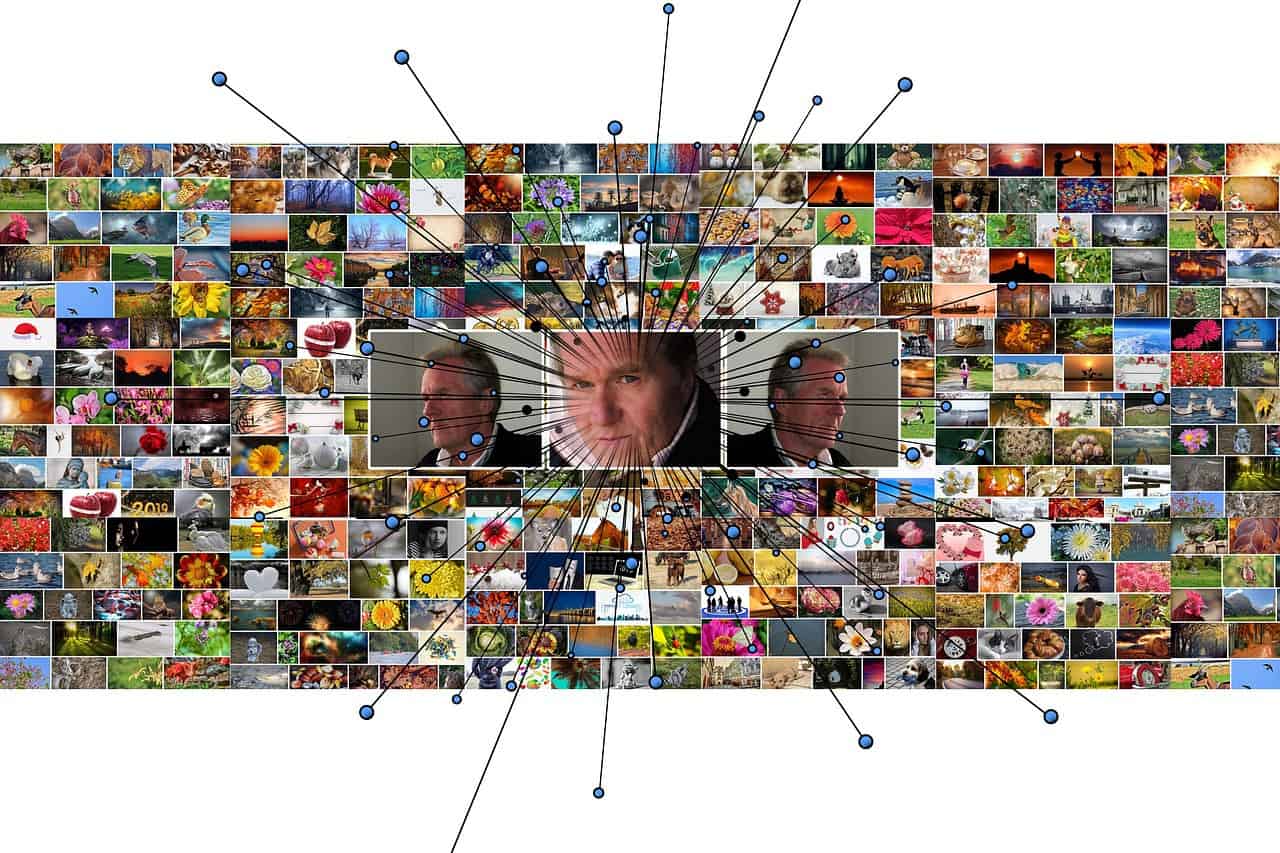 only require minimal maintenance and upgrades to run at an optimal capacity, whereas humans require breaks, food, sleep and may have other external factors affecting performance.
In addition, the use of robots in the retail industry has completely removed human error and workplace accidents, saving retail brands millions of dollars annually.
Bringing It All Together
The digital transformation in the retail industry has caused a disruption and the year 2020 brought this to the forefront of the industry. It was an extremely tough year for retail with many big names closing their doors for good.
Even though several retail brands were able to maintain momentum and continue to survive, they will need to embrace technology, not resist it. It's clear to see that technology plays an integral role in building an adaptable and resilient retail business.
Hopefully, this will be a wake-up call to retailers resisting change that it's time to embrace the available technologies that will help them not only compete but thrive in the digital age of retail.
Author Biography
Trevor Griffith graduated from St.Lawrence College and is currently the Digital Marketing Specialist at Retalon, the world's leading provider of predictive analytics and AI for retail. Retalon solutions solve complex challenges in Planning, Inventory, Pricing, and Promotions, and all solutions stem from one unified analytics platform. – Retalon's platform seamlessly integrates with any ERP or OMS, and our 100% in-house professional services, technical support, and analytics teams ensure you hit your goals on time.