Digitisation of the Exam Invigilator: Pros and Cons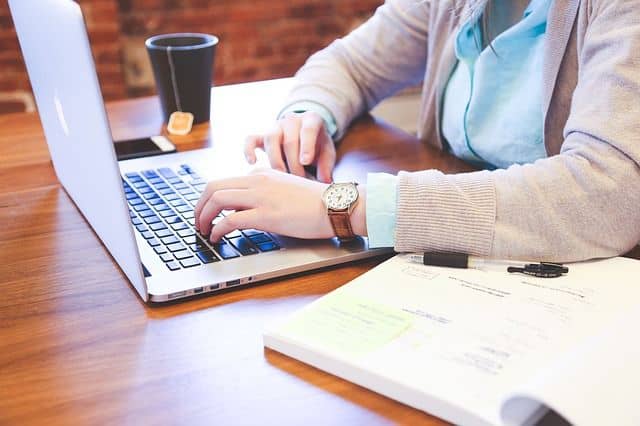 Digital examination and assessment are being increasingly sought after in the tertiary levels of education. Universities are now shifting towards technology to support their assessment operations.
This is due to a number of factors like technological innovations, requirements from society in terms of innovative modes of learning, and the association of stakeholders with the digital examination process.
While the traditional pen and paper exams have been the predominant form of examinations since the 19th century, the mode of conduct is slowly shifting towards the digital medium. A digital exam also comes with a digital solution for invigilation.
Although a seemingly nascent concept, digital invigilators are being incorporated by many significant examinations conducting bodies. Here are some pros and cons that the digitisation of exam invigilation has brought with it in its wake:
Pros of Digital Invigilation:
Enables remote monitoring:
The automation of exam invigilation has brought about new possibilities for a number of institutes offering distance learning through online courses. These institutes can use digital invigilation to remotely authorise, authenticate, and monitor candidates appearing for the exam from remote locations. Thus, candidates can now appear for online exams from any location, even while sitting at home.
Maintains log for audits:
Digital invigilation involves the system to take control of the candidate's web camera, through which the system can monitor candidates. It also records the online streaming of candidates and the screen activities as well. Online invigilation also keeps a log of all the activities of test takers, which can be later used for auditing.
Cost-efficient:
Digital invigilation offers institutions a hassle-free and cost-effective manner of conducting exams. It makes the entire process extremely simple and negates the need for institutions to look for examination centres to conduct exams at larger scales. Consequently, logistical activities can thus be eliminated for conducting bodies, and the cost of manual invigilation is also reduced.
Significantly reduces chances of unfair practices:
The digitisation of exam invigilation provides institutions with a lot of options to eliminate possibilities of unfair practices on the part of test takers. Some softwares lock the users' computer, thus making it impossible for test takers to search for stored files on the internet.
Similarly, digital invigilation solutions also come equipped with fingerprint identification to prevent candidates from making someone else take an exam in their place.
Cons of digital invigilation:
A threat to privacy:
While on one hand digital invigilation performs thorough monitoring of the examination, there is also some risk of breach of a candidate's privacy. Online invigilation also assumes access to the candidate's webcam to not only monitor activities during the test, but to also store these recordings for auditing. However, the storage of candidate's personal data is also at risk of disclosure in the incident of a security breach.
A possibility of misinterpretation:
Digital invigilation monitors candidate activity through the use of a webcam. The candidate is recorded throughout the examination, and any unnecessary movement is tagged and made a note of by the digital process. While this ensures thorough invigilation, it does not guarantee a full judgement of the candidate's movements. For instance, a simple action like stretching will be read by the system as an abnormal activity, and would thus be tagged. Therefore, candidates need to be extremely careful of their slightest movements during the exam.
Cannot address candidate queries:
While online invigilation is excellent for monitoring and recording candidates' actions, it is not adept at handling their queries. During an examination, test takers are bound to have a multitude of questions throughout the test. There can be queries about the test structure, sign-in information, navigation from one section to another, and basic comprehension of instructions. A digital invigilator is not equipped to handle these queries and candidates find themselves at a loss for answers.
Technological glitches:
There can be instances during an online exam where some technical glitches can prevent the test taker from continuing giving the test. The network may crash, some aspect of the exam interface could malfunction, or the test taker's system might stop working.
A digital invigilator is not equipped to handle such problems. In some scenarios, the lack of immediate assistance in these emergencies could also result in the loss of test takers' candidature, through no fault of their own. This could be incredibly disheartening for candidates of competitive examinations like JEE, GATE, CAT, and UPSC.
The digitisation of the exam invigilator supports process improvement through simplification, exclusion, and automation of the examination.
However, this solution also needs to be secure and robust, especially since loopholes in this technology could be misused for exploiting vulnerabilities of the system.
While some online exams like Pearson VUE, GMAT, have successfully adopted digital invigilation, there have been speculations on introducing digital invigilation in other examinations like IAS, IES, UPSC, etc. as well.
The digitisation of invigilation comes with its own set of challenges.
Therefore, it is the responsibility of the exam conducting bodies to develop countermeasures to mitigate its shortcomings.