A Comprehensive Guide To Building A Business Phone System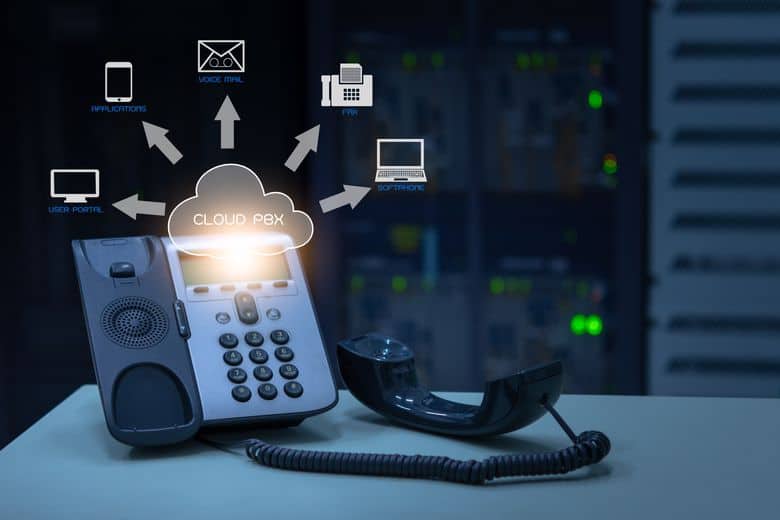 In the last several years, technology has tremendously shaped and brought about new changes in almost every industry, including the business and telecommunications industry.
Communication is easier, now more than ever, with all of the advancements brought by various innovations. For the older businesses which may still be employing older and manual tactics, there's also no better time but now to switch to automated systems.
If you intend for your business to widely expand and keep up with the competition, automation is the key. Especially if your business has already expanded, it can be impossible to stay on top of the volumes of calls you may be receiving if you still choose to keep a manual system.
The right automated business phone system enables your company to stay efficient, provide better customer service, and improve your overall business operations. This article would serve as a guide to building a business phone system.
Set Your Working Business Hours
Having a business phone system doesn't necessarily mean you should be on call 24/7. There are natural limitations you must also adhere to such as your business operating hours.
The advantage of having an automated business phone system, however, is that any calls made outside of your operating hours can be logged or saved in a ringless voicemail. These are saved in chronological order, so when your business opens the next day, these can be given attention to. Without a proper phone system, these calls made beyond your working hours could end up being lost or discarded calls.
Setting your business hours means that during those times when a caller is on the line and you're still operative, then these are automatically addressed. The caller is given the proper disclosure as to whether your business is still open. Also, it ensures proper resolution as to how the concern would be addressed.
Log In Regularly To Your Admin Dashboard
Even if you may have a team dedicated to managing your business phone system, it doesn't hurt to take the time to log in regularly to your admin dashboard. Doing so will keep you in the loop with your phone's features. And you can also do your routine check to ensure it's being managed effectively.
Your admin dashboard is like the brain of your entire business phone system. It's there that you can build your team and manage all of the phone lines connected to the main, centralized system. As you navigate through your dashboard, you'll also have insights on your call forwarding, business number, and caller ID settings.
Hire The Right Team To Manage Your Phone System
No matter how good the features of your phone system are, if the team operating it aren't well-versed with its ins and outs, then your phone system may not function as efficiently as it should. It matters who you hire to ensure a good-working team skilled enough to run your phone lines.
Hiring the right team should form a part of the necessary steps you'll undertake as you set up your business phone system. Here are some tips that'll come in handy:
Submit your candidates to a personality test. Going through this step can ensure your team has the right personality to keep up with calls even when there may be some stressful and less than amicable callers.
Build good onboarding activities. These refer to the activities you perform as you get new members on your call managing team.
Provide regular feedback. While training upon hiring is very important, this shouldn't be the last step you'll do as you get new members on board. Make it a point to provide regular feedback, relating to how well or how poor they may have been utilizing your business phone systems and what the areas for improvement are, if any.
Create a strategy for handling a high volume of calls. When you study analytics or the data saved on your business phone system, you'll have information as to the expected volume of calls you're going to regularly receive. But, don't just stop there. You have to go as far as creating the right strategies for handling a high volume of calls.
Taking this proactive approach also ensures your current business phone system can keep up with the spike in calls. Also, you'd be assured that the most optimum service is being delivered.
Figure Out The Number Of Users You'll Need
The number of users you'll need to have a connection on your business phone system depends on your business size and the frequency or volume of calls you're getting. Your chosen business phone system should be able to keep up with that demand.
So, before deciding on one, be sure your chosen system can withstand the number of your employees. Doing so can help you decide on certain factors like the following:
Which features do you need the most in your business phone system?
How many lines do you need in your entire system?
Can your current connection withstand your call volume?
Check with the providers you're looking to sign up with if they can provide you with these specific needs of your business. Also, make sure the system can sustain your operations for the long haul.
Keep Your Call Management Employees Well-Engaged
In relation to the manning of your business phone system, the most important key players are your call management employees. If they aren't well-engaged, then no matter how good your system may be, these employees will continue to give a sloppy job.
Unfortunately, unmotivated employees can hurt your overall customer service and business satisfaction. The callers at the end of the line will automatically be able to tell when the representatives they're dealing with aren't giving them enough attention. You wouldn't want that kind of reputation about your business.
In keeping an effective business phone system, it's important also to keep your call management team well motivated. Here are some effective ways to do so:
Consistently set productivity goals, so your team can strive to meet those without sacrificing on the service quality;
Set targets regarding deals closed through your phone system with corresponding incentives for those that can go beyond the target;
Avoid micromanaging as doing so may hurt your employees' self-confidence, which is very evident when answering calls;
Foster optimism, which means being mindful of your tone of voice whenever you correct the employees on the front line of call management. When you're irritated toward them, they can get irritated too, and callers know when they're talking to irritated individuals on the other end of the line;
Implement a buddy program, so your call management team can continue to improve and have someone to learn together with as both become effective team players on the front line of your business calls.
Fix Up Your Internet Connection
Installing and building a business phone system also means you need to have a good internet connection. If you don't, then some features of your chosen business phone system may not function as effectively as they should.
Also, if you know you need to connect many user lines to your phone system to keep up with the call volume you're expecting, then you should also adjust your office's connection.
This is very important for two major reasons:
It can save you so much time and hassle when you know for certain that your phone connection is sufficient enough for your business's needs. Otherwise, you may have to go through the troublesome situation of canceling your service or going back again to the previous one you had.
These delays and frequent adjustments can hurt your business productivity. Most importantly, it may mean lost customers when you aren't able to address the needs of your consumers.
It can ensure good call quality all the time when your connection is stable enough to meet the demand of calls you're consistently receiving.
Factor In The Scalability
For small businesses like startups, and more so if you're on a tight business budget, one of the most important factors you have to consider when choosing a business phone system is scalability. As your business grows, this means you're also going to hire more staff, so more will be using your phone lines. Also, you can increase your business's capacity to address more calls. This is where the need for scalability comes in.
Scalability refers to your business phone's ability to expand as your operations become wider. When the need arises to add more lines, for instance, this should be a given feature of your chosen business phone system. Some may need an elaborate setup just to add in phone lines. Your chosen one should just be simple.
With a scalable business phone system, in a few plugs, you can already add more users to your existing computer network.
Design A Smooth Call Flow
Having a smooth call flow means you're able to understand every single step of the calls customers make to your business.
What's the flow like from the moment they dial your number until such time their concern is addressed? If the call isn't answered, is this forwarded?
Is this placed on hold?
Or is it put on a queue?
Designing a smooth call flow, or that which you intend to achieve in your business is very important when you're building a business phone system. By doing so, you can create a happier flow of calls where you're bringing in repeat customers and happier callers.
Ask yourself the following questions when designing your call flow:
When a customer calls, are they satisfied enough with their experience to the point that they end up sticking around as your loyal customers?
What happens to the call? Does it go to your toll-free number or any other number associated with it? Or is it connected to your business phone line?
What are the factors that can shape a call such that a sale can be closed in every conversation?
Your chosen business phone system should help you achieve the smooth call flow, which you intend to have for your business. Also, they should complement and enhance the operations you already have.
Create A Call Management System
Once your business phone system is set up and in working order, you must create a call management system for the lines to run efficiently and productively. This means having a schedule for your workforce in charge of manning your phone lines. Since you work on a large scale, having a rotation with your members is a must.
Having this system in place is important as not all customers on the other end are easy to deal with. Depending on how long a single call lasts and what transpired during, it's normal for the employees in charge of answering the calls to feel burned out immediately, so there's a need for a proper call management system and scheduling. Doing so ensures your business phone system's features are maximized to their potential, so calls are addressed in the best way possible.
Here are some tips on how you can come up with an efficient call management system to go along with your call management system:
Proper call scheduling and shifting ensures that even during the peak hours of your calls, you have employees manning your lines;
Handle any complaints as soon as possible and don't delay them, so these can be solved immediately before a problem escalates.
Conclusion
In today's digital age, your business phone system is one of the best assets your business can have. Even if your business uses social media accounts and email for messaging, calls made through the phone, are still frequent and relevant, particularly relating to customer service matters.
To keep up with the callers and to make your business more productive, it's important to have the right business phone system in place. There are many providers you can choose from, so be sure you take heed of everything you learned through this guide. That way, you're certain that the business phone system you end up with works to your advantage.