4 Safety Tips to Know Before Getting your Child their First Smartphone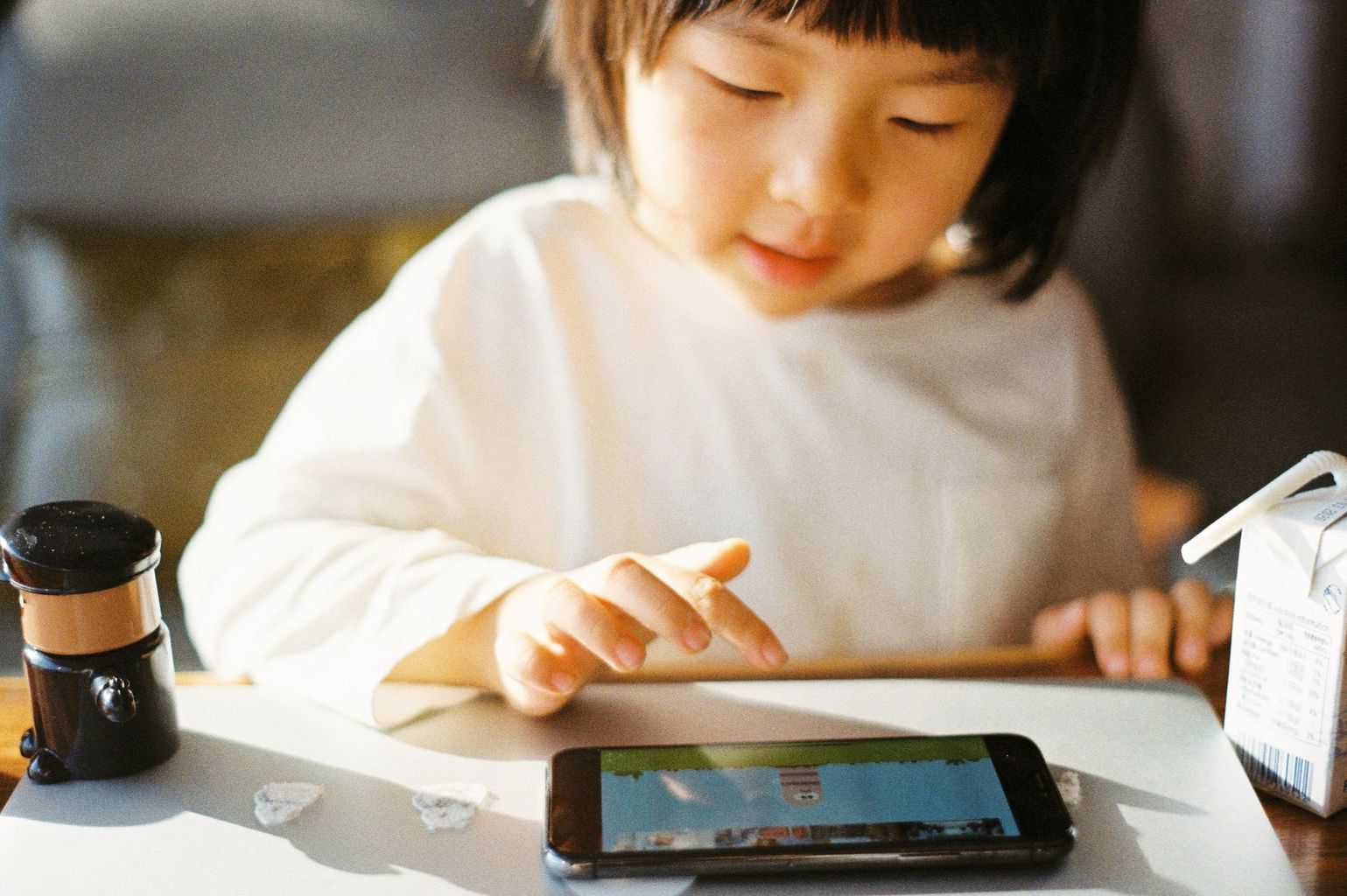 As the world is transforming into a global village, we see that technology is also getting more portable and handier.
Multi-functional technology, like smartphones and smartwatches, has paved its way to stand out in the world.
Computers are becoming quicker, more mobile, and more potent than they have ever been. Technology has made our life easier, faster, better, and more enjoyable due to all of these revolutions.
Everything on earth comes with its pros and cons.
Similarly, smartphones also have their own positives and negatives. Holding the world just one click away is indeed the most significant benefit of smartphones, but at the same time, it can cost your mental and social health if not managed properly.
Children nowadays start demanding cellphones as soon as they enter high school. Research by an environmental charity, Global Action Plan, has mentioned that 45% of the parents accept that they were forced to buy a cell phone for their child. Many parents feel that they'll lack socially and will feel degraded if they don't buy their child a phone.
At the same time, many others have concerns that their kids might lose their grades and performance or view inappropriate sites and harmful content.
Worrying about these problems is understandable.
The upbringing of a child is the responsibility of parents, yet keeping them away from smartphones in today's world is nearly impossible. In today's world, we don't use smartphones just for the sake of communication, but they hold a whole world in them.
From shopping to acquiring education and playing games, everything has become an active online practice. Children have more access to the Internet especially with continuous waves of Covid-19. Thus, it is becoming essential to teach your child the safe uses of smartphones.
Before letting your kid jump into this new world, you need to know if they are ready or not.
1) Mutual Understanding:
The first and foremost thing that you and your child should be very clear about is that you have the authority to check your child's phone anytime you like.
They should know that if parents find anything exceeding the allowed limit, they will be getting punishment.
Breaking the parents' trust can have consequences but make sure you don't shout or take their phone away. Give them back their phone when you feel it's fine and tell them they are trusted, and you know it was a mistake. Make them feel a bond, with the help of which children can share everything they want without hesitation.
2) Teach Responsibility:
You have to teach your child the uses and the dangers of a smartphone. When you educate your offspring about the problems they might face, tell them the solutions too.
Cellphones are for multipurpose beneficial purposes: at times, they let parents track the current location of their children. Tell them they can get all sorts of information and help for their school assignments from the internet, but need to not rely on technology too much.
Educate your kid about screen time, mention that excessive use can harm them. Famisafe is a tool that controls screen time for your children and protects their valuable time for other productive activities. Teach them about cybercrimes and online harassment.
If they make one wrong click they might share all their personal information in the wrong place, so they need to be very careful. If someone unknown is approaching or trying to bother them, they can always count on Nuwber to check the person's identity. They can also use the site to verify the identity of new online friends to make sure they are not scammers.
3) Use of Filters:
When you give the phone to your child, don't forget to switch on the parental codes. All smartphones come with filters to keep track of your child or block the access to wrong websites. You can turn the filter on that stops access to mature content on the internet.
Similarly, you can set a filter on the internet at home and block websites that show inappropriate content.
Qustodio is a good example of an efficient parental lock tool for protecting your child from any online harm, especially when it's your child's first phone in use.
Besides this, before giving the phone to the kid, you must explore it yourself and know everything about it. This will help you learn more about the protective measures and parental settings on the phone you bought.
4) Teach them how to protect their property:
Teach your child that their phone is not supposed to be used by others. Note that it belongs to them and they are supposed to keep it to themselves.
Strictly teach them not to give their passcodes or share their personal information with any of their friends. They need to act very responsibly and take proper care of their belonging. It should last long, and they must know an appropriate way to ensure that.
Conclusion:
Fulfilling child's needs and taking care of their personality depends on parents, so buying them a smartphone and keeping an eye on them is the right decision.
When you purchase the phone, do not allow them to use it right after taking it out of the package. Take the time to figure out the settings on your own, and set up a reliable parental app to keep your children safe.
Although most smartphones come pre-loaded with basic parental controls, some third-party apps provide significantly more functionality.
In addition, you can monitor which phone number calls them, what they look up on the internet, what apps they use, and even lock them off of the device if you feel it is necessary.