Productivity Tools for Students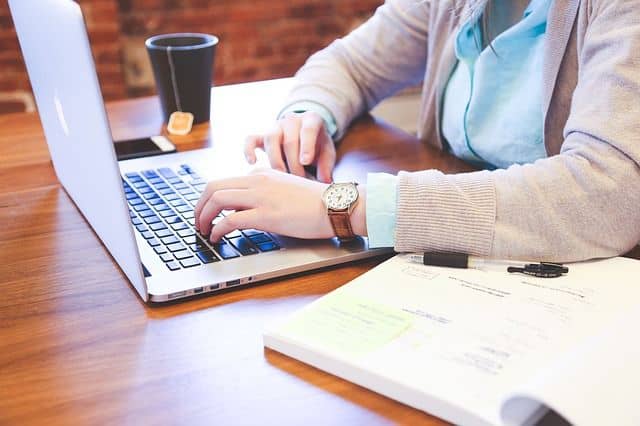 Are you curious about what productivity tools to utilize?
You can use various apps that can help you write a research paper.
They can support your writing and bring it to the next level. It makes your task at ease and convenient anywhere and anytime.
Are you a writer? If your answer is yes, then you will need a tool that can identify errors in your sentences and help to Check sentence structure ,correct them as well as provide an attractive look to the sentences.
The ease of your sentences and the method of presenting them can thrill your reader. If you want such sentences, Click here to visit sentence checker to make your sentences error-free.
Without further ado, we have listed the significant tools to help you become productive in your school activities. Take a closer look at our summary:
1. Google Tools
In this modern world, Google played a vital role in the online search engine, communication systems, and team collaborations. They have created office tools that you can use to edit online such as Docs, Sheets, Slides, and more.
They also linked Hangouts as their chat system for conversation purposes.
Moreover, you can edit the file online using multiple and shared users.
2. Wunderlist
Creating a to-do list is a must to keep track of the tasks for the daily, weekly, or monthly basis. You can monitor the progress of each activity, whether they are ongoing, completed, or not started yet.
This app is a user-friendly tool for students to organize their homework, assignments, projects, exams, and more.
They can also enter the various school deadlines so that they will not miss the due date. You can share the Wunderlist for team collaboration.
3. Essential PIM
Do you want to have a to-do list app with a password?
You can do it using the Essential PIM. This tool helps you monitor and manage your tasks. It is the same as a calendar personal planner notebook, but its platform is in your PC or smartphone device.
It is compatible across multiple platforms, and you can assign a password to each of the entries. You can even create your daily journal or diary in this app. You can also share the details of the entry via email.
4. Essay Tagger
Will I write my research paper for me?
You might have been asking this thought in your head for a while now.
However, you are not sure how to begin and what apps to use to help you finish the paper or essay on time.
Good thing, essay tagger can solve your problems in drafting the contents. It can help you assess the grammar, sentence structure, spelling, and readability of the essay or research paper.
Both teachers and students can use this app for checking purposes. It can evaluate the contents and suggests corrections. The teacher can also provide real-time comments on the essay or paper in which the student receives the notification of the results.
5. Voxer
This app works like a Messenger. You can communicate with the students using its walkie talkie feature. They can also send audio, pictures, and texts using this tool. It is a great application to reach out to the students or teachers instantly.
Voxer can also hold group discussions and deliver presentations to students or teachers. It is better than the Messenger because it can upload long audios.
6. PlayBrighter
From the word itself Playbrighter, this app goes with the idea of why not make the study session an interactive one?
This platform is a great tool to entice the students to study and accomplish their mission.
It involves entertaining and fun-filled quests and tasks that can make a simple paper test into a unique and adventurous activity.
You can create the accounts of the students and provide them the access to begin the class lessons and quizzes. It does not only boost the knowledge of the students but also keep them entertained during an online class.
Moreover, it will be easier for them to remember every topic since they enjoy the platform.
7. Todoist
You can use this app to organize and manage your tasks and group collaborations.
It can categorize and create subgroups to further segment the schoolwork. You can utilize this tool across any device.
It features a calendar planner for your daily, weekly, or monthly activities.
It contains reminders for you to keep track of the deadlines. You can assign the task to others and track the progress of each activity.
Furthermore, you can integrate this app to some platforms such as Gmail, Slack, Google Calendar, Amazon Alexa, and others.
8. Trello
Do you prefer a screen dashboard for organizing tasks?
Some people want to see the entire screen to keep track of their activities. Trello finds its way to make your life easier using their user-friendly to-do list. It is compatible across all devices and works even offline.
Whenever there are new tasks, the student will get notified via email. If there are completed activities, they can also tick the finished task and let their teacher know. You can also share the listing for every group and know all their progress in just a glance.