Benefits of Proxies for Business and Private Users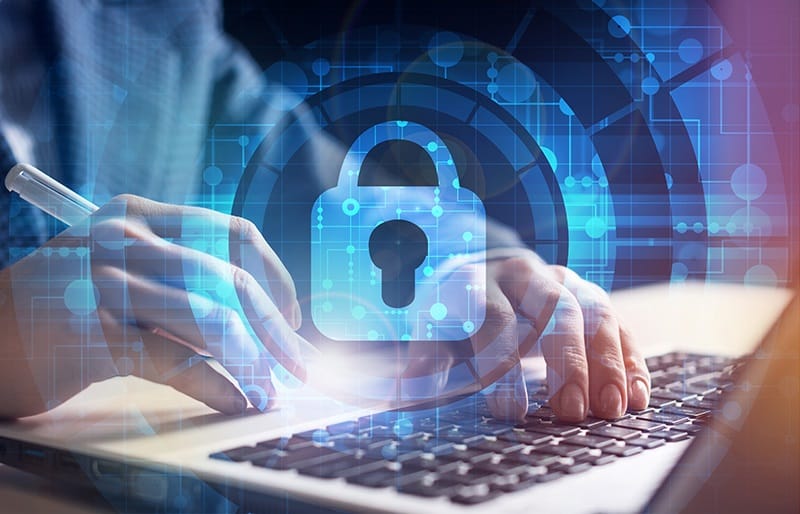 Acting as buffers between your IP address and destination, proxies are an all-around beneficial tool that helps people and businesses succeed every day.
But do you know exactly what they are and how they can work for you?
Read on to learn about proxies and why they'll bring ease and security into your home or office.
​How Proxies Improve Home and Office Online Security
Whether you're running a lucrative business or want to stream an episode of your favorite TV show, proxies should be your go-to outlet.
Offering protection and an incredible amount of options, they'll introduce a safe navigation method into your life.
Here's all you need to know about enhancing your internet experience in an intelligent way. Welcome to the world of proxies!
​Different Types of Proxies
Before learning what proxies can do for you, it's essential to know what's out there. Some function better than others, depending on your needs. All of them operate similarly: your online traffic goes to the proxy, which then takes over as an intermediary and forwards it on your behalf to wherever you want to go.
There are many different proxy types on the market today, and some have categories within themselves. The two main areas of focus are datacenter versus residential. Datacenter proxies are all about speed but often get detected because they aren't coming from a real ISP-issued IP address. Residential proxies use authentic IP addresses from devices around the world, so while not quite as fast, they offer much better protection.
The residential proxy category has some offshoots. Shared and dedicated are two prominent types.
Though shared proxies are less costly, they serve multiple users at once, inviting many x-factors that may put you in harm's way. Dedicated proxies, also known as private proxies, have higher prices, but they're reserved just for you. For the usage scenarios in this article, dedicated residential proxies are your best bet.
​Proxies for All Users
At home or in the office, proxies are a fantastic security tool. They protect your identity and sensitive information, such as financial accounts, passwords, and online activity, all while operating at acceptable speeds.
This depends on where you get your proxies, though. Premium providers offer great speeds without breaking the bank.
Another common use of proxies is getting past limitations, geography being the main stepping stone.
Many websites, especially streaming services, are not the same from country to country.
Geo-restrictions are a huge impediment that prevents users from accessing media, information, and purchasing or sales.
Proxies will provide you with an IP address from a different location so you can access what you want without being blocked.
​Proxies for Personal Use
Are you a sneaker copper? If so, reliable proxies are a must. And how about shopping? Do you like to hit up all the biggest sales? Then this might help you nab the best deals.
In the high-paced retail game, proxies will assist you with what you need when you need it. Smart consumers know they can access restrictive websites with them. In conjunction with automated bots and tools, proxies help circumvent caps on limited-edition scores such as shoes, tickets, latest tech, and fashion goods. Since many retailers limit the availability of exclusive products to one per IP address, using proxies to get an unlimited amount of fresh IPs will give you a huge advantage.
Gamers also lean toward proxies. They provide exceptional lag-free performance. Additionally, they offer protection from brute force attacks and help players enjoy games that are unavailable in their region.
​Proxies for Business Use
Using proxies heavily influences business in many ways. For one, they help with market research. In order to stay on top of things, you have to know your competition almost as well as you know yourself. Automated tools acquire information like pricing, social media accounts, and new leads – proxies make this happen undetected.
But your own social media is key, too. Many companies have to deal with managing multiple accounts. Without them, you'll lose an extreme amount of advertising, promotion, customer service opportunities, potential clients, and overall rapport with the public.
Most social networks don't allow running several accounts with the same IP address, this raises red flags for possible bans and other limitations. It's much easier and safer to use automation and proxies to market yourself. Why spend hours a day manually tending to pages that can wrongly get you into trouble? Assign one proxy per account, and let technology do the work for you.
Search engine optimization (SEO) research is another reason a business should employ proxies. You need to monitor keywords continuously and scrape data for your SEO activity to function ideally. Once again, automation paired with proxies equals the ticket to your success.
​The Wrap-Up
With everything presented here, it's clear to see how proxies can work for you. If you're ready to try them on for size or want to find a better deal than what you're currently using, take advantage of this IPRoyal coupon today! Broaden your internet horizons and do it safely and securely. Let proxies be your guide.