These Seven Apps Can Help You Earn Money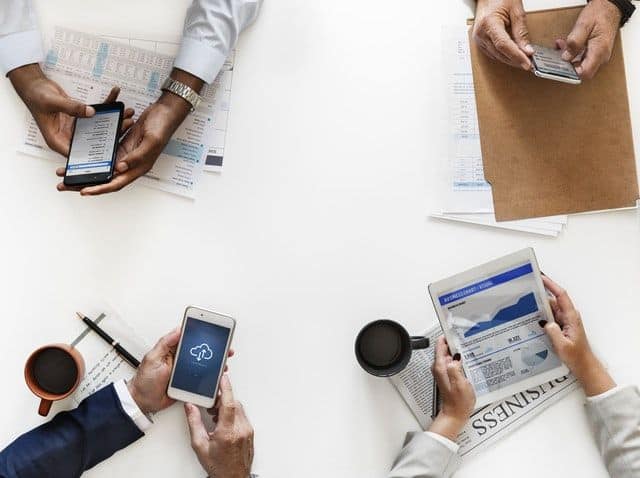 We'd all like to earn a little bit more money. With it you could pay off some bills, go out for a nice dinner, or maybe even save up to take a vacation. Unfortunately, there isn't always enough hours in the day to start bringing in another income. If you already work a full-time job, it's hard to think about taking on another part-time job.
Luckily, there are some great ways to make money using your mobile phone. With some of the apps listed below you can start a business, perform some odd jobs, or just save some money on your next purchases. If you want to get money now, here are six apps that can help you out.
Uber and Lyft
Two great apps to earn some extra money are Uber and Lyft. You've probably heard of these by now, but if you haven't, here's how it works. After signing up with the app, you become a driver for the company. You'll get alerted when someone in your area needs a ride, and if you agree to do it, you get paid. You get to pick your hours and how often you work. You'll need a reliable car in order to sign up, but if you have one, it could be a great way to bring in extra cash on your own time. If you want to find out more about these two apps, check out Rideshare Junkies for plenty of articles.
Upwork
Do you have a skill that others might need?
Maybe you're a good writer or a good graphic designer. Or maybe you're just good at entering data into spreadsheets. Whatever it is, you can create a profile on Upwork and try to market your skill. Upwork is a site that connects freelancers with people looking to hire. On here you can find jobs, create a portfolio, talk to clients, and get paid. Grabbing clients isn't always easy for new freelancers, but if you can find a few, you may even earn enough to quit your full-time job.
eBates
When you're out shopping, wouldn't it be great if everything cost a little less? While this wouldn't technically be giving you more money, you would be saving more, having the same effect. With an app like eBates, you can do just that. eBates helps you to save money on things you already by – up to 40 percent off – and it works at some of the largest retailers – including Amazon, Walmart, and Groupon. While not everything you need will have a large discount on it, if you can save a few dollars here and there on things you were going to by anyway, this app is worth it.
Field Agent
While you're out shopping, and getting discounts, you can use an app like Field Agent to bring in some extra money. Field Agent pays its users money to complete small tasks. Some of these can be done while you're out shopping, others while you're relaxing at home. The job might ask you to take a photo, or answer a survey, and in exchange you'll receive a few dollars. It isn't much, but considering it only takes a few minutes of your time, it's not bad.
Foap
Do you love taking pictures with your phone? Do you wish you could sell some of them to make a little money? Well with Foap, you can. Foap allows you to upload your digital pictures, where others can buy them. Most of the customers on Foap are well known brands, such as Bank of America or Pepsi, who need images for their different marketing campaigns. You'll have a lot of competition, so before you upload anything, you might want to edit your photos with one of these photo editing apps. Don't expect to get rich off ofFoap unless you get lucky, but since it's only a few taps on your screen, it can't hurt to try it.
Digit
Finally, we have Digit. Digit is a savings app, that analyzes your bank account, and withdraws small amounts of money whenever it thinks you can afford it. It then puts this money in a separate account, which you can withdraw from anytime. Of course, this does require you to have a bank account in order for you to use the app. If you do not have one, you can compare checking accounts online and find one that suits your needs the best. The money-making part comes in from the savings bonus. Based on how much you have in your account over a 90-day period, Digit will provide you with a savings bonus. It's not a lot, but it's free money, and Digit makes starting a savings plan much easier. There is a small fee to join, so if your savings bonus isn't going to be larger than the fee, it might not be worth it.
Make Money Through Your Phone
As you can see, there are plenty of ways to earn some extra cash with your mobile phone. Which method you choose will depend on how much you want to make, how much time you want to put in, and where your skills lie. The above list is just a small sample of the possibilities, but hopefully it will be enough to get you started.