3 Ways to Quickly Unlock Windows Admin Account
Hello folks!
Today we have come here with a new interesting topic on which most of the computer users would like to discuss and share their views, and the topic is "How to unlock Admin accounts in Windows OS?"
Well prior to discussing as to how to do it, you should first attempt to know why you would need to.
Admin accounts are the only accounts along with local user accounts in a computer, which holds the key to rightful access to your system. Also check out how to Solve Windows modules installer worker High CPU usage. You get all the administrator privileges to exercise while accessing your PC with an admin account, for instance, you can access all your folders, documents, media files, settings, tools, etc, without any restrictions.
Thus if you suddenly get locked out of your own system which might be due to losing or forgetting login password on Windows 10, then the discussion prolonged in this below would definitely help you to sort out your issue.
The methods demonstrated below are very easy to put to use, but you need to adaptive with the computer and its uses to ensure better operation.
Carry on with your reading to know the methods in depth.
Method #1: Reset Password with Command Prompt
Command prompt can actually perform exceptional tasks which generally take a lot of time than the usual. It is command line interpreter which interprets the commands provided into the system. Simply follow the guidelines to ensure proper functionality:
Step 1. Firstly turn on your system and enter your Windows Bootable disk.
Step 2. Wait until the windows login screen appears and keep pressing the shift key again and again until the command prompt dialog box appears.
Step 3. Once the black dialogue box of CMD turns up, simply copy paste the following command into the box:
net user account password
Make sure you enter the new password that you wish to newly set for the system.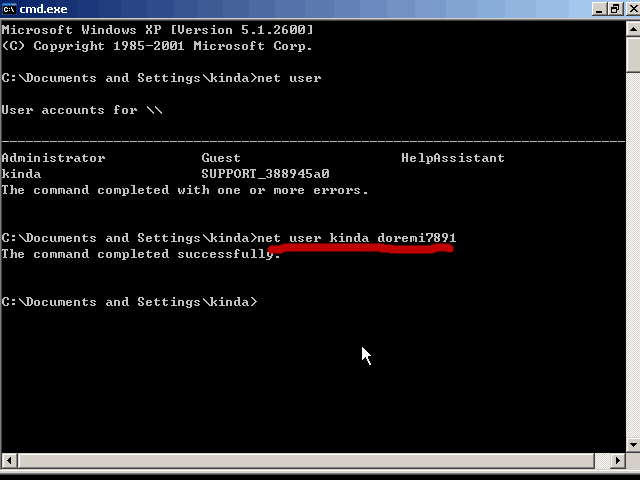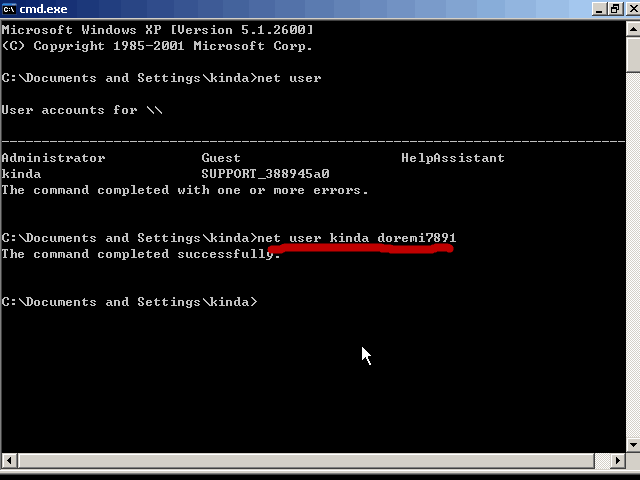 Step 4. Reboot your computer and enter the newly created password in the login screen to enter the admin account.
CONS:
It poses a potential risk of destruction of files if wrong commands are executed accidentally.
Not a 100% working method.
Method #2: Reset Password using Ultimate Boot CD
Ultimate boot CD or UBCD is a Windows password resetting tool which is available as a free source utility on the internet market. It is a Linux based computer and runs simulations on your computer to reset the password for your admin account. Simply go through the steps outlined below to carry out the method properly:
Step 1. Download the UBCD utility on a working computer and burn the ISO image files into a CD/DVD.
Step 2. Insert the bootable disk into the locked computer and boot from it.
Step 3. As soon as the UBCD menu appears on the screen, choose "Parted Magic" and press "Enter" to continue.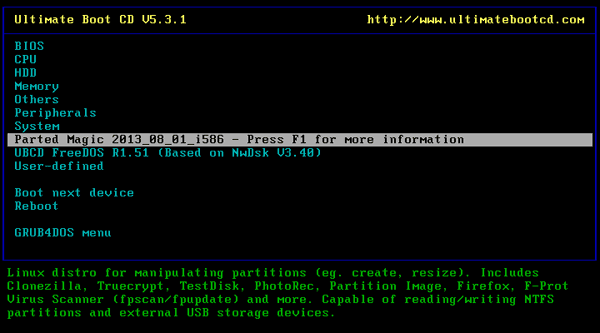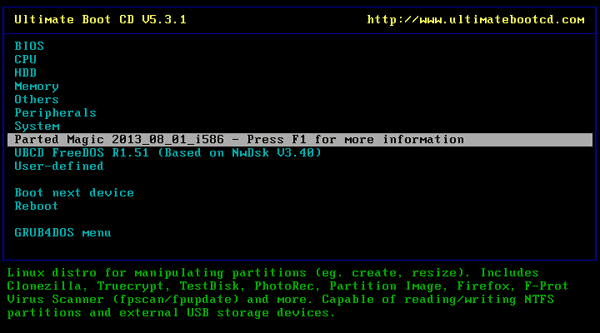 Step 4. After the UBCD tool is loaded, navigate down to the following location:
Start > System Tools > Change Windows Password.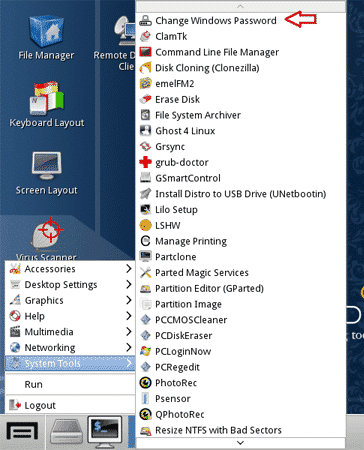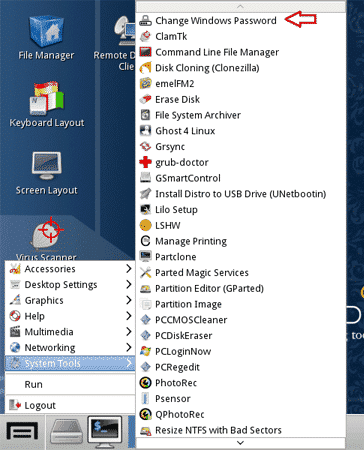 Step 5. Now create a new password and apply for the changes.
Also, check out How To Take A Screenshot On Windows
Eject your CD/DVD from the computer and restart your system. Enter the previously locked admin account with the new password and it will be done all right!
CONS:
It does not work with Windows 64-bit versions computers.
It might not be compatible with the latest Windows OS versions, like 8/10.
Method #3: Reset Windows Password with iSeePassword Windows Password Recovery Pro Software
Are you looking for a password removing tool which can actually root out the issue from the core without any setbacks or downsides? Then iSeePassword Windows Password Recovery Pro is the only utility worth using. It is a wonderful tool which bypasses the password protection by manipulating the registry keys accountable for password protection.
Tool Specifications:
It works with all the Windows OS, i.e, Windows XP/ Vista/ 7/ 8/ 10.
It does not re-install the operating system.
No data is lost during the process.
The tool is compatible with all types of hard disk such as HDD, SSD, RAID, SATA, NTFS, etc.
Internet connection is not mandatory.
Expert technical skills are not required.
No additional ISO burning tool is needed.
It works with UEFI and Legacy biased computers also.
All times customer care is available.
Things to Prepare before using the Tool:
iSeePasword Program file.
An empty disk with at least 512 MB storage capacity.
A spare accessible computer.
Method Description:
Step 1. Download the program file from the official website and install with all the terms and conditions.
Step 2. Launch the program with admin rights, and from the main interface screen, select "USB or CD/DVD" as the media type option.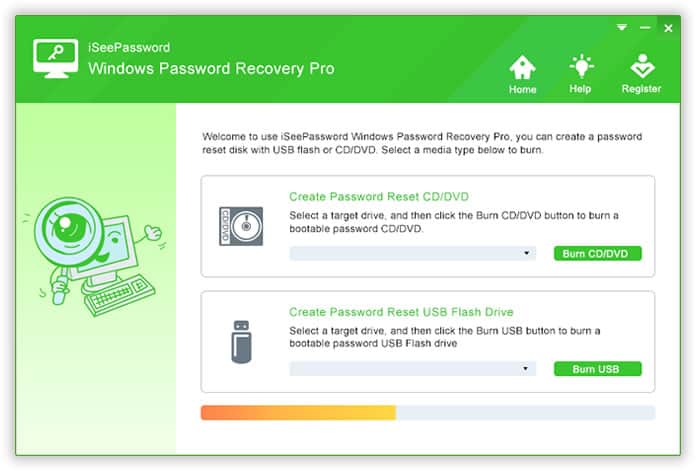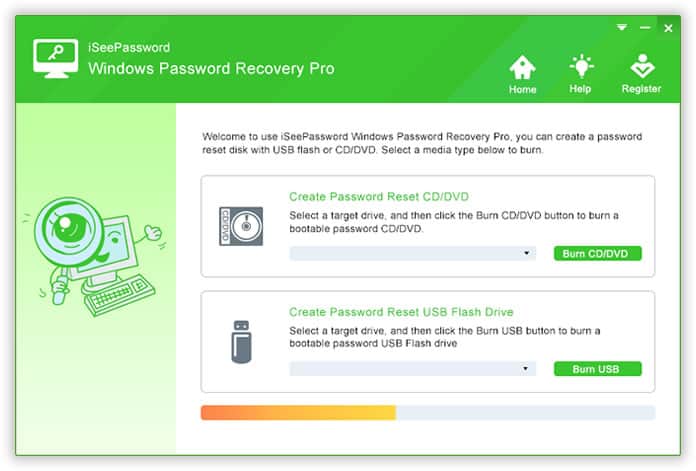 Step 3. Insert your bootable disk and click either "Burn USB" or "Burn CD/DVD" to burn the ISO image files depending upon the type of optical disk you have chosen for the process.
Step 4. Once the burning is completed, you will get a notification "Burning Successfully!" Click "Ok" to finish the burning process.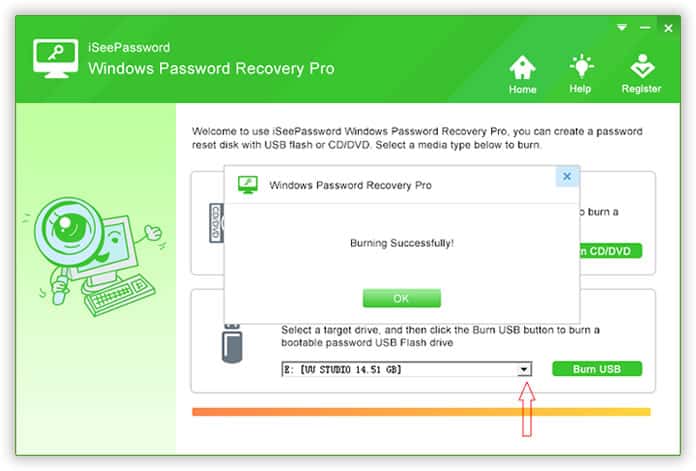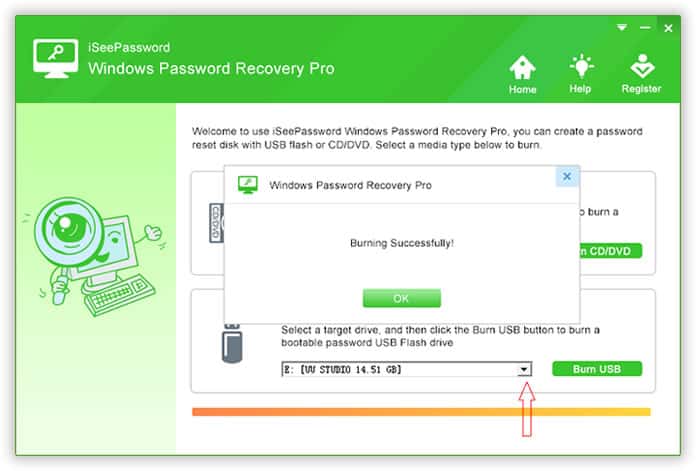 Step 5. Insert the loaded disk into the locked computer and boot from it. But make sure that you make the disk the priority device in the BIOS utility settings.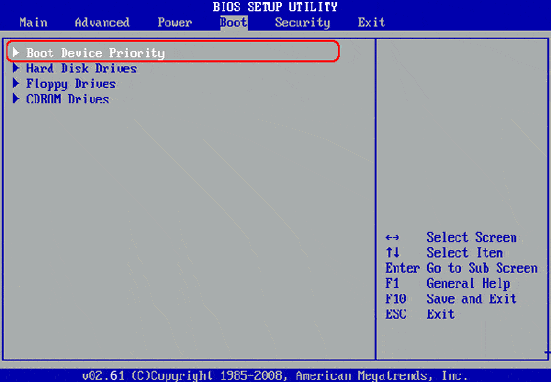 Step 5. Now eventually click on "Reset Password" or "Reboot" buttons.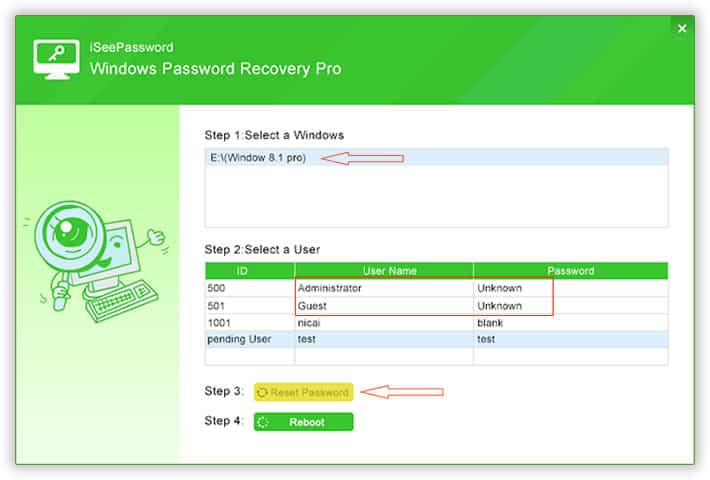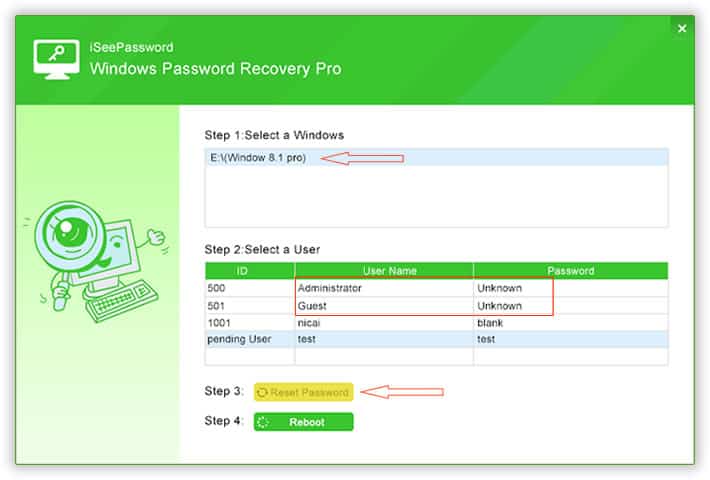 And that's it! Your system will reboot and this time when it turns up, you would not get to see any password inquiry anymore.
Conclusion:
Once you get your password in your hand, make sure that you save it somewhere in a notepad or a cloud server from where you can retrieve it again as per your need. But in case you lose it again, there is no need to worry at all. The iSeePassword Windows Password Recovery Pro would definitely come into play to assist you with your issue. In fact for the authenticated result, it is better to choose the third method of iSeePassword over the first two methods which have got lot downsides to handle.
If you are interested in knowing more on the topic, visit iSeePassword for more information.