VPN explained: How does it work? Why would you use it?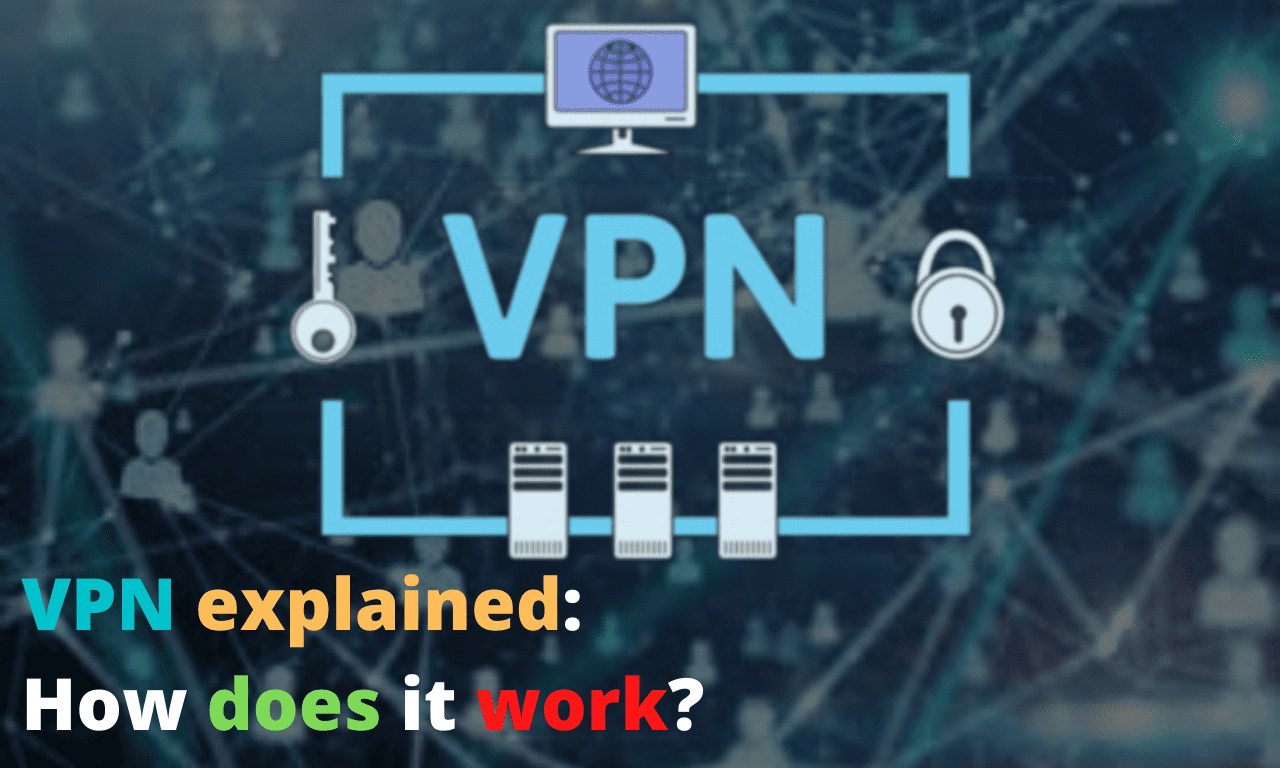 Intro:
As a user of public Wi-Fi, have you ever thought about the possibility that someone might be watching what you do online? Since there are so many threats to your privacy, this is a reasonable concern. As long as you use a virtual private network (VPN), you can keep your personal information safe and secure online.
More and more people know about or use VPNs. Find out what a VPN is, how it works, and what benefits and options it offers. We'll also recommend the best VPN service for routers that offer a 30-days money-back guarantee. It means you can try for a month with zero risk if you change your mind.
What is a VPN?
VPN stands for Virtual Private Network. Using a VPN increases your online security, privacy, and freedom.
When you use the internet, your device is constantly exchanging data with other users. A VPN connection on your router secures the connection between your device and the internet. The VPN allows you to send data securely to an external server: the VPN server. Your data is then sent to its final destination on the internet.
A VPN server can route your internet traffic for you. First, it protects your online identity. Second, it protects data. Third, it frees you to use the internet.
How Does a VPN Work?
Connecting to a VPN is usually easy. Your VPN software is downloaded and installed after subscribing. The VPN will then connect you to a server of your choice.
After the connection is made, your data will go through the following:
Your computer's VPN software encrypts your data traffic and forwards it securely to the VPN server. Because the data is encrypted, your ISP cannot snoop on it.
The VPN server decrypts your computer's encrypted data.
The VPN server will send your data to the internet and you will receive a reply.
The VPN server encrypts the traffic and sends it back to you.
Your VPN software will decrypt the data so you can understand and use it.
In the background of your computer, tablet, or smartphone. You can use the internet as usual, with the exception of being able to circumvent online restrictions.
Setting up your own VPN is easier than you think. This is mostly handled by your VPN provider. First, choose a VPN service that you like. Our site has reviews and recommendations for various providers.
When you find a VPN that meets your needs, you subscribe to it and download the software. Most VPN providers have software for all devices and OS. Installing a VPN client on a PC or Mac is easy.
This software allows you to choose the protocol and VPN server you want to connect to. You can connect to a server in a few clicks. Now you can surf the web safely and anonymously, without any geo-restrictions or censorship!
How to Set Up a VPN in 3 Easy Steps
Want to use a VPN but not sure where to start? You've come to the right place. Starting a VPN takes about ten minutes. Follow these three simple steps to get started:
Step 1: Join a reputable VPN provider
Beginners should use ExpressVPN, SurfShark or NordVPN. We thoroughly tested these providers and found them to be easy to understand and set up, as well as fast. A single subscription secures multiple devices, and both VPNs offer a 30-day money-back guarantee. This way, you can try them for a month without committing.
Of course, we've tested other VPN services. CyberGhost and IPVanish are all excellent VPNs. It also has one of the best free VPN subscriptions.
You must subscribe to your VPN service after selecting it. Create an account and keep your login info handy. You'll need it later. As previously stated, ExpressVPN and NordVPN offer a 30-day money-back guarantee.
Step 2: Get the VPN app
After signing up with your preferred VPN provider, all you need to do is download their VPN app to your Android phone, iPhone, tablet, or computer. Find the required software on your VPN provider's website. Don't download from other sources as they may contain malware. You can log in once the software has been downloaded and installed.
Step 3: Launch the VPN app and start surfing the web anonymously
By pressing the connect button, the VPN connection is activated. Because the software runs in the background, you won't notice it's on and that's all there is to it! With the VPN enabled, you can surf the web more safely, privately, and freely.
The Best VPN Service for Newbies
If you want to use a VPN, choose a reliable provider and connect to their servers. We have evaluated the usability and quality of most current VPN services. Most good VPN providers offer free trials so you can test their service. We recommend ExpressVPN to get started.
ExpressVPN
ExpressVPN is one of our favorite VPNs. There are over 3000 servers in the ExpressVPN network, so it is fast, secure, and unblocks Netflix and just about everything else. It also supports torrents, doesn't keep logs of any kind, and has clients for just about everything.
In a nutshell, this is a top-notch VPN service with 160 servers spread across 90 countries.
In terms of coverage, Europe and the United States have the most locations, but ExpressVPN also has a large number of locations in Asia and a number of countries that are rarely found elsewhere in the world.
Great customer service and thousands of fast and stable servers. That means you can unblock all your favorite Netflix shows. ExpressVPN offers a 30-day money-back guarantee, allowing you to test it before committing. ExpressVPN aims to provide the best quality at a cost.