VideoProc: Process & Convert GoPro and iPhone 4K Videos with the Same Quality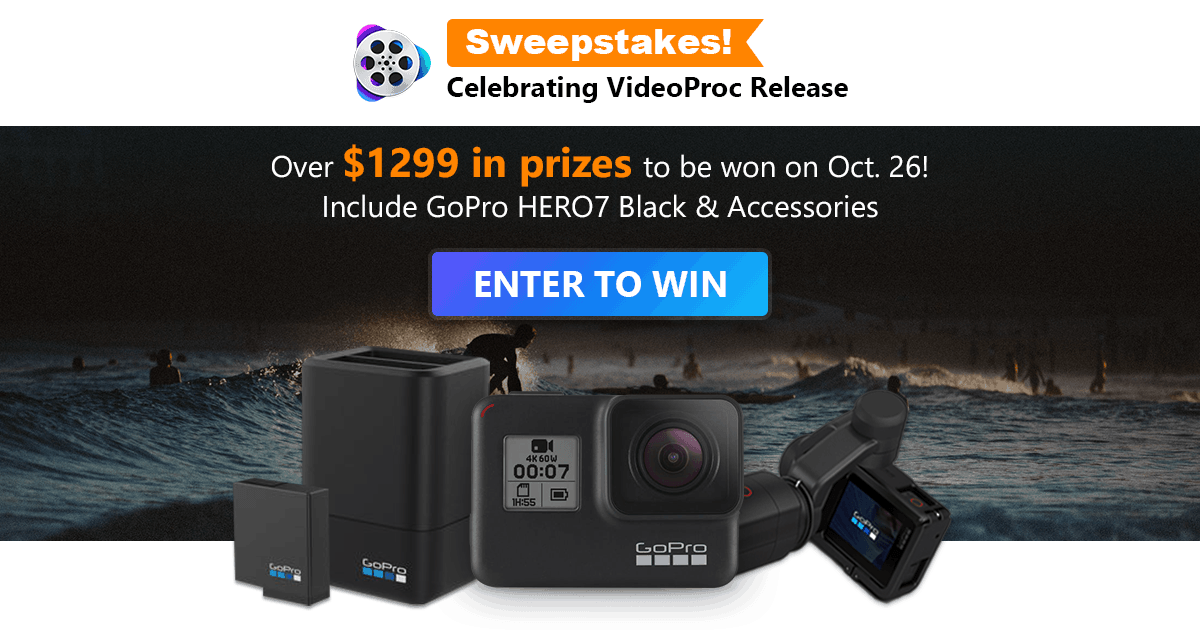 Well, in the present time people are crazy to post their videos on social media platforms such as Instagram to get likes and somehow becoming famous. The crucial thing which every person determine before posting their high-quality videos on the Instagram or whatever the social media platform is. The quality and the effects which you will apply to make your video more attractive and liked by others.
GoPro, drone, iPhone, car DVR, webcam, and mobiles are the high-quality medium to make the videos in HD. To upload we need the best software which gives a great HD/ 4k footage in the easier way and for that, you must try out VideoProc. It is one of the best software solution released by Digiarty Software to make your videos highly convertible, resize, huge 4K videos, delivers the same quality, number of features, and provide the same quality to upload videos on YouTube and Instagram.
It has the number of features that make you believe that you are picking up great software to make your video more attractive and fantastic for upload. It provides you general video editor workflow in which you can work on import, Trim, text and title, transition, music audio chess, filters, and color effects and then export the file.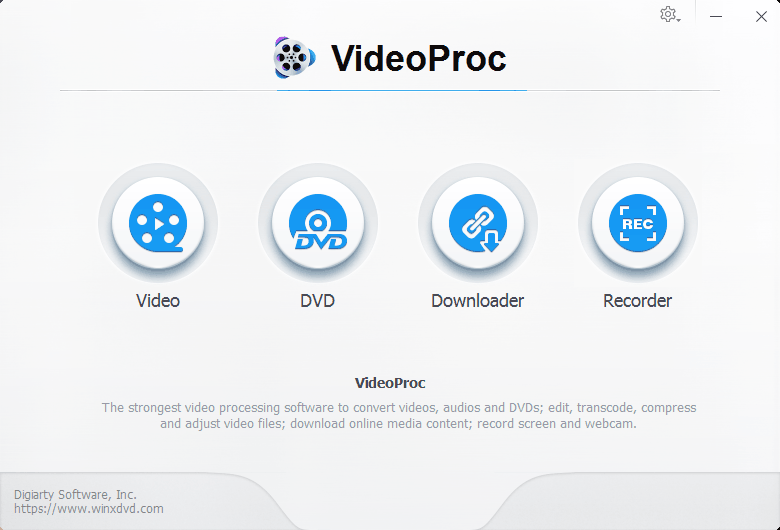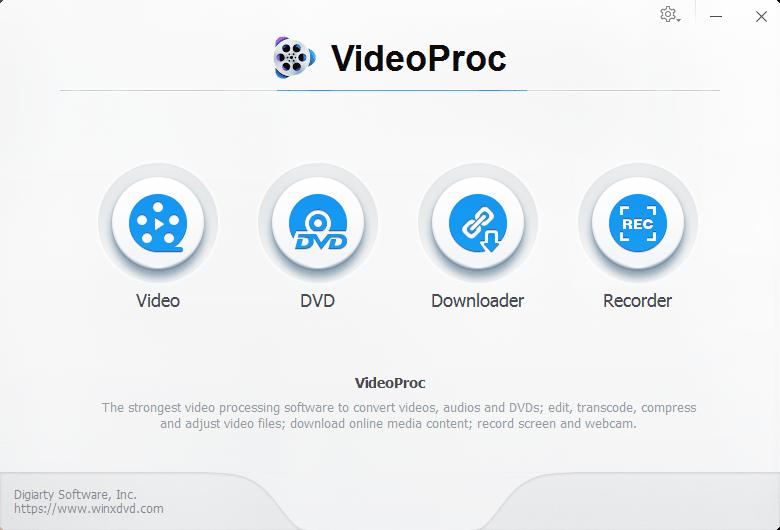 VideoProc is a great GPU accelerated video processing software which is the fastest processing software in today's time. It provides 3 hardware acceleration which never spoils the quality of your video and transcoding. It is a real-time software which supports you better and makes sure video completely High dimension with the number of features that include cut, crop, and effect, rotate and even merge.
Moreover, you can create M3U8 and MKV video streams.
Even, you can add quality of your video and add watermark in form of text, logo, and image. The one is a great technology which gives the consumer a better experience instead of using other software. I think it is a great software which is yet powerful than other because it can be used by any person such as gamer or sports lover educator webinars Skype call streaming videos screencast software reviews and interacting with your teammates.
In short, it is a pretty easy and a good software which you must buy because it never compromises with the quality.
Look Out Some of Its Amazing Features
• Best streaming tool
If you are a game and sports lover so you don't want to miss any single thing to watch that's why this software will be best to add because it will record the live stream of games, Sports, news and whatever you want to watch it gives the same quality even better which you admire.
• Different recording modes
The powerful feature of the software is it has three recording modes which can record your desktop, webcam and iOS screen in a picture in- the picture frame. It also helps to the resizable window that means you can easily select and cropped area which you would like to take a screenshot for recording.
• High-quality converter
The software is known to its quality and its speed to convert the media files it is best to convert the large files by 90% without any quality damage you can easily adjust the quality by using its utility tools by adding watermark, images, cut, crop and effects.
• Fast and easy editing features
It is an amazing software which covered easy and advanced editing tools which can also help you to merge the different file formats in one file such as multiple video audio subtitle tracks and even the files like MKV, AVI, and MP4. The other editing tools are stabilized video, noise removal, correct fisheye effect, lens correction, watermark are amazing to enhance the video quality.
• Supports large sized videos
The quality which will love by every user is compatibility. It can support large files and convert large files easily without taking enough time and quality loss. It also uses less MB which is good for every user.
• 4K videos
VideoProc is a skilled software which specializes in converting your files into four ways that are video, DVD, downloader and recorder. No one software is still developed to give you that many features and you'll also get some bonus features like cut/ crop/ resize and so on.
Now, Lookout It's Bonus Features Which You will Surely Enjoy!
Bonus 1
You have an opportunity to enjoy the New Release of VideoProc celebration sweepstake in which you could win GoPro Hero7 and accessories. How to join?
• Visit GoPro video resizing page
• Enter your name and email address
• Check rules before applying
• If you are ok with terms and conditions you can click on count me button.
Don't Forget The Date For Registration- October 26-2018
Bonus 2
Free trial! Yes, you read the right! It is available on free trial for maximum 15 days. If you want to make a try of it follow the given steps for download.
Step1– For download, you can visit the above-mentioned page
Step2– Click on the free download button
Step3– You can see the license key and the execution file immediately.
Step4- Follow the instructions to install
Step5– Enjoy your new software
Final Thought
VideoProc is a quality concerned with Media Converter which can download music playlist from thousands of sites. To process and convert the files there are six methods which you can easily check on its official page. I would strongly recommend you if you are going to purchase any software for a quality video you must try it because it is best and help you to post your videos on Instagram and YouTube easily without any comprise with quality.
So enjoy your software that works in 4 ways such as video, DVD, downloader and recorder. Go with this full remote speed and enjoy your streaming!
It will be a right choice for you! Hurry up! Book your trial today! Book your seat as well for celebration!