4 Tips to Using SEO to Help Your Website Show Up on Google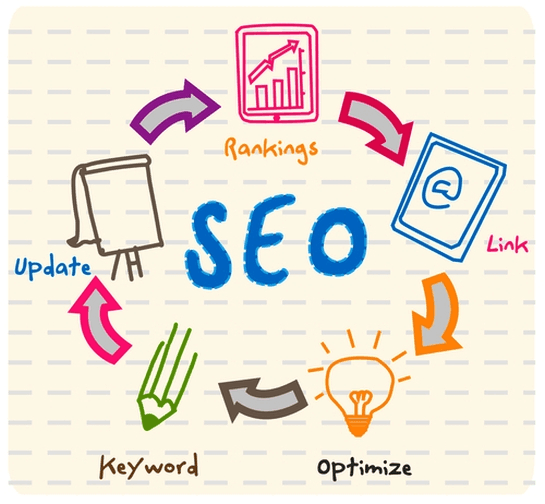 Business is fast migrating from physical locations to online platforms. And since buyers are adamantly in search of value for their time and money, only websites that meet these key criteria are likely to attract more traffic. For any given business with an online presence, more traffic means more leads.
Nevertheless, websites are not just limited to businesses striving to expand their digital footprints. They cover a much broader scope including different entities willing to share non-profit content to various audiences.
Regardless of which category best befits you, your website should not only show up on Google but also enjoy a good page ranking. A superior page ranking on the lead search engine can only be realized through competent SEO practices.
A few pointers that will aid you leverage SEO in letting your website feature well on Google include:
Offer solutions to what your consumers want
Your audience has questions. Hence, the only way to capturing their attention is through answering their queries. Apart from focusing on the keywords search, delineate questions that your website can directly and concisely answer. Consequently, ensure that you give solutions to the identified queries within the shortest time possible.
On a different note, web surfers are always in search of relevance. This means that you need to keep your website fresh with regularly updated content. As you implement the long tail keywords that naturally feature in your content, remember that engaging and valuable content determines how long your readers will spend on your website.
Always track your metrics
A site that consistently ranks well on Google can end up into a website not showing up on Google if the owner is not up to date with the metrics. Tracking your website's metrics lets you know your current position regarding search engine optimization, and the improvements you need to make for consistent positive results.
Know how many visitors find your website on Google, and how much time they spend on your site. Furthermore, distinguish the keywords that drove the highest traffic to your website. Do not forget to diagnose and fix penalties if any, frequently.
Also, always make an effort to learn how the ever-changing Google ranking algorithms work. Optimizing your website in resonance with these algorithms yields long-term success.
Optimize your website's adaptability to various platforms
According to various statistics, nearly 50% of web users expect sites to load within two seconds. This means that websites with excellent content could be losing more traffic as a result of their adaptability to different browser interfaces. To abate the chances of your prospective audience abandoning your site, ensure that it meets their expectations concerning speed by loading as fast as possible may it be on mobile or desktop platforms. This is part of offering solutions to what your consumers want.
Linking your content on your web content on various social media platforms such as Twitter, LinkedIn, Facebook, and Instagram can play a significant role in helping your website rank well in Google. Establishing your social presence with quality content presents a better chance of driving more returning traffic to your site which in turn helps in ranking well your platform.