Simple Ways to Recycle Your Old Printer Cartridges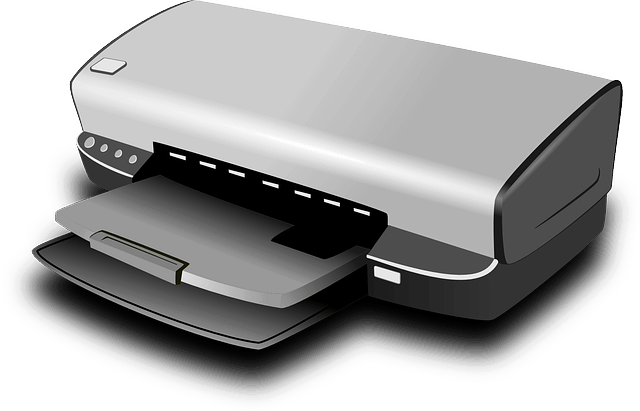 Over 500 million printer cartridges are sold every year in the United States, over 350 million of those end up in landfills when emptied out. Remanufactured Ink cartridges like the one sold by Yoyoink.com are not only recyclable but also reusable. With the cooperation of individuals and businesses alike, we can make a difference and reduce our carbon footprint. Read on to find out about the more eco-friendly ways to handle your empty printer cartridges and keep them out of landfills.
Refill Them at Your Local Office Supply Store
Many office supply retailers offer ink refill services. These stores are all over the United States, so all you have to do is check online to see if your local stores offer ink refills, and bring your empty cartridges. From there it'll be straight forward and they will refill your cartridge. Stores like participating Walgreens and Costco locations offer these services in their photo departments as well.
Refill Your own Ink Cartridges
Office supply stores and online retailers often offer printer cartridge refill kits that include a bottle of ink, a syringe, a screw tool, plastic gloves, and instructions.
Firstly make sure you're wearing the gloves and have paper towels set around the area you're working with. Refills can get messy and the ink is potent. and To refill, you will draw ink into your syringe slowly.
If you do it too quickly, you can potentially create air-gaps in the syringe that can block your ink cartridge.
Once your syringe is full and without air bubbles, inject the ink through the designated hole on the cartridge. It is best to fill the cartridge to near-capacity rather than full capacity to prevent leakage.
Allow the ink to set for a few hours in the cartridge for the best results.
Recycle Through a Local Facility
There are plenty of recycling facilities across the United States, so finding a local place to recycle your cartridges is likely easier than you may think.
If you're unaware of any in your area, check Earth911 to find the one closest to you. With the material you wish to recycle and your zip code, the site will provide a list of recycling locations in your area. Earth911 has an app as well called iRecycle, if you prefer to operate off your phone.
BeRecycled, RecyclerFinder and RecycleNow are some other websites that offer services of the same ilk.
You can even band together with other business people in your neighborhood to make it more efficient for your efforts. This could also be beneficial for the next way of properly disposing of printer cartridges.
Sell Them for Personal Profit or a Charity
There are a number of independent charities and programs that will pay for used printer cartridges. Some organizations have frequency and volume minimums to use their service.
For business owners, hitting these minimums would not take very long in most cases. There are charity recyclers that put pay money to charitable causes or schools with every cartridge they get, and there are ones that will pay you directly for your contributions.
Depending on how often you print or how many cartridges you typically go through, this could provide a nice return on your investment into printing and recycling simultaneously.
Once you're signed up, most organizations will send you all the supplies you need with simple instructions on how to donate.
Return Cartridges to the Manufacturer
Most manufacturers package their printer cartridges with a returnable envelope.
If yours doesn't have that, then call or check the manufacturers' website to see if they offer or support a recycling program of some sort.
The guidelines for how to pack and ship cartridges to avoid leakage is often provided by manufacturers, so just be sure to follow their instructions.
Once it's shipped, the manufacturers will take it from there!
No matter your preference, there are plenty of eco-friendly options at your disposal.
Recycling printer cartridges could easily become routine, especially for businesses.
By educating each other on the importance and surprising convenience of recycling, and making a cooperative effort to properly dispose of our printer cartridges, we can prevent the number of cartridges in the landfill from being so high, and reduce our carbon footprint.