RuneScape Releases Orchestral Score on Spotify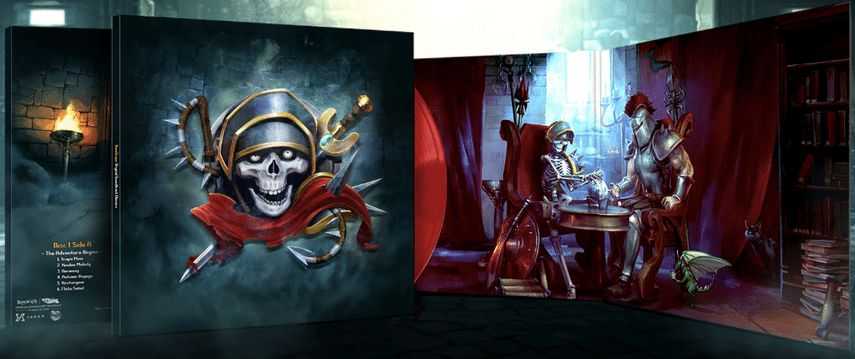 In truth, games appeal to the player in varying ways. For many, innovative gameplay concepts and inventive systems are enough to provide stimulation. All the while, others lean towards world-building ideas, the creation of atmosphere, and musical input to garner levels of immersion.
However, music is a facet, often overlooked in video games, commonly overshadowed by pretty visuals and entrenched mechanics. But there's just something about an OST that can sweep you off your feet with a swirling musical score. Speaking for myself, I've always been highly susceptible to music and its effects, especially when it comes to video games.
Recently, RuneScape took to Twitter to announce the arrival of the RuneScape orchestral collection on Spotify. Undoubtedly, a release that will come as welcome news to many. Here's what RuneScape had to say on Twitter:
"Harmony, Coming of the Light, Sea Shanty 2, Book of Spell… they're all on @Spotify!."
Now then, RuneScape is not the only game to understand the importance of music in video games. And so, the MMORPG follows in the footsteps of many accredited titles. All of which have used Spotify at one stage or another, as a platform in the past.
Besides, following the release of a game, it's an excellent way for companies and musicians to make content accessible to the public while generating steady revenue in the process. Everybody wins.
Is your RS3 gold in short supply? Well, you've come to the right place.
For instance, fans of the Last of Us, can access the moving melodies of Gustavo Santaolalla on Spotify. Alongside other great soundtracks. Such as the Journey composition by Austin Wintory, Jeremy Soule's epic Elder Scrolls collection. And of course, the sci-fi infused beats of Michael Mccann, which act as the perfect accompaniment to the futuristic world within Deus Ex.
And the great news is, fans of the orchestral sound can listen free of charge. That said, the experience is considerably better with a premium Spotify subscription, primarily, because it doesn't come inundated with ads every five mins. Those of which tends to break the immersion factor. But if you're the patient type, and don't wish to pay a monthly fee. Then, all that's needed is to sign up to Spotify on a free basis.
Whether you're listening for a nostalgic blast from the past. Or rather, you're looking for some calming, therapeutic tunes after a long day at the office, there's something here for fans and newbies alike. With that in mind, why not check it out today. After all, it won't cost you a dime. So really, what is there to lose?
We want to hear from you, the gamer.
What do you make of RuneScape's venture onto Spotify soil?
Also, are you happy to see this orchestral OST land on the platform?
As always, we welcome any contributions. So please, get in touch via the chat below.
But before we say goodbye, why not top-up your RS3 gold kitty bank today. Besides, you never know when the extra stash may come in handy.