How Much Could Outsourcing IT Save Your Business?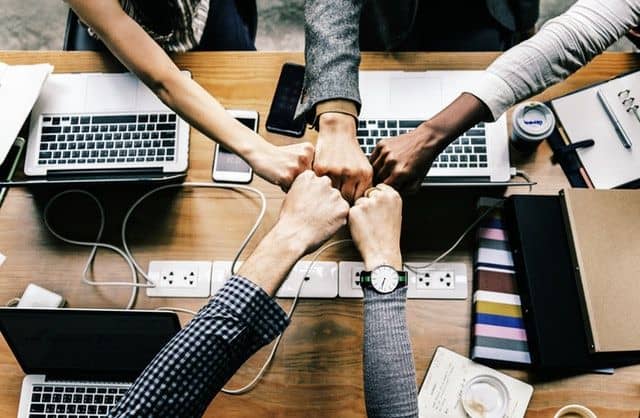 There's an increasing number of businesses who are turning to managed service providers – otherwise referred to as 'MSPs' – to handle their IT support needs.
But why?
Well, in many cases, the overall truth is cost, especially when you weigh up how much bringing onboard a great MSP will cost you, versus recruiting and maintaining an in-house IT team.
The fact of the matter is though, no two businesses are the same – so what works for one company might not be a good fit for yours. With that in mind, we've had a look at some questions that'll help you work out exactly how much you could save if you outsource you IT support provision to an external managed service provider.
How much does downtime cost you?
Are you ready for one of the most shocking statistics in the world of IT?
A single hour of downtime costs 98% of businesses over $100,000. Perhaps that's accurate for your business, perhaps it's significantly less, but either way – downtime costs – and unless you've got someone guaranteeing that it won't happen to you, every day is a roll of the dice.
Most managed service providers will work with you to put together a service level agreement (SLA) that will help you work out how much downtime (if any) is going to be acceptable to your business. There are some instances where it's required for maintenance, and in those situations, an MSP will often work around the clock to minimise impact.
If unexpected downtime has cost you money, outsourcing IT to someone who can keep you on track can be worth a huge amount.
Do you lose business because you can't scale quickly?
How many opportunities pass you by because you just can't the necessary infrastructure into place as quickly as you'd like – or rather, as quickly as your competitor can?
Then again, perhaps there's another question to ask; how many opportunities to do choose to ignore because you know you can't scale in the time needed?
Often, establishing infrastructure in the time that's needed to win you the right kind of business is impossible – and it's simply because there's so much to do. What's more, without a detailed roadmap of how to get things done, you're likely to stand little-or-no-chance of rolling things out in time.
With an MSP, you're dealing with people who roll-out infrastructure changes on a daily basis – they've got processes and practicalities down to a fine art. If you know what to look for when you're choosing a managed service provider, you'll find a company who gives you a new confidence when it comes to driving your business forward.
Do you have the breadth of experience to implement best practice?
When you've got an in-house team of IT professionals, they're likely to be dealing with the same issues very infrequently – which means it can take them a long time to establish the most efficient ways of working around certain problems.
When you have no 'best practice' measures in place, issues take significantly longer to handle – and, as we know from our downtime figures, issues that take longer to handle cost you significantly more money in lost revenue and wasted resources.
When you bring an MSP into your business, you've got a team of people who are tackling issues across a host of companies on a daily basis. They don't just have a loose best practice plan in place; their entire way of working is hinges around them being able to work as efficiently and quickly as possible – to make sure they can move onto the next client job.
A speedy service for an MSP maximises their income – and minimises any loss you'll experience, a true win-win situation.
Do you know how much IT support will cost next month?
IT tends to be unpredictable – and while this might not represent a logistical problem for your team, it certainly can represent a problem for the people who keep their hands on your company's purse strings.
Have you ever had to bring in an IT specialist?
Have your team ever required short-notice training?
Have you ever had to quickly cover sickness or holidays?
Have you ever needed specialist security advice?
A staggering 86% of companies have to do one of these things every year – which makes 'unpredictable' actually more like 'highly probable' when it comes to running into additional costs.
With a MSP, these costs are fixed when you sign a SLA at the beginning of your contract with them – and can be moved quickly if you need to scale your operation up or down. Not only will an MSP save you money vs. an in-house team, using one will also make your outgoings extremely predictable.
Do you know how much IT recruitment costs?
Have you ever considered how much it costs your business to recruit someone? Again, we're working with averages – but that figure for most companies is somewhere around $20,000-$30,000, factoring lost time on the role, the time that the process pulls from other people in your business – and the ongoing training requirements before that person's at their desk.
In fact, IT recruitment is likely to cost more, considering our last point about the relevant training too.
If the money involved with putting together an IT team just isn't feasible – an MSP is a quick way to an instant and well-trained team that can get working from the word 'go'.
Is your IT support covered 100%?
When you've got mission-critical IT systems in your business, leaving them unsupported could be a quick way to derailing your whole company's day, week – or longer.
So, what do you do when your team need time off? Or you get a phone call saying they've been struck with food poisoning? Or, worse still, that they've found a new job and will be leaving next month?
There's virtually no company who can go without IT support, so having a managed service provider onboard means you'll never have any potentially costly gaps you might find yourself facing…