The Importance of Understanding Cyber Security for Your Business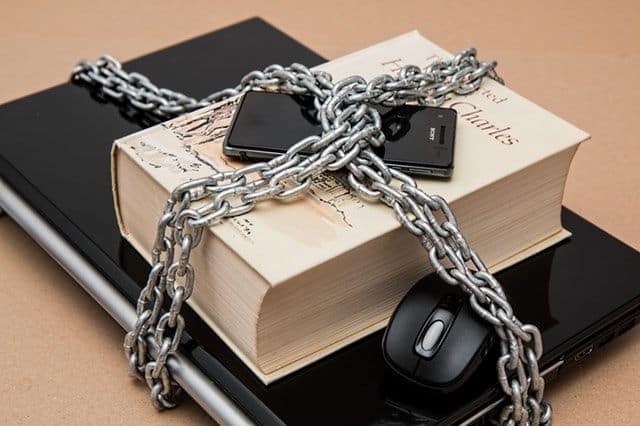 Cyber security is no longer a topic confined to your IT department – in 2018, it's a topic every Managing Director and CEO needs to understand.
For businesses without the correct security standards, implications can be permanent and, oftentimes, you won't realize your networks are vulnerable until it's too late.
Cyber security is about risk management – meaning you should never be complacent. Technology is always changing, and the tools and tactics used by hackers are evolving constantly. This means corporate cyber security should involve a constant cycle of reassessing and managing risk.
Here's why keeping up with the latest ways to defend your business should be at the core of your corporate strategy.
Protecting your finances
Too often, business leaders in small to medium enterprises view cyber threats as unlikely risks, and think the impact of cyber crime is a moderate inconvenience at worst.
This is no longer an accurate picture. US businesses suffer thousands of cyber attacks per week, and the average cost is rising. There was a 29% increase on the total cost of data breaches between 2013 and 2017 – and the total global cost of cybercrime is set to reach $2 trillion by 2019.
Not only do you run the risk of accruing fines in the event of a data breach – the very foundations of your business could be at risk, including your profits and assets. When a lot is at stake, it is important to stay tuned in to the latest in business security.
Small businesses often suffer worse impacts than larger organizations, shelling out an average of $38,000 to recover from a single data breach. Financial losses can cripple a business, so the risks of a security breach should not be underestimated.
Protecting your reputation
When Target was ordered to pay $18.5M for a 2013 data breach – compromising the financial data of 41 million consumers – the retail giant lost more than just a penalty bill.
Large, public security breaches reduce all-important trust of customers and shareholders alike – whether we're shopping in a department store or transferring money and data through corporate channels, people want to feel their personal information is secured from falling into criminal hands.
Loss of trust can be the most lasting impact of cyber crime, since it can tarnish a company name for years to come – and the bigger the breach, the bigger the story.
It's important to regularly update your software and hardware, reading up on the most advanced, fully encrypted Point of Service devices and the best ways to run software updates.
If you've worked hard to build your brand name, you need to work hard to protect it from negative press coverage.
Protecting your growth plans
Too often, cyber crime is associated with professional hackers and malicious organizations. But, a significant percentage of cyber breaches come from inside your company walls. Resentful former employees can feel a sense of ownership over projects they've worked on, taking data with them if they leave, or employees steal proprietary corporate data when they are fired.
This can leave your business open to threats from competitors – your software, customer details or business strategies can fall right into their hands, meaning your plans for growth and expansion are suddenly redundant.
Learn how to implement proper internal cyber protection programs, and you can guard against this type of threat.
Guarding against operations disruption
Business leaders can underestimate the disruption a data breach will cause, as staff attention is diverted away from growth and development, to keeping a corporation afloat.
The good news is that implementing basic cyber security protection can help protect your infrastructure in the event of a cyber attack: securing your network-connected printers and enabling two-factor authentication (although some companies opt for multi-factor authentication services) is a good place to start.
To truly stay on top of corporate cyber security, it's important to stay one step ahead. Get inside the attacker's mind, to understand where they attack and why, as well as the methods you can use to defend your empire. By appreciating the cost – in term of finance and reputation – you can focus your mind on the importance of getting this aspect of your business right.