iSkysoft PDF Editor Pro for Mac
One of the most well known and secure forms of sending a document online is the Portable Document Format commonly known as the PDF. It is one of the safest and most reliable methods to send any text, picture or another document. Creating a PDF is very easy but editing a PDF is an equally difficult task. When you are using a Mac device, the problem of editing a PDF becomes even more difficult.
So what do you?
No need to fret because here is the solution for all Mac users out there! 'iSkysoft PDF Editor Pro' is an amazing piece of software for Mac that helps you edit PDF files with ease. It is not just reliable and safe but also extremely easy to use. In this post, we'll learn more about this fantastic tool.
Brief Overview
So what exactly is iSkysoft PDF Editor Pro?
The answer to this is that it is a complete solution when it comes to editing your PDF files. With this tool you can edit, convert, secure, markup, and share the PDF files easily. The software is available for Mac as well as Windows with important features like Forms and OCR.
iSkysoft PDF Editor for Mac: User-Friendly
There is no point in creating software that is difficult to use. The biggest plus with this software is that it is easy to use. Even before we come to the detailed features, the interface of this tool is what catches your attention. You can easily navigate through all the function from the main interface window and through the pages via the thumbnail on the left side. All the functions are in one place and you'll just love to skim through the interface.
iSkysoft PDF Editor for Mac: The Features
Getting to the features is what we've all been waiting. So here is a look what this amazing software has to offer the users of Mac Devices.
iSkysoft PDF Editor Pro is an amazing software that has got a lot of editing tools for Mac devices. With this software, you can edit PDF easily. It allows you to align and distribute texts fields to edit texts in your PDF. Besides this, you can also add, delete, extract, replace or crop images on PDF files with a few clicks. Not only this you can easily insert, delete, rotate, crop, replace, rearrange or organize PDF pages too. The features don't just stop here; you can also split a PDF file into separate pages or combine multiple PDF files into one single file. The problem of merging unlimited files into one PDF gets solved with software.
Markup and Annotation Tools
iSkysoft PDF Editor Pro offers Mac users with multiple markups and annotation tools. These tools let you easily mark up PDF so that the receiver gets to know any modifications.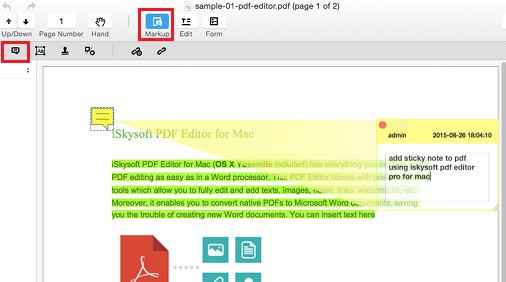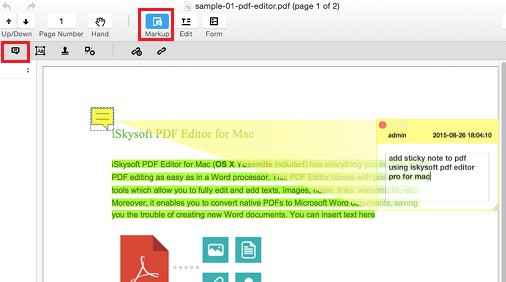 You can also freely show or hide annotation in the PDF documents.
You can highlight, underline, strikethrough the important points in your PDF file.
To make your PDF more attractive and informative you can add sticky notes, text or call out comments.
Make your PDF more connective by changing PDF text or background color or images.
Add watermarks to your PDF or remove them.
You can easily remove multiple kinds of annotations from one single PDF.
Easy Create & Convert PDF
The iSkysoft PDF Editor Pro is the undisputed champion when it comes to creating and converting a PDF file. You can easily create PDF files from existing PDF files, web pages, images, EPUB and other texts in just a matter of minutes. Before saving these files you will also have the option of editing and marking them up. The best thing about iSkysoft PDF Editor is that you can convert a PDF file to several output formats like Word, PowerPoint, Excel, HTML, EPUB, Rich Text, Plain Text, and images and yet keep its original layout.
Edit and Convert Scanned PDF with Ease
The iSkysoft PDF Editor for Mac is equipped with the fast and accurate OCR (Optical Character Recognition) technology.


What this technology enables you to do is that it lets you edit, copy and search scanned PDF files. The great thing about this feature is that you can convert even the numbers and symbols apart from plain texts. With this cutting edge tech, you can convert your scanned PDF to other formats like Excel, PowerPoint, EPUB, HTML, images and plain texts. OCR supports multiple languages like English, Spanish, German, Turkish, Bulgarian, French, Portuguese, Polish, Italian and much more.
Fill and Create PDF Form
With this software, you can fill PDF forms and edit them without any difficulty. After you have entered all the data in the file, you easily import and export the content. Not only filling PDF forms, with iSkysoft PDF Editor you can also create PDF forms. You can add a text field, buttons, and tabs while creating your PDF form. To help you with this there are many PDF form templates available on the site.
Safe and Secure PDF
There numerous ways in which iSkysoft PDF Editor Pro for Mac keeps your PDF files safe. It gives you the option of adding password and permission to your PDF. You can also put custom stamps and e-signatures onto your documents and PDF files.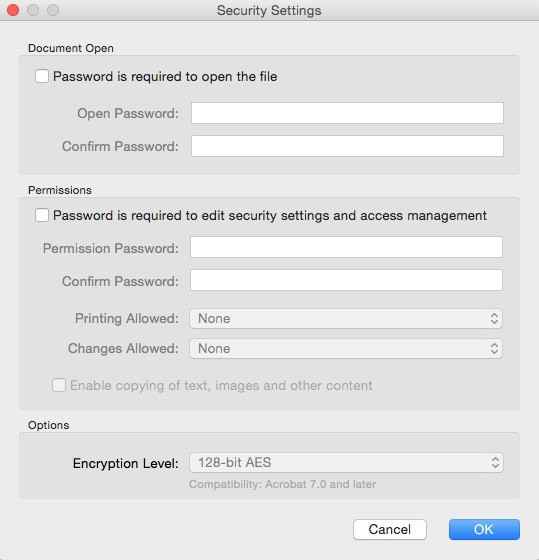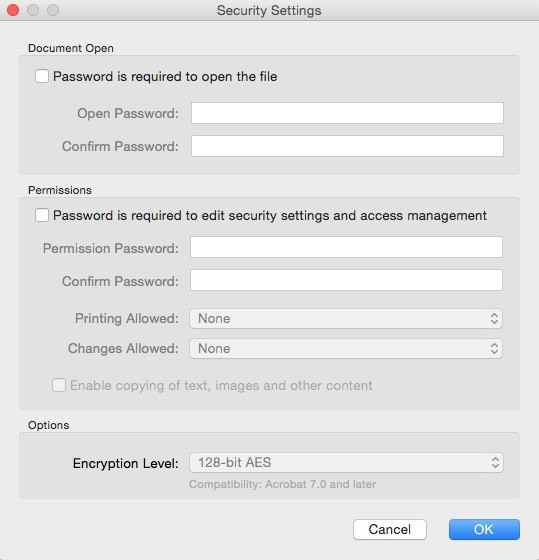 You can add passwords that will stop others from viewing and editing your PDF files.
You can place custom stamps for identifying the owner and related authority.
Digitally sign your PDF files with your handwritten or image signature.
With iSkysoft PDF Editor Pro for Mac you can share files easily with your friends and family.
Take a printout of PDF with custom print options.
Easily attach your PDF files to emails.
Compress PDF files without losing quality or format.
Get preview before compressing the file.
Edit Images
The great thing about iSkysoft PDF Editor Pro for Mac is that it even lets you edit the images on a PDF file. Well, this is no less than a revolution since this was never heard of earlier. With just a few clicks you can crop, replace, extract, and change the location of the images easily.
Split PDF files
This sounds interesting, splitting PDF files?
Yes, you can split a PDF file or combine multiple PDF files into one single file. If the sizes of PDF files are large, you can even compress them.
Pricing:
This amazing piece of software is available for you at a price of $99.95. Even though there is a 30-days money back guarantee but we would recommend users to try the trial version first. It is a value for money tool very effective when it comes to creating, editing and sending PDF files.
What makes iSkysoft PDF Editor Pro Special?
There are countless reasons to buy this awesome software for your Mac devices.
It is 100% clean software that is from any malware or virus.
It has an incredibly easy to use interface with gliding navigate.
The security of your PDF is top notch and uncompromised.
The OCR functionality is cutting edge that is available only in handful PDF tools.
The Final Verdict
Coming to the bottom line of iSkysoft PDF Editor Pro, we'll say that the overall performance is excellent and seamlessly. This is a stunning piece of software to edit PDF files on your Mac device along with other PDF documents. This tool will just make it so easy for you to edit your PDF files at any situation. With just one time payment, you can own this tool for a lifetime. But before you plan to buy iSkysoft PDF Editor Pro makes sure you have a device running on OS 10.7 or above version.