How to Unlock Your Android Phone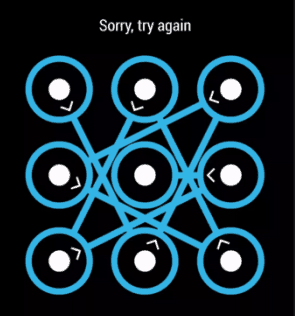 Everybody needs privacy and there are many things that we don't prefer to share with people or our closed one's also. On our Android Mobile we attain our privacy through locking our phone by setting Pattern Lock or Pin. Things are good if our password is strong and we remember our password. But if we forget our password or Patter Lock then it would become a headache for us to unlock our Android Mobile. If we are not aware of  unlocking techniques then our Phone would be unusable. It seems like comedy that first we set our password and then we forget it but this thing happens with lots of us in real life. We as humans tend to forget the things that we take as casual and also in this distracted full world where we have to keep track of many things in our life, its really difficult to remember all the stuff even though its important for us. Well, enough of introduction lets talk about the real stuff- How to Unlock or Reset our Android Mobile Pattern Lock ? Well it's simple if you remember your Gmail password or if your Phone is connected to the internet. Therefore first let's walk through the easy stuff.
How to Unlock your Android Lock Screen Pattern using Google Login ?
1. Enter wrong Lock Screen Pattern five times then you would see "Forget Pattern?" button at bottom.
2. Now you would be prompted to enter a backup PIN(if your are using Android 4.4 or above) or Google Account login(Gmail's username and password).
3. If you Remember any of them just enter them and then your phone will be unlocked.
Congrats,if you unlocked your Android Phone using this method. I know it feels really good as it has happened with me.
How to Unlock your Android Mobile using Android Device Manager(ADM)(Don't worry you don't have to download or install it)
To use this method you need to have some prerequisite. You should have Activated "Android Device Manager" on your Phone.
Open: google.com/android/devicemanager on your computer or on any other Mobile phone.

Enter your Gmail Credentials that you have used on your locked Android Phone and login.

Select your device that you need to unlock.

Select "Set up Lock & Erase".

You would be asked for setting up temporary password. And then click "Lock".Now your phone's previous Pattern Lock would be disabled and new password would be set.

Now on your phone you would be asked for password. Enter the temporary password you have set in the previous step.(Don't foget it this time HeHe)

Now you can set your new Pattern Lock or Password.

That's it!!! It's time to party…just kidding
Up to now was the easy stuff, what if you don't have Internet connection on your phone or you don't remember your Google Credentials. Don't Worry there are ways to tackle this problem but you have to do some more work compared to previous methods  of unlocking your Android Phone.
How to unlock your Android Device( Factory Reset Method)
This method is risky as it would delete all the data in your Internal Storage i.e all your Apps and Phone's internal data would be deleted.
Switch off your Phone, Long Press Power button and tab onto "Power OFF".

Wait for at least 10 seconds after Switch Off and the Goto Recovery mode

Ya, most of you won't be familiar with Recovery Mode. In this mode, you can do many cool  stuffs like rooting your Android Phone or Setting up Custom ROMs etc but it is recommended for Advanced users as wrong usage could brick your phone also.
How to Enter Recovery Mode ?
For Samsung devices :
Press "Volume UP + Power key + Home key" at same time and hold it for sometime.

If you pressed correctly you would enter Recovery Mode.
For other devices except Samsung:
Press "Volume Down + Power key" at same time and hold it.

Welcome to Recovery Mode in your phone.
4. After entering Recovery Mode- you cannot use your phone's touchscreen. You can move through the options using Volume Up and Down Key and use Home Key or Power key to selection any option.
5. Just Goto "Wipe Data or Factory Reset or Delete all user Data" Option. Say yes to warning message that is displayed next.
6. Now move onto Reboot Phone option on the top of the options list.
Voila, your phone is Unlocked.
Hope, this article helped you. 
Keep visiting TechGeekers.com for more cool stuff.