Best Fashion Shopify Themes That You Can Download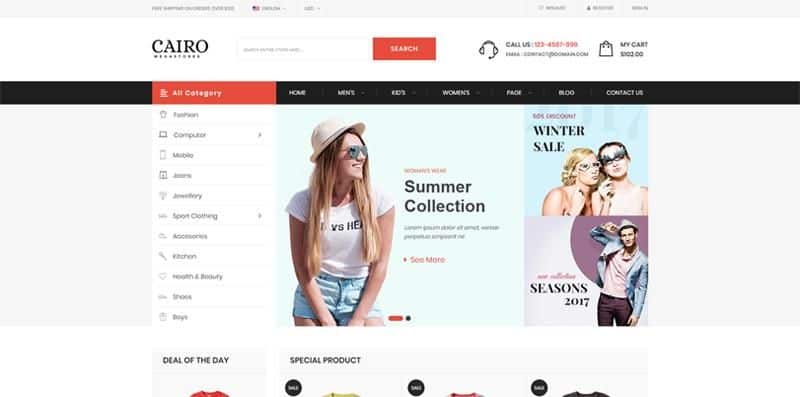 How are you going to design your ecommerce store?
If you have not thought much about it, go to premium Shopify themes. The themes that you will get here are nowhere available. Placing content and stuffing it with the appropriate images is not just enough. Looks matter! After all, it is the presentation that counts.
If fashion Shopify themes can provide your site so much benefit, why not take a look at the best themes!
5 best Shopify premium themes
Cairo
This theme adapts to all online stores, provided that it is not restricted to a particular category of product. If you are about to launch a huge range of products, this is the best suited for you. Cairo has all the important elements that can attract viewers. Also, its features are very attractive. As a whole the theme looks clean, compact and very much user friendly.
What makes it the best amongst the Shopify themes is the presence of countdown timer. This timer will help you make an announcement of the beginning and ending of a sale. So, the shoppers will get alert about the products and their availability.
Limas
Are you looking for an online store that is flexible to customizations in the future? You have come to the right place! The whole theme is divided into various weird sections. These divisions differentiate the products so that the shoppers can reach to the specific products right away.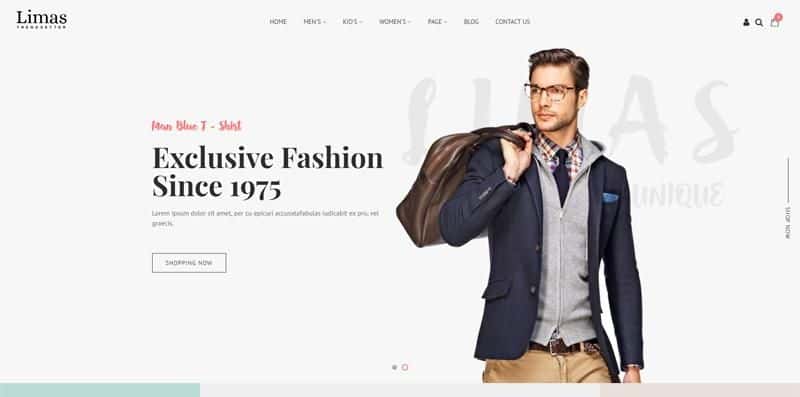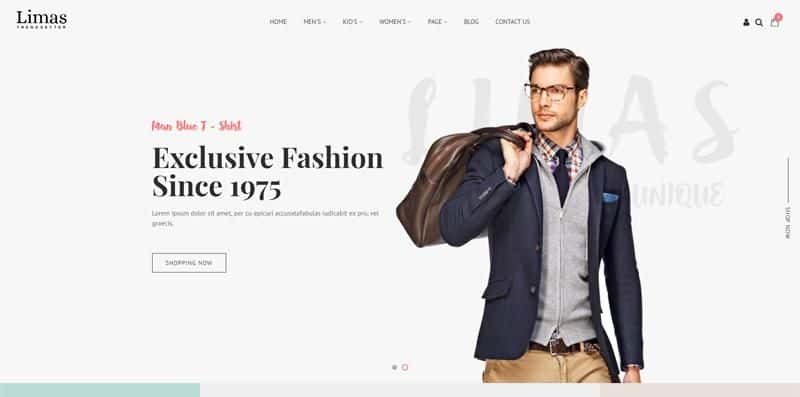 The flexibility of the theme is such that the new products keep on updating whenever available. The design of the theme is done in such a way that once you look at it, you are sure to feel good. It is so attractive! Moreover, its high level of customization widens up the features and facilities for the shoppers.
Kyoto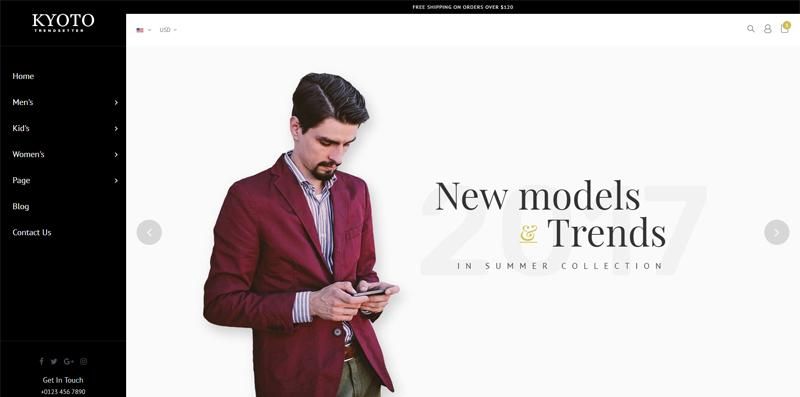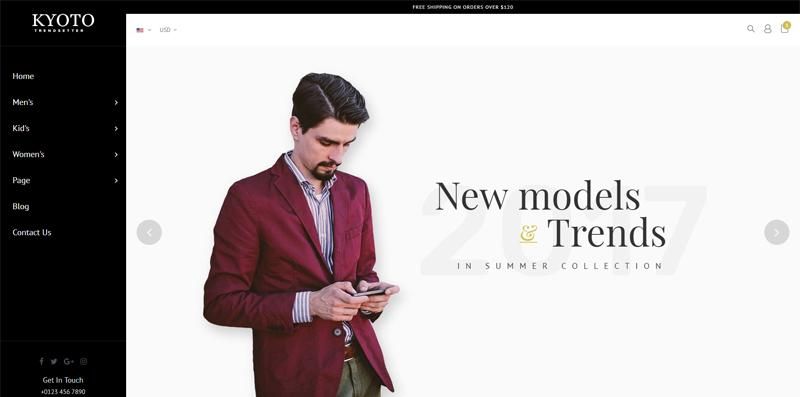 If your number of products is less and yet you want the shoppers to focus on them, Kyoto theme is for you. Since your focus is to make shoppers notice those limited products, therefore, the Kyoto theme is made very attractive. The navigation for each page is fixed. Hence, the user is sure to experience a smooth and stable surfing.
Aires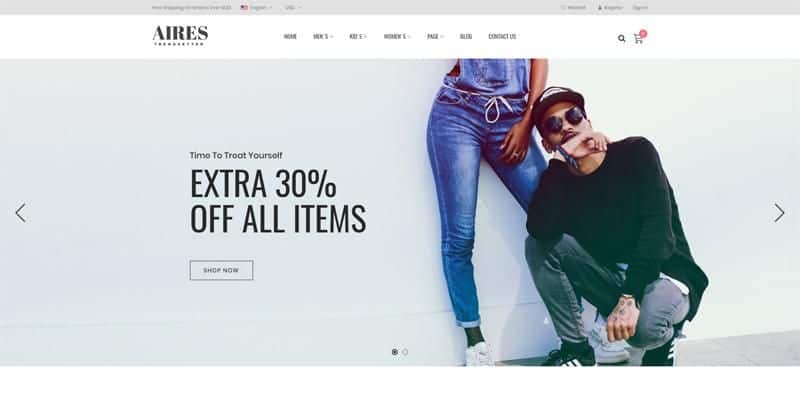 This is a theme that has a lot of variety in it. There are various templates, different snippets, and pages too. Hence, the user will get maximum flexibility. Its technological assistance has made it easy for the users to customize their choices. Adding up or cutting down sections, viewing as per grid, updating newsletters, etc. everything is possible under this one roof.
Florence
This is a good job by Thimatic theme. As an owner of a store, if your main criterion is to expand and grow your store in artistic sense, this is it! As you can understand by its name, Florence works in a similar manner.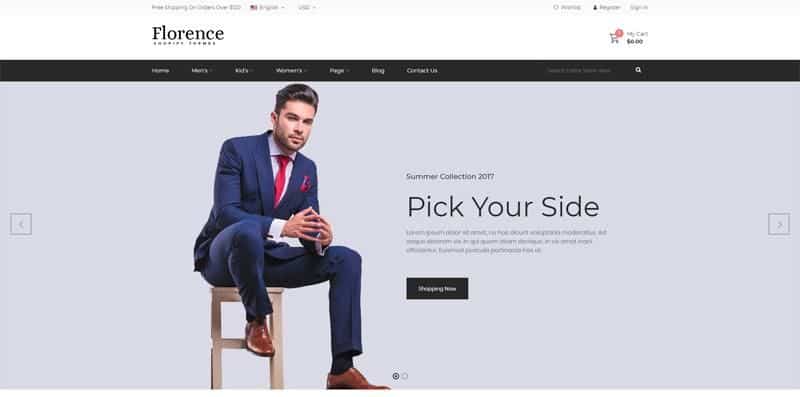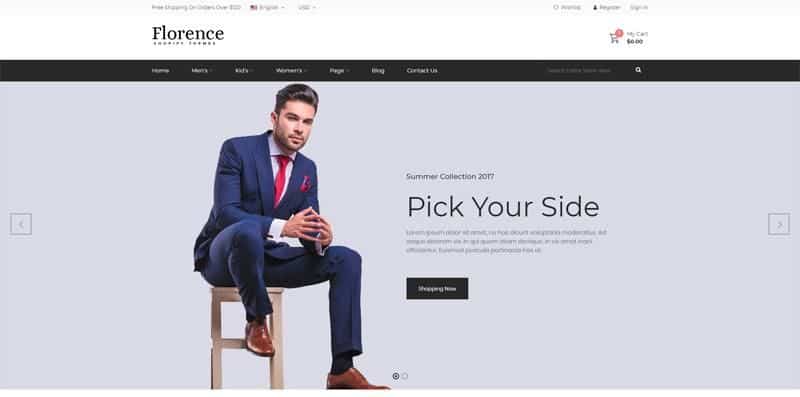 It is very much user friendly and attractive. The template is alluring. You can call it a storehouse of features. SEO optimization, viewing products in full screen, integrating Google maps, countdown timer, and there are so much more!