Essential Steps to Get Started With Data Analysis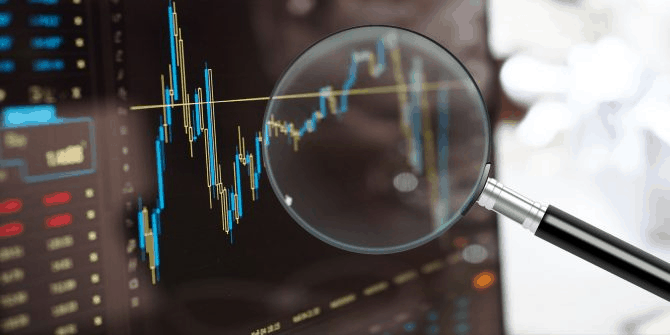 This day and age, businesses are constantly looking for ways to acquire new customers and retain the old ones. In order to do so, understanding the needs of each customer and personalizing the experience is of paramount importance.
This is where data analysis steps in.
Data analysis is the extensive process of inspecting, measuring, cleansing and analyzing data with the intention of discovering useful information and reaching insightful conclusions. The information gathered from data analysis helps businesses stay competitive when a new technology hits the market or when the demand changes. The data also helps companies anticipate future trends and tailor their offerings.
Considering the role of data in growth and sustainability of today's businesses, the field of data analysis has become indispensable.  That's why it's important for businesses to get their employees learn about data science and visualization to develop skills and knowledge to effectively analyze, visualize and communicate data insights within the organization
In this post, we'll explore more about a few essential steps that can help anyone get started with Data Analysis
Define your Framework and Requirements
The first and most crucial step in getting started with the process of data analysis is to define, understand, and target the data that will be useful to your organization's framework.
The data that you are collecting and analyzing must align with the goals and objectives of your business.
A strategy for analyzing data is greatly helpful in guiding analysts through the rules and requirements of the category and quality of data required by their organization.
You can also use the effective strategy called the "Group Hug," in which you can convert your content or data assembly into a group strategy to create much better data that is optimized for impacting your organization.
Most of your data analysis process is determined by your organization's measurement of the framework and your data analysis strategy.
Collect your Data
Once you have understood the requirements and have your goals figured, it is important to first collect and then measure your data with the tools available to your organization.
In order to collect data, a data analyst has to manage, mix, and merge data from as many sources as possible. This can be a demanding task to undertake, and that is why the demand for data analysts and data science professionals are in great demand.
Here are a few ways and sources from where you can get some data to analyze for your organization:
· Connect to the database of your company or ask your IT team for the available data. You can start examining and evaluating the information your organization has been collecting and how it could help in meeting their goals.
· The internet is full of open data and datasets for you to use for your information. You could use census data or open street maps that will help you understand the demographics of your local area.
· Use the API's your company has been using in order to collect and analyze data. This process can be a little tricky, but with the help of a coder, there are a lot of possibilities of bringing in a lot of external data.
You could use a checklist maker to maintain all your data collection sources in one place and keep track of the different source you can generate data from for your company.
Collecting the required and sufficient data will become more comfortable with the application of these tips and with the resourcefulness of these and other such sources.
Measure your Data
Once you have collected your data from all the different sources, you must determine the tools and techniques your organization will apply to measure your collected data.
For measuring data effectively and efficiently, it is essential to pick the right tools for measuring. Make sure that you choose tools that support your techniques of measuring data and allow you to collect and integrate data from different sources.
For example, if you are a medical practitioner, you could make use of practice management software to manage all your data like your appointments, calendar, clients, payments, etc.
Make use of tools that help in measuring the critical defined elements in your framework of analysis and responds to the findings of your data for your use.
Scrub your Data
Scrubbing your data is the process of finding and amending any surplus or incorrect data that is not required.
Some of the collected data might be repeated and stand irrelevant to your institutions' goals. Computers cannot be as reasonable and responsive as humans are, and so it becomes essential for a human to undertake such tasks.
Some small businesses can also find it hard to manage their man force and could use HR software for small businesses for managing all their tasks related to their organization.
There are many data scrubbing tools available and can save a data analyst a lot of time by dealing with a lot of information or data coming into the database.
Data Analysis
After understanding your requirements and going through all the other processes of collecting, measuring your data, and scrubbing up your data, it is time for all that data to be analyzed.
There are many methods to analyze your data; some of which are data visualization, data mining, exploratory data analysis.
A data analyst or interpreter dives deep into the data to understand and identify trends, changes, etc. that can be used for the benefit of the organization.
The process of involving various team members' perspectives into account is one of the most successful ways of analyzing data.
Basically, any method of data analysis can be used as long as it helps the analyst in understanding and examining the data or information that has been collected.
Keep in mind the goals for which the data is being collected and analyzed in the first place.
Companies like Grabmyessay are great at preparing business reports, presentations, and marketing materials and can be of great help for creating reports for your data analysis.
The statistics of the analyzed data then needs to be compared to search for differences and similarities from the expected results of the data analysis.
Conclusion
There is a massive demand for data analysts, and employers are readily investing more time and money in data analysts and other data scientists.
Taking the right steps can lead to immense growth in the field of data analysis. Pick the right tools and create reports for your analytics strategy.