Outbound Dialers: Types, Benefits, And More For Your Business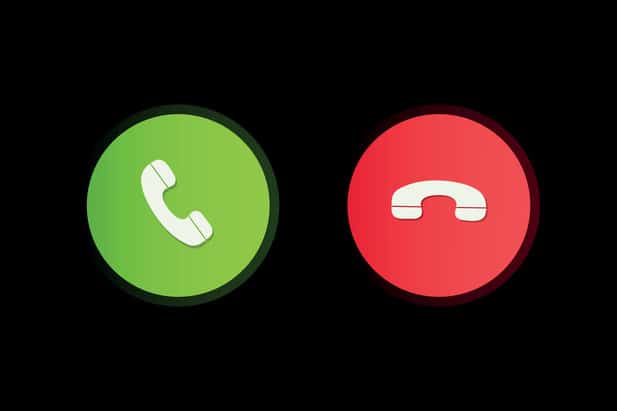 You may want to call your customers for various reasons. These include introducing a new product, promoting an existing one, conducting market surveys, etc. However, you can't successfully run an outbound call campaign without an automated dialer.
An auto dialer is a computer application that automatically dials customer numbers from calling contacts. It, therefore, saves your outbound call center agents or staff from having to dial numbers manually. So, it streamlines how your business communicates with customers, especially for large volumes of outbound calls.
Types Of Outbound Dialers
There are different types of outbound dialers. They include the following:
1. Preview Dialer
A preview dialer automatically picks customer records or information from a call list. It then sends those details to an agent who can then review them before placing a call. After previewing the clients' records, the agent can decide whether to call the customer or ignore it. Therefore, the preview outbound dialer gives an agent complete control over the dialing process.
Any business can utilize a preview dialer to connect with customers. However, it may be more beneficial to companies with complex sales campaigns where thorough customer research is necessary before calling them.
2. Power Dialer
Power dialing or power dialer is a call center communication software that automatically dials a contact number after the previous call is completed. This technology is mostly used by live agents to communicate with customers, one instantly after the other. And if a number is busy or there's no answer, the power outbound dialer immediately moves to the next contact or call without the agents' intervention. It makes agents more efficient since they don't waste time figuring out which customer to call next.
3. Predictive Dialer
A predictive dialer is an automated outbound software that places calls even before an agent becomes available. It automatically calls phone numbers until it detects a connection then it routes it to the available agent. Besides, it quickly moves on to the next customers after an unanswered call. This software enables agents to call as many customers as possible, thus boosting your call center efficiency.
4. Progressive Dialer
A progressive dialer is another widely used communication software in outbound call centers. And like predictive dialers, this system is implemented to prevent agents from manually dialing customer numbers to make outbound calls. It also presents customer contact information to the agent prior to dialing the phone number.
The only difference is that a progressive dialer will wait for agents to end their current calls before it dials the next contacts on the list. Besides, this application will dial only one contact per agent. That's different from a predictive dialer that can dial multiple numbers for each agent.
Benefits Of Outbound Dialers
There are several benefits of integrating outbound dialer technology into your business systems. They include the following:
Manual dialing can lead to increased idle time since agents must wait until calls are connected. You must also understand that if your call center has a manual dialing process, agents will likely waste a lot of time listening to busy tones and facing disconnected calls. You could have avoided that by utilizing automated dialers.
Most outbound dialers will recognize any element that can lead to a waste of time and skip them. For instance, if a customer takes too long to answer the call, the dialer will automatically dial the phone number of the next customer. That goes a long way in enabling your company to minimize idle time.
Increased Agent Talk Time
Another benefit of using outbound dialers is the significant improvement in agent talk time. As noted in the previous section, these types of software help eliminate manual processes, which leads to low idle time. Therefore, agents can spend more time communicating with customers. That helps improve client engagement and increase agent productivity.
Promotes Operational Efficiencies
Adopting outbound dialing technology eliminates manual dialing in your call center. It also helps deal with call constraints like call drops, busy signals, voicemails, and excessive wait time. It also ensures that only connected calls are transferred to agents. All these help promote your business's operational efficiency.
Increased Lead Conversion Ratio
When you integrate automation outbound dialer into the sales process, it brings agility to your call center. For example, software like predictive and progressive dialers displays customers' information before dialing. That allows your staff or agents to prepare for the call before it's connected.
With prior information or details about customers, agents can personalize their communication, which leads to better customer service. And that boosts customer experience and satisfaction, which goes a long way in boosting the lead conversion ratio.
You must find ways to lower costs if you want to run a successful company. And one of them is by implementing outbound dialer technology in your business systems.
Outbound dialer technology can help you reduce operational costs in many ways. For instance, you'll need fewer agents to handle calls. It also lowers clients' abandonment rates. All these helps minimize costs to boost profitability.
Improving sales is one of the backbones of enhancing a company's growth. It allows you to pay for operational costs and make profits. In fact, no business enterprise can survive without sales. Therefore, you need to find effective ways to accelerate your sales. And that's where auto-dialer technology comes in.
The technology enables you to contact more customers in no time. And the more customers you reach, the higher the chances of making more sales.
In addition to that, software like a predictive dialer helps eliminate guesswork and enables agents to connect with the right clients, which leads to closing more sales.
Outsourcing your call center function could be one of the best approaches to growing your firm quickly. However, you might not achieve that if you continue with manual processes. That's true since it hurts agents' morale. For that reason, you can consider investing in outbound dialers.
Outbound auto-dialers help agents become more successful in their objectives. And since most of them get paid commissions, this technology can help them earn more. That helps promote their morale to continue working for you.
Finding The Best Outbound Dialer
There are several types of outbound dialers on the market. However, not anyone of them can be suitable for your company. It's therefore important to be careful when investing your money in this technology.
You can implement various strategies to find the right dialer software for your business. These include:
Find A Compatible Dialer With Other Business Applications
The growth and success of your enterprise will majorly depend on how you streamline processes. That's true since only by simplifying procedures can your company save resources. And you can achieve that by automating most of your business processes. That means, apart from the outbound dialer, you'll also have other automation tools for accounting, marketing, asset management, procurement, etc.
Indeed, automating processes can help your business to thrive in the market. However, the tools you install should be compatible with each other. Therefore, you should find an outbound dialer compatible with other existing systems. That helps them work in harmony, thus promoting operational efficiency.
Additionally, consider investing in dialer software that integrates well with your business computers. They'll also boost the efficiency of your company.
Select A Scalable Dialer System
Today, you might be running a small company with a handful of customers, which also means a few call center agents. For that reason, you might be tempted to purchase any outbound dialer software you see on the market. However, that can be a total disaster in the future, especially when you invest in a non-scalable system.
With hardworking and dedication, your small company will grow and become a giant. And therefore, the non-scalable software you've already installed won't help you. As such, you'll be forced to install another new one to replace the existing one. But that requires extra investment, which hurts your company's profitability.
On the other hand, a scalable outbound dialer system can grow with your firm. It'll accommodate more customers and agents when your company increases in size. Therefore, before you purchase any dialer software you see on the market, determine whether it's scalable or not.
Choose A Simple To Learn And Use Outbound Dialer Sofware
The available types of outbound dialer systems are all different in terms of complexity. Some are difficult while others are simple to learn and use. Strive to find a simple one.
You'd want to invest in a simple-to-use outbound dialer for various reasons. One of them is to save time. When you install a difficult one, you may spend several hours or even days educating your call center agents on how to work with it. And that goes a long way in hurting their productivity and your company's efficiency. Additionally, purchasing a more complex dialer system may force you to hire experts to train you and your agents on how to operate it. That takes much of your money.
On the other hand, you can save time and money by opting for simple-to-use outbound dialer software. It ensures you don't waste much of your time training your agents. Besides, it helps eliminate the need to hire professional trainers, thus boosting your company's profitability.
Select A Dialer With The Right Features
Another effective approach to selecting the best outbound dialer software is to decide on the functions you need. For that reason, you should list all the features of the dialer system you want. Doing so helps you choose the dialer software that best suits your business call center requirements. For instance, if you want a dialer with speech recognition and the ability to preview customers' details before placing a call, you can invest in a preview outbound dialer.
Find A Software With Effective Security Features
One of the benefits of utilizing dialers to connect with customers is the ability to gather customer information. As such, you can make wise and strategic decisions. However, that can also come with a lot of troubles if the selected system can't secure customer information.
Today, cybersecurity attacks are on a high rise. Therefore, you can lose customers' details if you aren't careful. It's, therefore, necessary to find outbound dialer software that can help protect your customers and business data.
There are various features to check to ensure you invest in a secure dialer system. These include automatic updates, auto-clean, real-time scanning, single sign-on, and multiple app protection.
Purchase A High-Quality Software At A Reasonable Price
Investing in high-quality outbound dialer software is the way to go if you want your enterprise to grow in no time. That's true since such a system will likely be less prone to technical glitches. As a result, you'll effectively deal with downtimes or interruptions in your call center.
While that's the case, a high-quality system will likely come with a high price tag. But you must be careful when it comes to quality and pricing. That's important since some vendors will attack high prices on their outbound dialer software to make clients believe they're of good quality, and that isn't the case. Therefore, price isn't always a reflection of the quality.
You must also understand that very low prices don't always indicate the best deals on the market. Some low-priced outbound dialers are of poor quality and may not successfully streamline operations in your call center. Therefore, before you buy any system you see on the market, ensure the price attached reflects its quality. In simple terms, find a high-quality outbound automation dialer at a reasonable price.
Purchase Your Dialer From A Reputable Vendor
Finally, you may want to partner with a reputable seller to ensure you install the best outbound dialer into your company systems. That's important since you can't expect to find the right system from a company with a bad reputation.
The best way of determining the reputation of a particular outbound dialer vendor is to read online reviews. That involves browsing online to see what other clients say about your preferred vendor.
Most clients are honest and give genuine opinions about service providers. Therefore, you won't go wrong by reading online reviews to help make your outbound dialer software vendor. Ensure you source your system from a seller with a positively established reputation. In other words, the selected vendor should have more positive reviews than negative ones.
Takeaway
Investing in outbound dialer technology can be a game-changer to the growth and success of your business. It ensures you can communicate with more clients in no time. That increases your chances of generating more leads and sales. However, you must ensure you select the right system and work with a reliable vendor.