Cross Promotion For Mobile Apps- A Strategy You Shouldn't Miss Out On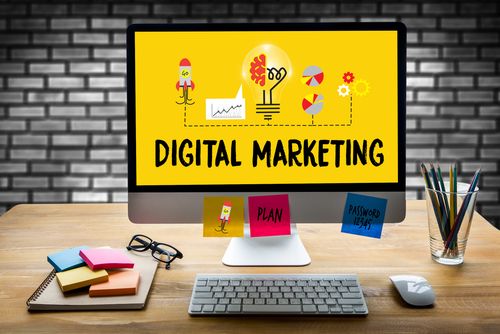 When it comes to popularizing a new mobile app, the task can be more daunting than you imagine.
The app stores have millions of apps and you will probably have thousands of similar ones to compete with. Moreover, app startups have budget constraints because they often spend a massive amount on design and development of the product.
When you reach the advertising stage, your budget may be just barely existent. At this stage, you will need to think of a marketing strategy that gets you effective results without costing a fortune.
Luckily, cross-platform is a tactic that fits the description perfectly.
Essentially, it involves ad exchange which lets you advertise your app by showing ready-made ads in the in-app advertising space.
So you end up using credits rather than dollars to showcase the campaigns to the audience of your choice. This makes cross-promotion an amazing outreach method, although there are plenty of more reasons why you shouldn't miss out on this strategy.
Let us share these reasons with you.
Save up on advertising cost
The best thing about publicizing your app through cross-promotion is that it enables you to save up on advertising costs.
Since the method works on the basis of ad exchange, you gain credibility by showing other ads for different brands. So you can use this credit for promoting your app on other platforms. This is done by displaying tailored ads to the curated target audience. So reaching out to the right audience is not a concern. You end up saving on your advertising budget and have a targeted campaign as well. There couldn't be a quicker, better, and more economical way of growing your user base.
Boost user retention
The strategy not only helps you with user acquisition but boosts long term retention as well.
The fact that an average user spends a lot of time exploring apps on their phone makes cross-promotion a huge opportunity for businesses.
When the user switches between apps and sees your ads once or more, they are reminded of your product and brand.
There are good chances that they would even return to your app every time they are on the phone, spending time viewing different ones.
If this isn't your first app but another within a group, you can seize the opportunity to use your already-existent client base for a greater reach. This particularly works if the new product matches the same app genre, which means that the users will be already interested. At the same time, you also get to dive headfirst into multiple markets with cross-promotion across apps of other genres. In this way, you end up getting the best of both the worlds by sharing your popularity with the audience in the same market as well as reaching out to the new markets.
Marketing collateral acquisition
Another benefit of cross-promotion is that it is compatible with collateral acquisition actions.
Your primary marketing tactics get stronger without interference or extra spending.
While the tactic does not affect other live promotions or campaigns, it actually augments the promotional efforts by reaching out to the viewers time and again till they are impressed enough to convert. This translates into a greater impact, with the audience seeing your app across multiple promotional channels and their mobile devices as well.
You widen the scope of your marketing collateral and strengthen your marketing portfolio. This translates into higher user acquisition growth ratio and greater brand recognition without major spending.
Seamless transition to Monetization
The revenue model for mobile apps is monetization and you would want your product to start making money sooner rather than later. This is another reason why cross-promotion makes a great marketing approach. Once your app picks up business, the transition to monetization is a breeze. You already have ad partners and can continue collaborating with them for promotional efforts while generating profit simultaneously. You wouldn't need to do much to get in revenue for your app because you already have a foundation for monetizing your business.
App promotion becomes a lot easier than you believe if you leverage the potential of cross-promotion. Many successful brands are already doing it, which validates its efficacy.
However, everything boils down to finding the right set of partners for cross-promotion if you want quick and effective results in the form of user acquisition and retention for your app.
So it makes sense to work with a partner marketing company that can help you with the best partnerships.