How to Clean Up Your Mac laptop?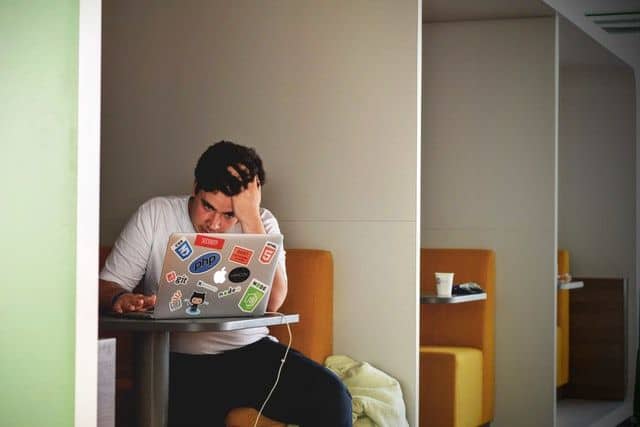 Mac laptops need decent cleaning at least every once in a while. Ridding your computer of all unwanted files, folders, and duplicate pictures will not only speed up your Mac but will also provide extra space.
Well, the question here is how to start cleaning up your laptop. Which files are necessary, and which can be freely removed from the drive?
Here are 10 steps to take to clean up your MacBook:
Update System Software:
Before you jump into deep cleaning, make sure you have updated Mac OS to the latest version. This also includes any security updates available online. Also, new major OS X releases typically bring performance improvements to your Mac. Usually, there are no objective reasons to neglect any update from Apple as they can be downloaded for free.
Download a Cleaning App:
To be perfectly honest, this step is rather a matter of convenience than necessity. It is worth downloading a trustworthy Mac maintenance app even before you get down to serious cleaning. This way you will be able to maximize the time saved and make deep cleaning a bit of a lesser chore. While we are on the topic of free stuff, you can grab MacFly Pro. It is a completely free Mac cleaner, which will effortlessly handle the cleaning of your entire system. For the sake of clarity, there is a number of both paid and free utilities available for Mac, yet MacFly Pro has proven to be among the safest and best bang-for-your-buck options out there.
Delete Old Apps:
Deleting old applications from your Mac is a sure way to getting free space. All the unwanted applications and their supplementary files, which have been accumulated from the years, can be deleted for the instant boost in free storage.
To uninstall an app, you can either drag app icons from the Applications folder in Finder and then search for remaining files manually, or launch MacFly Pro and be using Apps tab remove multiple apps along with their temporary files in a few clicks.
Clean Up the Desktop:
This may seem like an obvious step to take, but you will be amazed at how much a clean desktop can impact Mac's performance. The more files you have sitting on your desktop, the more resources your Mac spends to keep them preloaded at all times. Either move this files to a location on your drive or, at the very list, create a new folder right at your desktop and move all of the files there. It's a quick and easy fix, but you will inevitably have to return to this issue and deal with it.
Take a Control Over Start-up Login Items:
When you turn on your Mac, some software will launch automatically right at the start-up. Some of these processes are unnecessary and are assigned by default when you install a new app.
Go to System Preferences and go to the Users & Groups settings. By clicking on the cross mark on the right-hand side you can remove unwanted processes. By disabling the software launched at startup, you will help your Mac boot up faster.
Remove Outdated Images:
These days photos are among the top ways to quickly max out storage. Whether a computer or a phone, storage can be quickly filled with images. By deleting old pictures you can free up space on your hard drive. If you can't make up your mind which pictures to remove, you can use MacFly Pro to hunt down duplicate pictures on your drive and in the Photos app. This way you are only getting rid of duplicated files copies, therefore making more room without losing any treasured memories.
Get Rid of Mail Attachment Achieves:
If you are using AppleMail application provided on your Mac, all of your opened mail attachments will be cached on your drive for quick access.
This does make accessing them easier and somewhat quicker but leads to a clogged drive unless cleaned in time. Either look for them using Finder search or launch MacFly Pro and get rid of that data quickly using Mail Attachments feature.
Upgrade to a Solid State Drive:
If you own a dated version of a Mac, swapping your hard drive for a solid drive will result in a massive boost in loading times. You will immediately notice the difference in how your apps load, files transfer, and data copies.
By all means, Mac cleaning is a necessary exercise that needs to be done to upkeep the performance of your Apple computer. The good news is, that it does not necessarily require the assistance of an IT specialist and can be done on the software level with the help of a dedicated Mac maintenance utility.
There is a range of options to choose from, some will need to be paid for and some are available to use for free.
If you are just getting started and looking for a reliable free solution, consider giving MacFly Pro a shot.