From Claims to Trial: Are Settlements Forthcoming for Paragard Lawsuit Plaintiffs?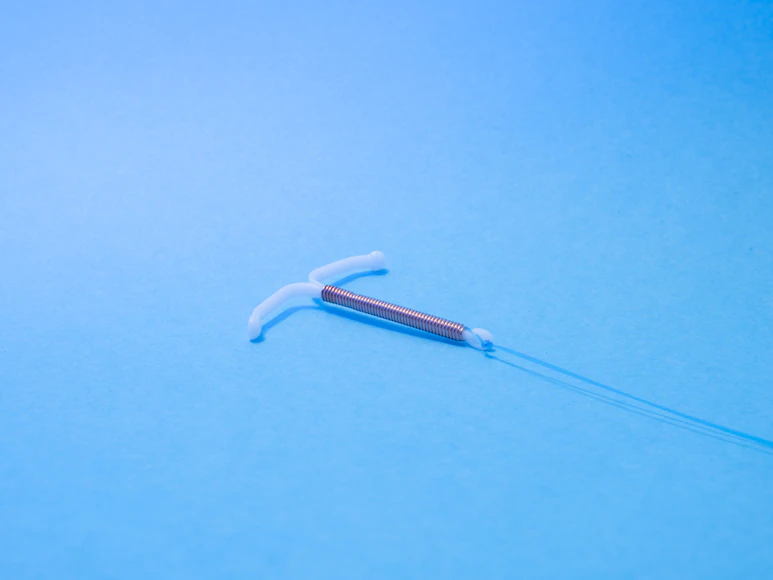 When Paragard IUD, a hormone-free intrauterine device, was first launched in the US in 1988, women were excited to have the answer to safe contraception. Teva Women's Health Pharmaceuticals, the device's manufacturer at the time (later acquired by CooperSurgical), claimed that Paragard could prevent pregnancy for at least 10 years.
The device's implantation and removal were also showcased to be easy and convenient. For the latter procedure, the doctor had to gently pull on the exposed strings of the device, and it would pop out.
But the reality was not as straightforward. The device only enjoyed a good reputation for one cyclic use. A decade later (starting in the early 2000s), concerns regarding its efficacy and health risks were raised. The next 20 years only resurfaced the fears associated with the device's elder sibling, Dalkon Shield, of the 1970s.
Finally, Vanesha Johnson filed the first-ever Paragard lawsuit in August 2020, after which dozens of women did the same. Their complaints included injuries like uterus and cervix perforation, infertility, extreme pain, and more. These women felt tricked by Teva Pharmaceuticals, which worked actively to downplay side effects and product efficacy. Currently, thousands of cases are awaiting the Bellwether trial results. How did the situation get this far, and what can be expected post-trial? Keep reading to find out.
Paragard MDL Awaiting Bellwether Trial
By early 2021, thousands of Paragard lawsuits had piled up across different US district courts. That's when the Judicial Panel decided to consolidate all cases into multi-district litigation (MDL) to handle each case better. The District Court of the Northern District of Georgia under Judge Leigh Martin May was chosen for its close proximity to most plaintiffs.
CooperSurgical did agree with claims settlement in some cases, but others became increasingly complex because:
CooperSurgical refused to assume blame in cases where women had some idea of the device's side effects prior to using it.
In some cases, the plaintiff could not prove a direct link between their injuries and device usage.
In some others, the financial incentive of the plaintiff's gynecologist was involved. CooperSurgical tried shifting the burden of liability on their shoulders.
When the number of cases exceeded the 1300 mark in September 2022, Judge Martin May pointed towards a probable Bellwether trial in the early months of 2024.
Case Selections
Now that the Judge has hinted at a possible Bellwether trial in 2024 to decide Paragard IUD lawsuit settlement amounts, a few things are clear, including:
1. All Cases Cannot Go to Trial
In a mass tort MDL, such as the Paragard lawsuit, there are thousands of plaintiffs with almost identical allegations. Taking each case to trial is just not feasible in terms of time and money. Hence, only a few cases from the larger litigation group are selected for the test trial.
2. An Initial Pool of Cases Must be Selected
According to TorHoerman Law, it is quite challenging to select a small pool of cases to represent the larger litigation group. Case numbers are usually below 10; hence Judge Martin May has asked for 10 sample cases before she selects which ones are suitable for the Bellwether trial.
The initial pool of 10 cases could be selected randomly, or the Judge could use the 50-50 rule, according to which the plaintiffs choose half (five cases), and the defendant chooses the remaining half (five cases). Once done, all cases will be reviewed to determine whether they make for a fair sampling.
3. Lawyers Get to Accelerate Discovery
After the initial pool of sample cases is formed, attorneys from both sides will be allowed to conduct a fact discovery process. This will help them understand each case closely, involving a review of the plaintiff's medical records and other relevant evidence.
Once the discovery process is completed, a subset of cases from the initial pool will be selected for presentation at the Bellwether trial.
4. Plaintiffs Need to Fulfill Certain Obligations
The process for Bellwether sampling is complex, and it is challenging for plaintiffs to have their cases taken up for trial. In general, the Bellwether trial sampling is more like a lottery where every plaintiff's statistical chance of winning a position is more or less the same.
However, some ways to increase one's likelihood of being chosen include active participation in the case and prompt fulfillment of all obligations as directed by the lawyer. One important thing to remember is that plaintiffs who fail to complete their plaintiff fact questionnaire will not be considered at all.
How Many Bellwether Trials Can Be Expected?
In general, Bellwether trials hold a vast number of benefits for every party involved. These include –
Plaintiffs – This party gets the opportunity to focus on their claims and produce evidence for a possible universal settlement. If this happens, plaintiffs may expect a higher compensation when compared to individual trials.
Defendant – This party is able to pursue litigation while the other remaining cases are settled out of court.
Judge and Legislators – This party gets the chance to understand emerging trends in the legal industry. It also saves time otherwise spent going through each case individually.
All parties involved in the Paragard lawsuit Bellwether trial will get a clearer picture of what outcomes to expect, should the remaining cases be tried too. Now, some plaintiffs are concerned about the trial date, stating that 2024 is too late mainly because of the uncertainty of the outcomes.
In many mass tort MDLs, more than one Bellwether trial is needed to reach a universal settlement. However, this depends upon the early results of the trial and the circumstances of the litigation. Larger MDLs usually take over seven trial dates, whereas smaller ones may be settled within three trials.
The outcomes of the Paragard lawsuit's Bellwether trial can only be determined once the first hearing takes place.
What Are the Possible Outcomes?
The verdict of the 2024 Paragard lawsuit Bellwether trial is not the rule set in stone for all 1780 cases pending in the Georgian court. The outcomes will still rely on each case's unique circumstances and evidence. However, one of the two outcomes can be expected:
If the verdict favors the plaintiff, a final global settlement amount will be declared. Other cases may be tried over and under the said amount.
If the verdict is given in favor of the defendant (CooperSurgical), the Paragard MDL will fall apart. Each case is then taken back to its respective district courts for individual trials.
The Jury Is Still Out
Bellwether trials do raise hopes of reaching a universal claim settlement, but the outcomes cannot be judged too early, at least not when the defendant is a resourceful genomics company like CooperSurgical. Though the company did recall two lots of the device (in 2014) due to a lack of meeting FDA's sterility standards, the verdict is still hanging onto a date in 2024.
Also, more and more cases are filed even today, so that needs to be considered too. As of now, both sides have to choose sample cases for the initial pool of the Bellwether trial. Lawyers are soon expected to start their accelerated discovery process, the deadline for which is July 28th, 2023.