3 Best Ways to Hack a Cell Phone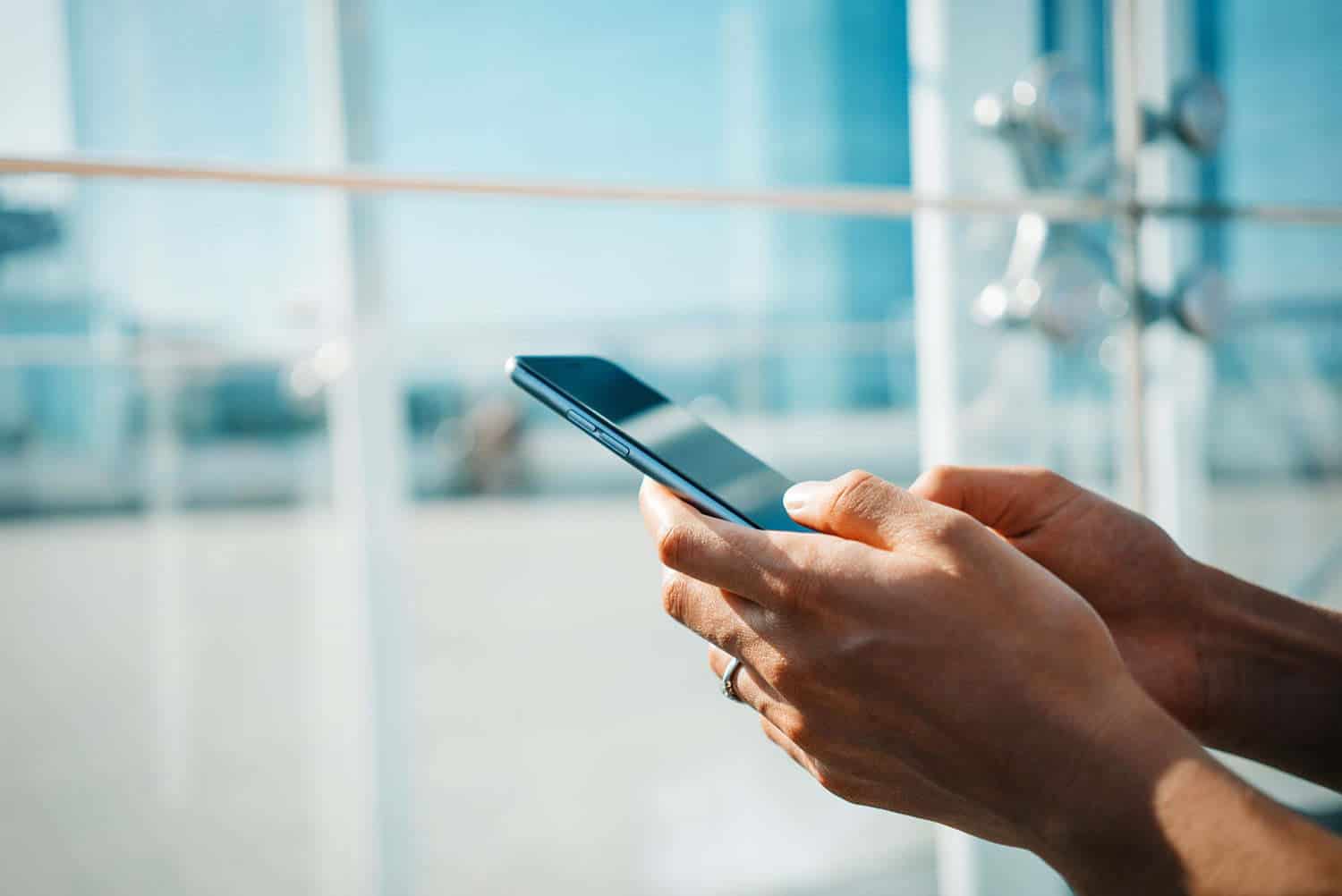 There are numerous ways to hack a cell phone but obviously we cannot just go for any other way without doing a bit of research and make it sure that whether that way really works or not?
People need to know about hacking cell phones for different reasons.
There are parents who need child monitoring devices so they would be able to keep an eye on their kids, administration needs such tools because they want to know what their workers are doing in their free time, partners also want these tools so they would leave their worries behind and find out whether their spouses are cheating on them or its just their mere thought.
Whatsoever your reason behind hacking a cell phone, we all have some really good options to go for.
If you also need to know about some trusted application that could help you in hacking targeted phone then this article is just for you.
We have gathered some best of the best tools for the sake of your convenience here.
Below are some best ways to hack a cell phone:
1. Spyier
One of the main and foremost tools in the world of spying and hacking cell phones is Spyier. This is one of the best options available out there.
Without any issues you can now hack into someone's phone online whenever you need to. All around the world there are millions of users who are currently using this tool because of its reliability and ease of utilization because even a newbie can use this tool without any trouble.
As this is a user-friendly app so you can use it for an iOS as well as for Android. It is 100% safe and you can use it without touching the targeted device.
If the targeted phone is an iOS then you have to know about the iCloud account details of the phone, but if it is an Android then you have to install the app in the targeted device to make it work for you.
It is really small in size and doesn't take much space in the targeted device so no worries about being caught, neither does Spyier drain the battery of the phone so everything is safe here.
Their customer support team is really active in their work and remains available 24/7 for your guidance. If you are having trouble regarding any matter related to this application then you can ask for their assistance anytime you need to.
As this app works in stealth-mode so you don't have to be worried about being revealed in front of the owner of targeted phone. You don't have to root or jailbreak the device either.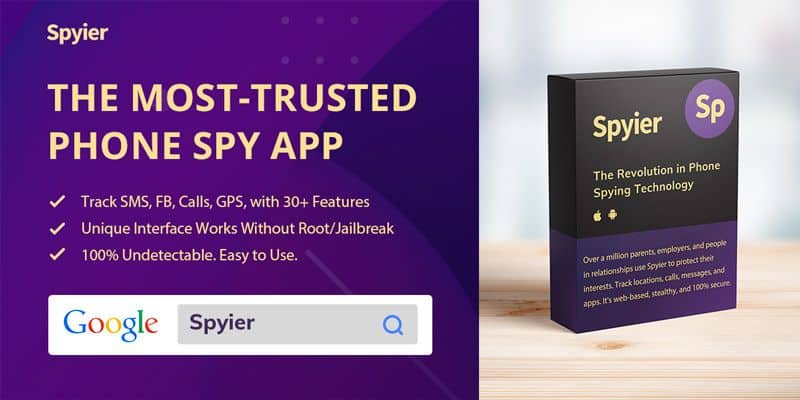 Spyier does all the work amazingly, without letting anyone suspicious and you should not have to be worried about anything and that's a big relief. It has a great web-based interface operating system that allows you to use this application by using any type of browser.
This monitoring app review will surely help you in getting to know about it.
As it hacks the targeted device then it means that everything that has been sent, received and written on the device can be recorded and all the information will be transferred to you.
With the help of its keylogger you can keep track of every single tap without putting in any extra effort.
With the help of this application users can gain access to the text messages, see call logs, check contact numbers and names, see social media account activities, see pictures, videos, current and previous browsing history of the targeted device and a lot more.
With the help of geo-fence you can track the targeted device on a map where you are supposed to mark a few boundaries.
If you are tight on budget then go visit Spyier's official website and find out about it in detail. You can also see a live demo here and can learn about this app in a better way.
The time when the targeted phone crosses that boundary you will receive an alert. If you are still confused about its various subscription plans and choose the one that suits your needs the best.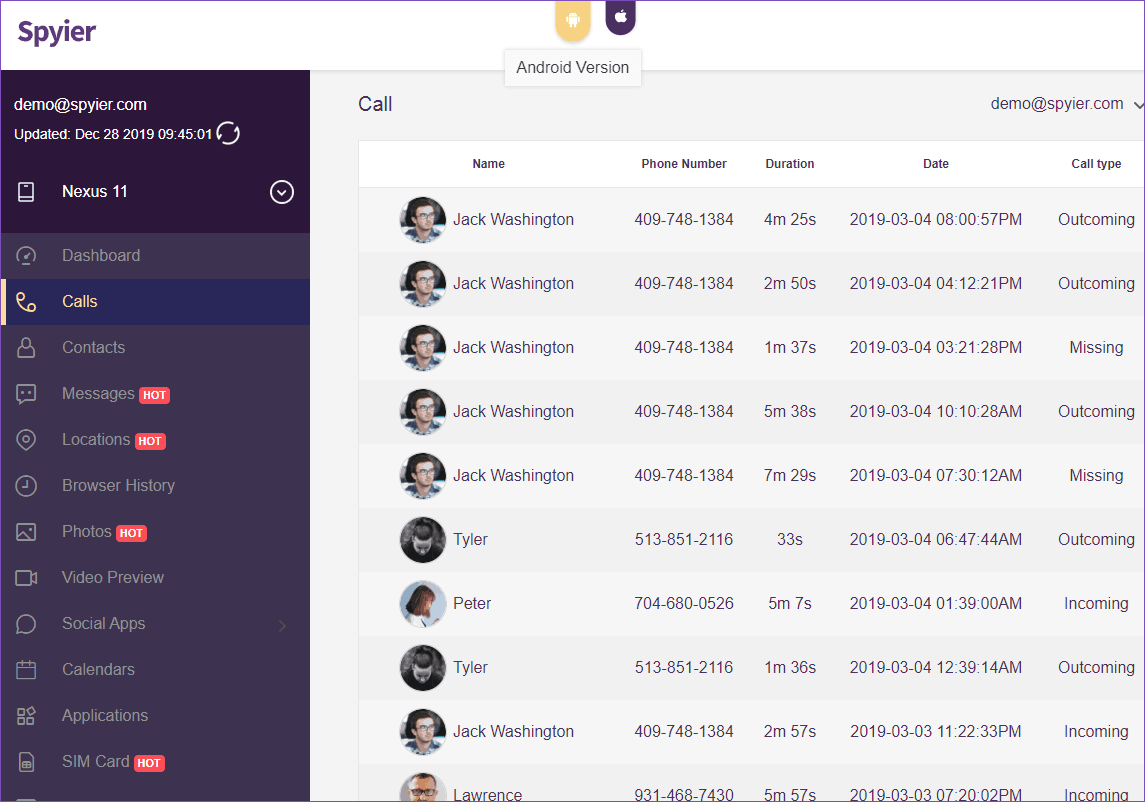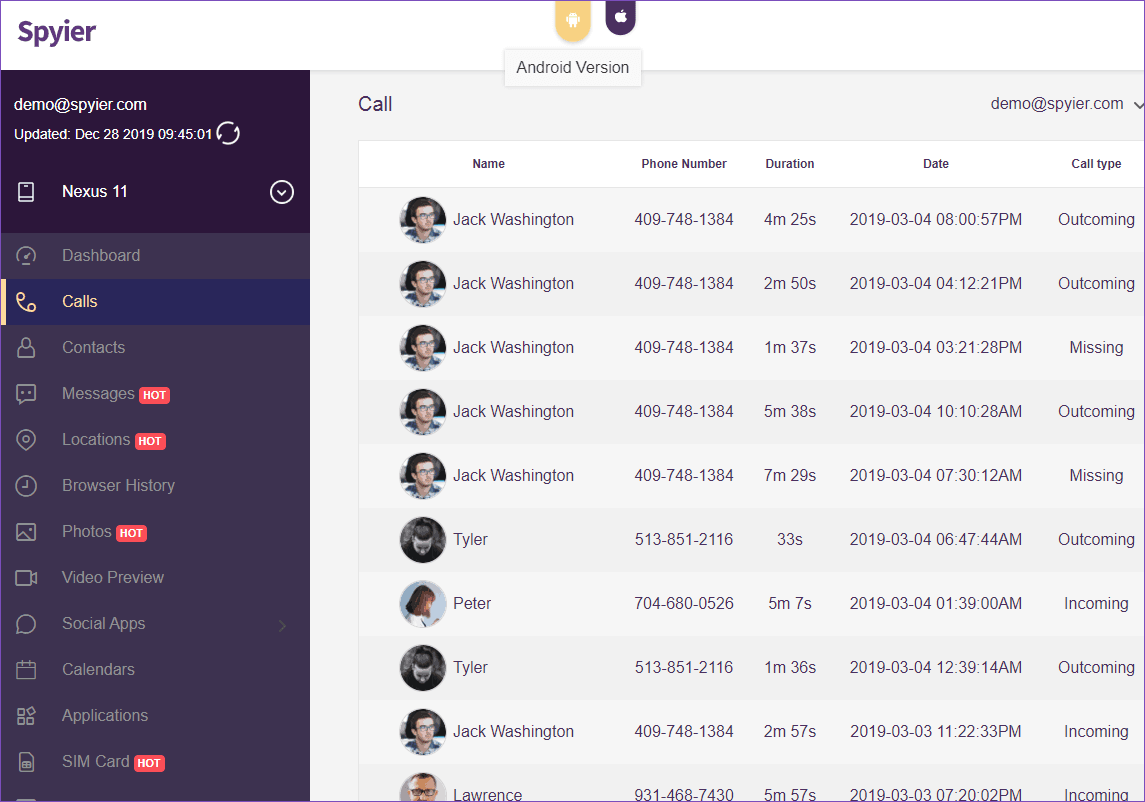 How to Hack a Cell Phone with the help of Spyier?
In the start just go to the official web-page of Spyier and get a free subscription plan. It works for both iPhone as well as for Android devices.
Here if you need to hack an iPhone then add all the iCloud details of the device on which the Facebook messenger is installed. If you need it for an Android device then you are supposed to install Spyier in the targeted device.
At the end click on the option that states Start and you will be transferred to your dashboard from where you can spy on the targeted account and gain full control over the information without anyone's knowledge.
2. Minspy
Known as a user-friendly application Minspay works with both devices whether they are an Android or an iOS.
Because of its high-quality performance and trustworthiness there are numerous users of this app.
You don't have to touch the targeted device and everything is done so perfectly that the user remains safe in every condition.
In case of an Android device you have to install this application in the start and you will see that right after installation it will begin working in the background, as the icon disappears from the screen, so there is no possibility of you being exposed in front of people.
If the device is an iOS then just include iCloud account details of the device.
You can leave all the tough work for the app to deal with and you will see that within a few minutes if will give you access to the targeted device's information.
This app works in stealth-mode and that's the main factor behind keeping your privacy intact. It will show you each and everything in detail and nothing can be concealed from Minspy.
There is no need to jailbreak or root the phone to use this app. It is easy to use and anyone can make this tool work for them. It is really reasonable in price as well.
Check out its official website now so you would be able to see all the subscription plans here and choose the one that suits you the best.
3. Spyic
This great child monitoring tool is all that parents need to go for when it comes to keeping an eye on their kids.
Parents are always worried because of their kids because social media is a play where many people get tricked on and to save kids from long-term difficult situations is important.
For this purpose you can use Spyic and make the most out of this tool.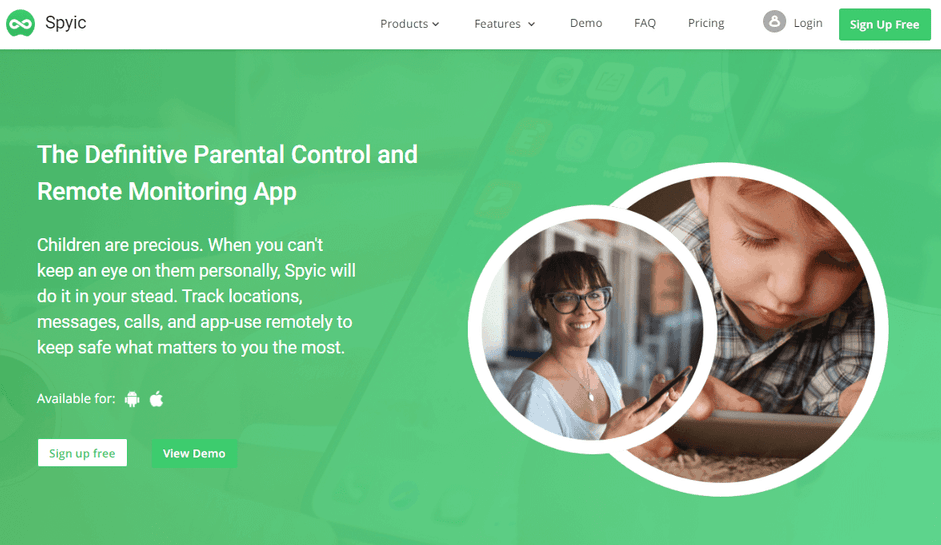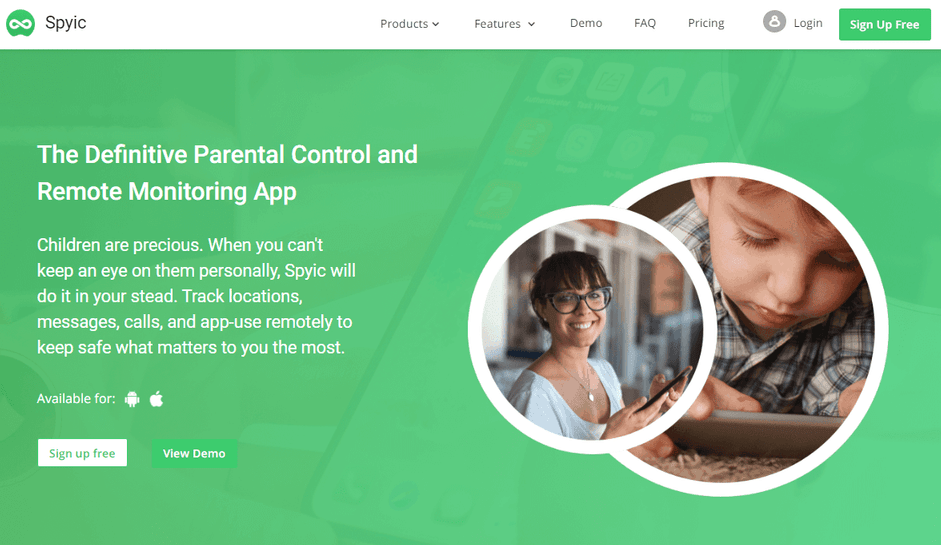 It works perfectly fine with both devices whether they are iOS or Android.
Beside from tracking location by using its amazing feature named geo-fence users can trace the targeted phone on a map.
Here you have to mark certain places so whenever the device crosses those boundaries you will receive a notification.
In case you want to track an iOS then you have to gain access to the targeted phone's iCloud account details.
In case your targeted device is an Android then you have to install it in the phone in the start.
Don't worry because this app works in the background and the time you install it the icon removes from the background of the device and starts working secretly.
It doesn't even drain the battery of the targeted device so there are no worries when it comes to being exposed in any situation. It's an amazing web-based interface that allows you to use this app with the help of using any browser.
Conclusion
We can assure you that the above list of hacking tools would be best for you and you can use their free subscription without any issue.
By using that you can make it sure whether you need this app for your hacking tasks or not and make your decision later if that's the thing you really need for a wonderful hacking experience.
Go for the official websites of any of these tools and choose your favorite subscription plan so you would be able to make the right decision by keeping in mind what you actually need.