Best iPhone launchers For Android
Android & iOS runs are two juggernauts on the smartphone market. iOS is excellent with impressive UI design and stability, where Android phones have countless apps choice and customize function.
Android phones are easy to customize unlike iPhone. There are loads of Android launchers out there to change your phone's look completely.
But it's a difficult and time-consuming task to select the best iPhone launchers for Android. That's why I am going to share with the best iPhone launchers for Android to use right now. So, without any further ado let's begin.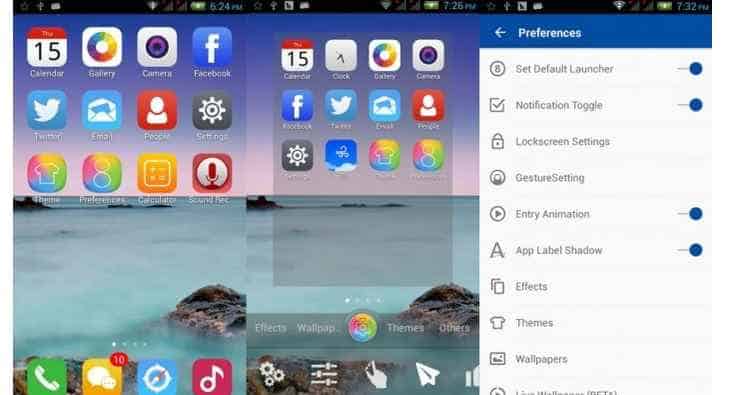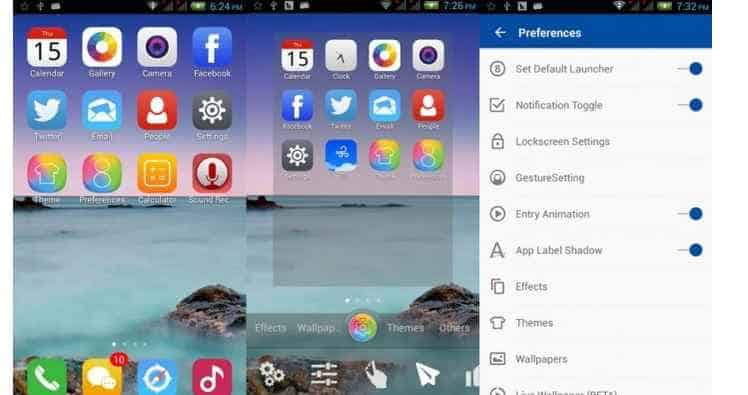 Shall we?
One Launcher
One Launcher is my first choice as an Apple iPhone launcher to use on Android smartphones and tablets. It replicates iOS transition effects, icons and few other features as well. One launcher doesn't consume much memory; it shouldn't be a problem therefore.
There are some additional features such as unread count and gestures support.
You must use Android Marshmallow and above versions. You can try some new themes with this iPhone launcher as well.
However, it lacks in the customization part. You can turn on/off some features like unread count, newsstand and others. That's it. You can experience like an iOS user with One Launcher, nevertheless.
Espier Launcher
Easpier name is another excellent iPhone launcher among the Android users.
Did you get bore to look at same screen again and again?
You should try Espier Laucnher to make your smartphone smooth, fast and stylish.
It's a blend of the old and new iOS style, and so it's very refreshing for Android users. There's no restriction on widgets. It doesn't slow down your phone. You can download either iPhone 6 or iPhone 7 (latest flagship) launcher.
Espire Launcher is going to provide you real experience like iPhone. Also, you will get solid customization features on the icon size and layout design to turn your Android phone into an iPhone's skin.  You should give try Espire Launcher if you are looking for the best iPhone launchers to use on your Android device.
iLauncher
iLaucnher is the next in the list to make your Android smartphone even more stylish with the best iPhone launcher to use right now.  It comes with dock less experience to access every app on home screen jus like an original iPhone.
You can download new icons from Google Play Store alongside transition effects and gestures.
The Google Now feature it more convenient as it acts like Siri for Android. It has unread badge count, which is an astounding feature, but it's not available in the free version, unfortunately. No need to go for premium version unless you want more features.
You will like animations and smooth infinite scrolling to access your smartphone screen without any slowdown.
Tap on the icon to edit and rearrange its location, as per your choice. Also, you can drag and drop icons in a folder. Just drag your screen at the bottom to bring the search menu and some other features.
Launcher For iPhone 7
Launcher for iPhone 7 is yet another outstanding iPhone launcher that comes with iOS lock screen feature for your Android smartphone.
But it activates only after the device is unlocked. There are some other iPhone lock screen apps out there, which you can check later.
Launcher for iPhone 7 has a clean and responsive UI. Although, it does show few ads and sponsored posts
Expect few ads and sponsored posts. It's fine if you can overlook this fact. You can use iPhone 6 Plus launcher along with numerous theme to turn your Android device into iPhone with this launcher. There's no harm to try Launcher for iPhone 7 at least once. It may not the best iPhone launcher but still, you can give it an once in a lifetime chance
Wrapping Up
iPhone launchers is a splendid way to turn your Android smartphone into iPhone. You can feel like using an iPhone. You can use these launchers on any Android phone (low to high specs).
What's you favourite iPhone launcher in this list? Let me know by dropping a comment below. Don't forget to share this article with your friends on social media to help other as well.