5 Detailed Exclusivity Agreement Samples for Your Business
Every idea you have might turn into a small business that slowly (or quickly – depending on your creativity) and steadily grows and reaches success. You promote products or services and then must deliver them to clients or business partners.
Somewhere along this way, you are introduced to exclusivity agreements that you need to compile or sign.
Does this sound familiar?
If it doesn't, then it should.
Exclusivity agreements are contracts that impose limits for one or both of its signatories. They typically involve purchases that a business makes from its suppliers. When you request something from a supplier, you make sure that they only deliver specific products to you.
However, by signing such a contract as a supplier, your buyers guarantee they sell your products in particular store chains.
Working with individuals based on an exclusivity contract entitles you and them to representation rights for a specific period. It almost sounds like these agreements ensure your tranquility – if you know how to compile them.
Why you should research for exclusivity agreement samples
It's okay; no one is watching. Many feel that by looking for business document templates, they fail to be knowledgeable enough to comprise them themselves.
In case you fall into this category, allow us to disagree. Document templates help you notice what a contract should contain, how it can adjust to a business and how it should look like. Some deals can include confidentiality aspects, or come in particular distribution form. To discover what we mean regarding exclusivity contract sections and information, you can find more examples here.
While samples can inform you about a contract, they can also be so inspiring that you choose to begin your next document with a template.
Five detailed exclusivity agreement samples to choose from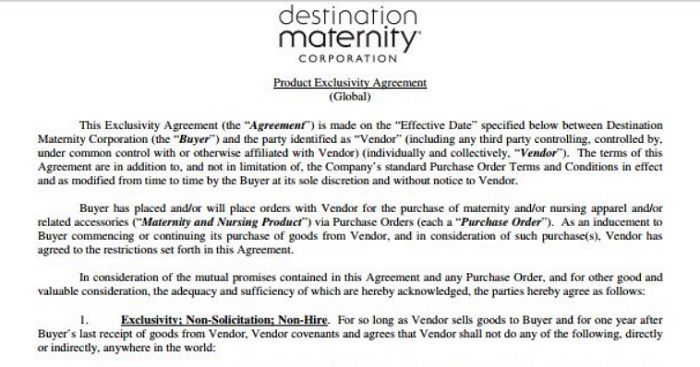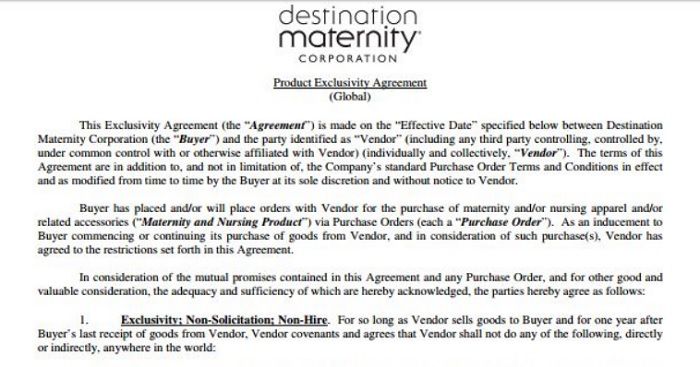 Specialized industry sample
Most exclusivity agreement samples have a well-adjusted yet straightforward design. The most straightforward yet most accurate sample should adjust to the particularities of your business's industry. The above example comes in seven significant parts which detail the commercial relationship between vendor and beneficiary.
Both the vendor and buyer state their company, name and title of the product for increased accuracy. While general commercial rapports follow the same guideline, such a sample helps you determine what makes your industry and products or services unique.

Confidentiality and exclusivity sample
A complete exclusivity contract should include the confidentiality aspects of your commercial collaboration with the suppliers or beneficiaries. Such a version looks different than the above example, as it comes with 20 sections that cover all possible scenarios that might appear.
The contract also includes an official address that makes it even more thorough. Such a template also brings use peace as it limits the other party to discuss with business partners or reveal aspects regarding your product or sale.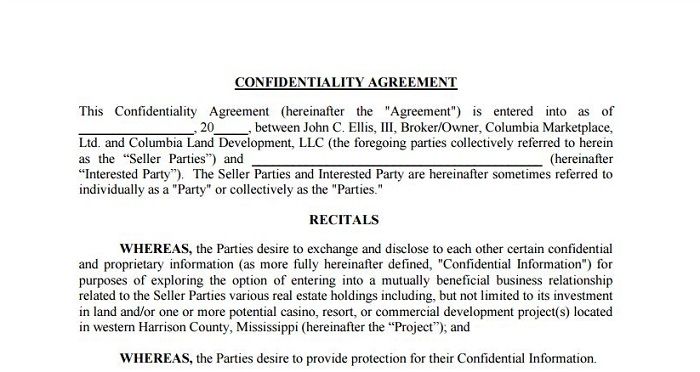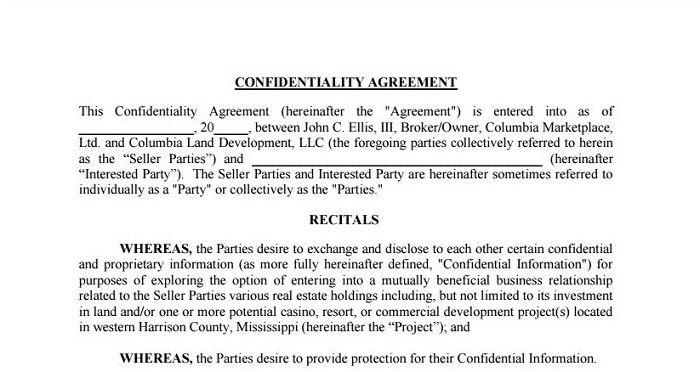 Confidentiality sample
When confidentiality matters more than exclusivity, you will need a different type of contract. This mainly comes up if you are a blogger in search for sponsors, branding agencies or other business partners. The confidentiality agreement sample focuses on all scenarios that are subject to this aspect. The contract is even more reliable as it requires to be signed in the presence of a neutral broker.
Data privacy and confidentiality are essential even for government institutions which develop policies regarding their business information or your own. The contract is an equivalent of the confidentiality policy and should integrate the entire process of the business collaboration.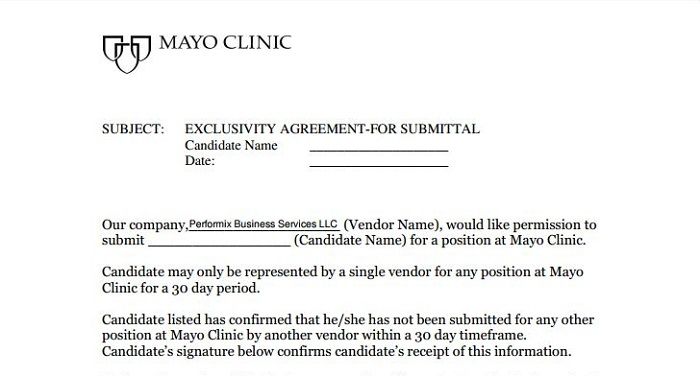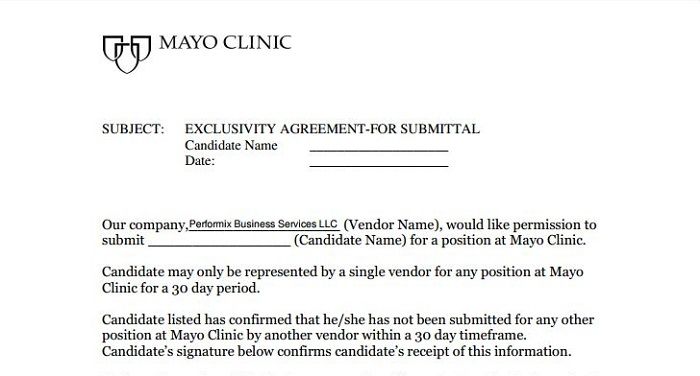 Simple sample
Some clients or suppliers may be reluctant to exclusivity or confidentiality agreements. You can choose a one-page template to start from. A short contract should, however, include all necessary information you might need.
The above example involves a vendor and a beneficiary who only need to complete the date of submittal, signatures, and names.
Although it looks simple, this contract comprises exclusivity and authorization details. The sample is extremely useful for companies who need personnel to hire.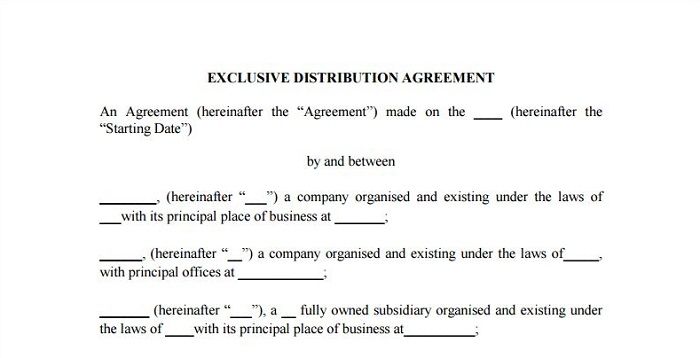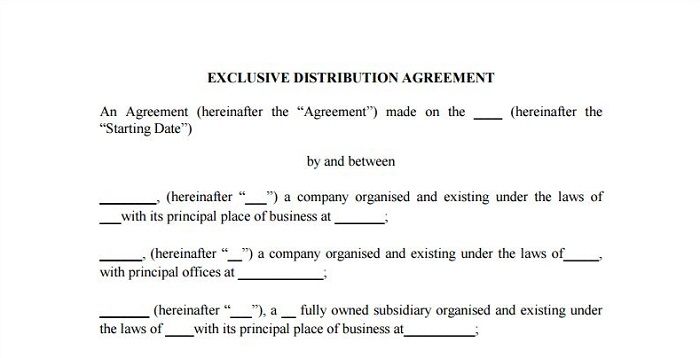 Exclusive distribution sample
The above sample may have a lot of information to fill. However, it can be applied to any type of business, for any commercial relationship. You can use this template if you're a supplier, vendor, buyer or even an intermediary of products or services.
This exhaustive sample can include any situation or clause and works well with contract annexes. The contract is no longer valid when fields are not correctly filled in. Yet, the template is self-explanatory. The settlement requires signatures from both parties.
What you should consider before using an exclusivity agreement sample
You should first pay attention to the reasons why you want the exclusivity agreement template. The main reasons why you need such a document should be stated in the paper and clearly outline all of its scenarios. The exclusivity agreement needs to lock you or vendors from industry, however without affecting its business activity or evolution regarding competition.
As per any contract, this agreement should also state an out clause that can end it and its consequences.
However, in the end, using an exclusivity agreement template saves you from hours of research. It also prevents you from missing out information from your document. Find the exclusivity agreement template for your business or industry and develop your personalized document!