101 Guide to Buying the Best Gaming Pads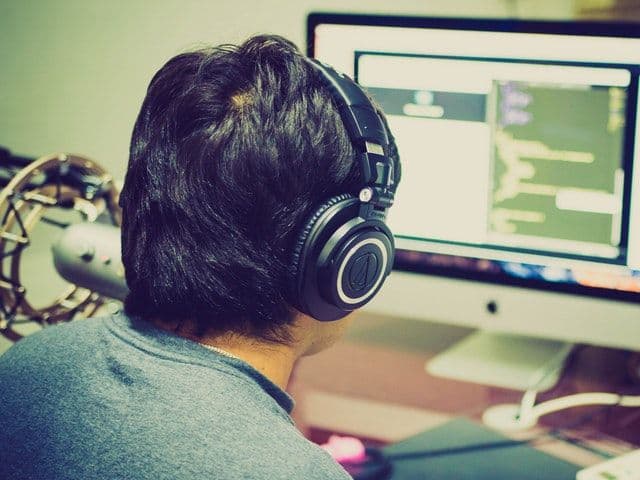 You don't have to be a professional gamer to understand that mouse pads are arguably one of the most important accessories for your gaming experience. Be it thick or thin, small or large, made of plastic or cloth, the vast array of choices on the market can make it difficult to choose the right one for your needs.
While mouse pads are no longer an utmost necessity, competitive gaming still requires special attention to accessories. We already saw why a professional gaming mouse is essential, but if you are still not sure whether you need a professional mouse pad, check this article out. Mouse pads can make or break your performance as well as your level of comfort and precision throughout gaming.
When it comes to choosing the best mouse pad for competitive gaming, you need to pay attention to a few important details. These are the base, the surface, the edge of the mouse pad and the size of it. Because each component is important in its way, you want to make sure you check all of them when buying a gaming pad.
Here is a breakdown of the most important things to look at:
Start with a Solid Base
Often overlooked, a gaming mouse pad's base is nothing short of essential. Various thicknesses imply very different gaming experiences, so you do not want to leave that up to chance.
The standard thickness is of 3mm, while a slim one can go as thin as 2mm. Heavy bases, on the other hand, can go as high as 5mm. Slim versions are quite similar to a plastic mousepad regarding the solid feel, they provide. However, nothing speaks comfort more than a heavy base that can help even out any surface irregularities and keep you steady throughout the game. If you want some of both worlds, a medium thickness can give you the ideal balance between comfort and feel.
Check the Edges for a High-Quality Finish
If you are looking for great gaming mouse pads, then pay attention to the edge of your gaming mouse pad. Low-quality mouse pads tend to corrode in time as the base and surface detach due to cheap adhesive.
The best way to make sure your gaming mouse pad will pass the test of time is to look at its edges. Unfinished edges are a sign of a poor quality pad. Go for solid designs that include high-quality edges, such as thick stitched frames to secure the seams between the two layers. That will ensure you'll be using your mouse pad for years with no damage.
Go for a Control and Speed Oriented Surface
Yes, looking for a quality mouse pad won't suffice to take your gaming to the highest level. You might want to look for other gadgets and accessories to complement it. For instance, a high performance gaming LCD will come with a refresh rate higher than 60Hz. And since every frame matters, you would also want a 4K Ultra High Definition monitor so that you don't miss any detail. It can be quite difficult to find the best monitor to buy on the market, but, just as with the mouse pad, it's an essential component if you want to take your passion to a professional level. The same stands for the keyboard and headphones,
If you pay attention to these features, your chances of creating an outstanding gaming experience increase dramatically. Choosing a quality surface for your mouse pad has a great influence on your speed and control.
The key is to find a gaming pad that enables both speed and control. Here, you have to look for the type of material or fabric, as well as the weave and its implied friction. Remember that you want to be able to move at speed horizontally while control is important in your up and down swiping. Cloth surfaces can provide more control and a moderate glide speed while hard surfaces (e.g., plastic, aluminum, etc) provide high speed, but with a lower control and precision of movement.
Sizing Matters
If a standard mouse pad comes in a small to medium sizes, a professional gaming mouse pad usually goes up to impressive dimensions. Larger sizes make a mouse pad more suitable for wider ranges of movements. The only downside to extra-large mouse pads such as a 36" by 12" is that they can swallow up an entire desk. If you're a professional gamer or aiming to be one, you might want to consider the biggest option you can accommodate in your gaming space. However, as these can be rather expensive as well, you can easily go for a medium sized one that still provides the high-quality and functionality of a gaming mouse pad.
As insignificant as a mouse pad might sound nowadays, you are probably already mindful by now of how important a quality one is for your gaming practice. Choose the design that best caters to your gaming needs regarding the range of movements, speed, control, and comfort. You will never go back to a poorly made one or worse, to mouse pad free swiping.