10 Benefits of iTunes || Must Use Application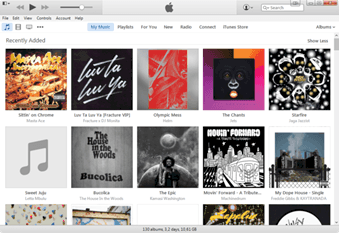 For most users, the media app iTunes is the most unloved software for Apple (especially the Windows version). But in vain.
In iTunes there are many functions and settings that easily turn disadvantages into advantages. You can find out more about this here.
Let's look at the 10 most useful of them.
1). Use the playback queue.
Playlists are a very convenient thing, but sometimes you just want to listen to a few specific tracks depending on the mood, and in this case, you do not have to bother yourself with creating playlists. It is much faster and easier to take advantage of the specially assigned queue function.
To add tracks to the queue, click the ellipsis icon and select "Add to "Next". So you can compose a temporary playlist with songs of several artists (you can add an entire albums). The tracks in it will be played in the order of the addition. If you want to listen to any of the tracks immediately after the current one, without violating the playback queue, click on the "Next" menu. To see the list further, you can click the corresponding icon in the player window (above the scroll bar).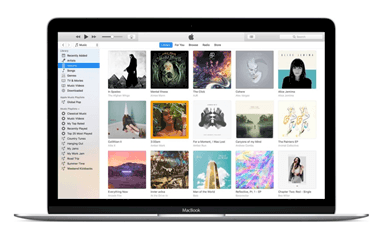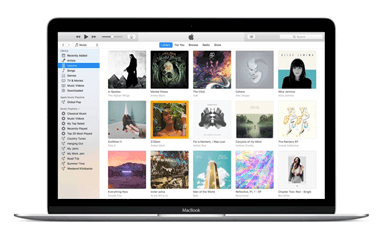 2. Find and delete songs that you never listen to.
With time the iTunes library expands to a completely unimaginable size, which has a very negative effect on the use of disk space. Not firsthand about this problem is known to owners of MacBooks with disks of 128 gigabytes or less. Sometimes it's worth spending a few minutes searching for music that you do not like and that you do not listen to. It is very easy. You need to switch to the "Songs" view mode and add a "Misses" column, which shows how many times you skipped each of the tracks. Now just click on the "Misses" heading and you will see the rating of the most disliked songs.
To any content in your library, you can add a comment, which will be an additional sorting method. To do this, select the desired element, press Ctrl + I and fill in the "Comments" field. So you can celebrate music, movies and stuff. By activating the "Comments" column, you can sort all the items by comments added to them and view, for example, training songs or mood movies.
4. Turn on the video display on top of all windows.
If you want to entertain yourself during some kind of work that does not require special concentration, you can turn on "for background" TV serial or film. In order for the player not to overlap the windows of other applications, you just need to enable the corresponding option in the iTunes preferences. But do not forget that this trick only works for videos that are running in a separate window.
5. Change the movie covers.
Those who like order in the media library, always watch for each album to be added a cover. A similar trick can also be used to add covers to imported movies and serials if iTunes has not found or found not quite suitable posters. The familiar combination of keys Ctrl + I will open a window with information about the file, where you can change any data, including the cover. But it works only in your movies. With the movies purchased in iTunes this will not happen.
6. Copy the tracks to your Android devices
iTunes does not work with smartphones on Android, but you can still transfer your music to them by simply copying and pasting the desired tracks, as in the Finder. To do this, connect the device to the computer, open the desired playlist or album, select and copy the songs by pressing Ctrl + A, Ctrl + C in Windows and then inserting them into the Android device folder Ctrl + V, opened in the Finder or "Explorer." Regardless of the location of the files gathered in the playlist, iTunes will copy them to a new location. Of course, this is not an ideal solution, but for a quick transfer in emergency situations, it is quite suitable.
7. Organize your applications
iOS devices for a long time have been operating independently of iTunes. They may be not connected to a computer at all, but there is one reason to do this. It's very inconvenient to customize the layout of the icons on your desktops, especially after re-flashing, when there is a fool. It's much faster and easier to do this through iTunes. To do this, we connect iPhone or iPad to the computer, switch to the Devices section, and go to the Programs tab. Now we double-click on the desktop, and it is in front of us like on the palm of your hand: drag icons, fold into folders and delete them. Then press "Apply".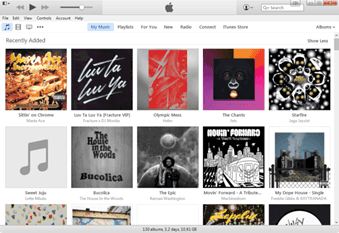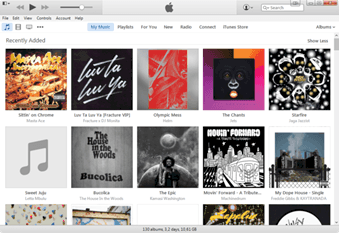 8. Remove duplicates.
Duplicate files take up space and make chaos in your carefully crafted playlists, so it's definitely worth doing something about it. iTunes knows how to find duplicate tracks and display them. This can be done using the same name in the "View" menu – "Show Duplicates". So repeating songs will be displayed, for example from collections and singles. If you want to see completely duplicate tracks, you have to open this menu by holding Option (Shift in Windows). Switching to the normal display mode can be found here: select "View" – "Show All Objects". For each playlist, you will have to repeat this trick.
9. Give your songs a rating.
Track rating is needed not only for beauty. This is a very important feature that is used in playlists or synchronization of songs with devices. On its basis, you can create smart playlists by including or excluding from them songs with a certain rating. By ticking the "Select Only Marked" box, you can include songs with a rated rating in the playlist. This will be useful for tracks that you listen to regularly.
10. Manage iTunes directly from the iPhone
iTunes supports remote playback control from the iPhone and iPad. You can turn on music on a Mac or PC connected to a home audio system, and, having settled on the couch, switch between tracks, playlists, radio stations, and fully control the media library with the Remote Control application.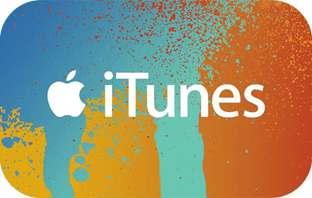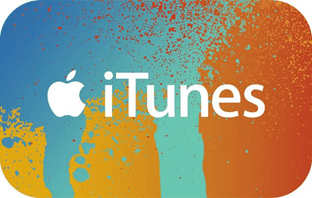 To work, you need to connect to one Wi-Fi network and turn on the "Home Collection". There are also many third-party applications with similar functionality, such as BTT Remote, which can manage not only iTunes but also any other application on OS X.