How to Use Your Social Media to Drive Traffic to Your Shopify Store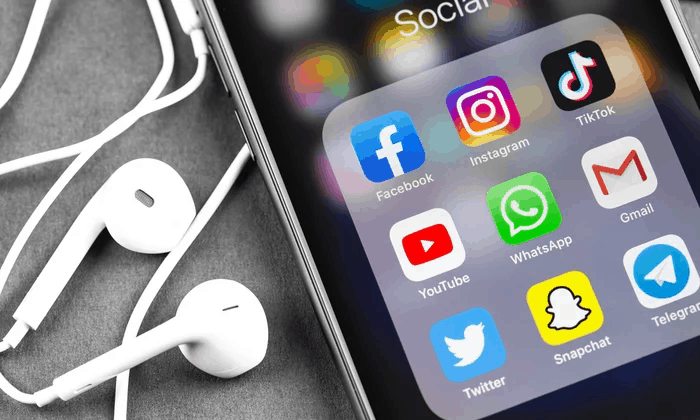 At some point, after you launch your Shopify store, you will ask yourself this fundamental question: how am I going to drive traffic to my website?
You must get your website in front of your potential customers in order to draw them to your Shopify store. The more exposure you can get for your website, whether through social media platforms or search engines, will help boost your e-commerce site traffic.
Generating more traffic to your online store is crucial to growing your business, no matter if you're trying to attract your first customer or 1,000th one. With a well-optimized site, increased traffic could mean more sales and more customers.
Here in this article, we want to talk about the way you can use social media to bring people to your online shop.
Is Social Media still important and should you bother?
Well, With the growing number of global social media users, there's never been a better time to focus on social media marketing to promote your business.
The latest data shows that there are 4.48 billion social media users around the world right now. This means that you can definitely find your audience among them.
With such a big number of people giving their time for free to the world of social media, it will be a pity if you don't try to take a little bit of their time and prove to them that they need to purchase from your store.
Although social media users spend a lot of their time on various platforms every day, it is not easy to get their attention. Anyone can easily skip or ignore you.
It is a challenge to remain visible. You need to find your niche audience and the media they are most active in. Then you have to find a good strategy and stick to it.
But how are you supposed to attract people? Keep reading to find out.
Choosing the right Social Media channel for your business
But after you decided on social media marketing, which social media is the best choice for you among the evergrowing list of platforms out there?
Instagram and Pinterest, two visual-based media, are the best places to put your effort in if you want people to see your products.
Both of them have a higher order value than Facebook. This means that Instagram or Pinterest marketing produces more revenue than other types of social media marketing.
A recent partnership between Shopify and Instagram has made Instagram shopping easier than ever. Users now have the choice of tapping an icon on Instagram images to get product details and browse the products. Instagram named these posts "shoppable posts".
Connect your Instagram account to your Shopify store to make things way easier for your potential customers.
Keep in mind that your target customer can be elsewhere. For example, compared with Facebook, Instagram is used much more by young adults. Facebook users are more likely to be older these days. The majority of Pinterest users are female. And most Twitter users are college graduates.
Instagram, Pinterest, Facebook, Twitter, and other social media giants are needed for your brand however you may also want to take a look at other options.
Who knows? Maybe your target people are waiting for you on other platforms. For example, you can work on:
Reddit – to prove your knowledge in an industry, and engage with a dedicated community
Tumblr – to create a multimedia diary to support your main website
Google+ – to share content on Google's own platform
Snapchat – to document behind-the-scenes of your business through video
So choose what works best for you and your business, wisely.
What should I post on Social Media?
Before we answer this question, you need to ask yourself another question: what does my audience want and needs to see?
When you fully grasp your audience's needs, your interactions with them can be more intimate. Understanding what they want to read, see, and what they believe will help you tailor your content for them.
Knowing this, you can provide them with all they want – and that means bringing them to your website to learn what your business is all about.
Once you figure out what kind of content will attract your audience, try to keep it real, original, and up to date.
If you are writing for people, write like a human, create your unique voice and tell your brand story through it.
If you post photos, they should be high-quality, aesthetically beautiful, and simple.
People need to trust you before they purchase anything from your website. Build that trust using original content of your own.
Also, you need to know that no one wants to see the same post or story every day. Post a variety of content such as educational, lifestyle, and promotional. Share them regularly.
If you need ideas for your social media, look at other e-commerce businesses in your niche. You can even take a look at unrelated businesses because that's where you can get new ideas and inspirations for your own work.
Social Media traffic increasing strategies
Start with a plan
After you decide what platform(s) you want to focus on, you need to ask yourself how often you are going to share posts.
What kind of posts may attract your audience more and encourage them to engage?
What makes your brand and your voice special and different from your competitors?
Then you need to set up a calendar based on your answers. Determine what you are going to share exactly on each date and how often. Once a week? Once a day?
If you do so, you won't be confused about the content you want to post every day.
Your social media profile is the first thing people see as soon as they enter your page. Your audience needs to know you so make sure that you are giving detailed information about your brand there.
Also, a good profile can bring more traffic to your website. It is as important as your website's SEO. so make sure your social media biography includes keywords and the address of your website.
Adding the link to your website improves its SEO rank.
Brand awareness can thus be increased greatly through social media profiles. Optimizing your website requires a streamlined social media profile with the correct set of keywords and information.
Be consistent
If you want to gain followers, be consistent. You need to post regularly to find out what kind of content is the favorite of your audience. This is how you will be able to develop an effective social media marketing strategy.
It's all about trial and error. And the more you post the sooner you understand what works for your business the best.
Posting frequency is different for each platform. You can look at other Shopify stores' social media to see how frequent they are posting and take notes!
Post when your audience is active
You should focus on regular publishing in order to increase your visibility. When you see an increase in social media traffic, do not be lazy to post. In this challenging world, you need to make a continuous effort to be successful.
You can use social media management tools out there to schedule your activities.
Using these tools helps you post regularly by adjusting your location, time zone, and other necessary factors. pay attention to the number of posts you share on each social media site, and what is the time you publish your posts?
As a result of these actions, you will see a substantial increase in your social media traffic.
Social media never stops changing. All platforms are looking for better ways to keep users interested and engaged. You can use these features to grow your online shop.
For example, the "shoppable posts" on Instagram is a feature recently added that makes shopping much easier for Instagrammers.
On a Facebook business page, you can set up a Facebook Shop. This way, you can connect Facebook directly to your Shopify store to drive people to your products without ever leaving Facebook.
You can make your audience feel engaged by hosting contests and polls on social media. These activities can improve your communication with your target audience.
By running quizzes, polls, and contests, you can engage your audience in sharing, talking, liking, and following. As a result, they are made aware of your products, brand, and website.
Find the influencers in your niche
Influencers are ruling the online world nowadays. They are called the "online celebs". They have the power to make a large group of people think in a certain way or take a specific action, such as following you or purchasing from your website.
So if you find the right influencers to promote your business and build a good relationship with them you will notice a great traffic flow to your website.
Conclusion:
It may take time for you to feel your marketing strategies are working. That's natural on social media. But once the growth starts things will get much easier.
So make up your plan, be patient with your journey of growth and keep going.
---
Salame Heidari is a content writer at Shopgram.io who enjoys reading, writing, and learning. She thinks making progress in writing is a daily challenge.